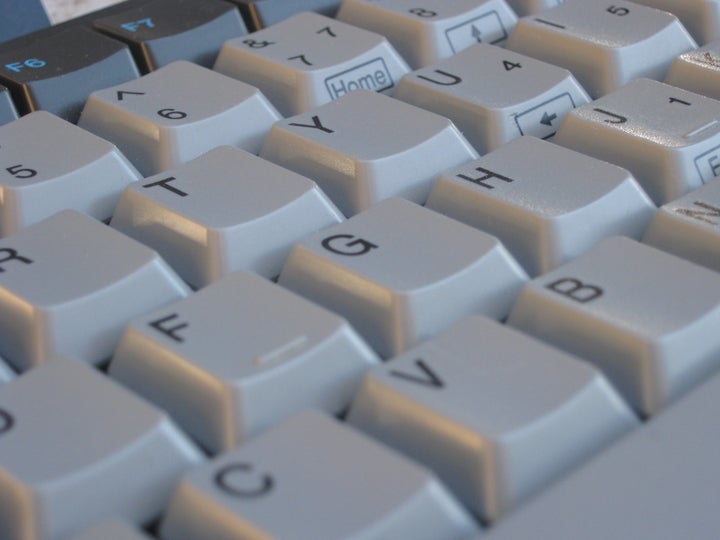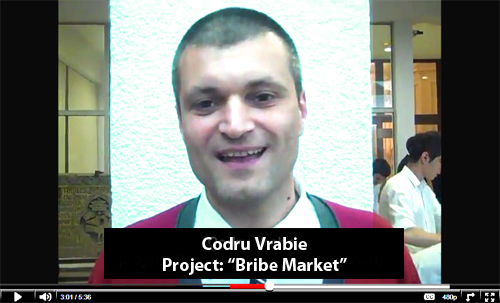 Back in December, I reported on ReStart Romania, which challenged Romanians to develop web-based projects to combat corruption and open up government.
Restart Romania not only generated approximately 990,000 impressions across online media, 220,000 hits, 145 projects, and seven finalists who are now generating their own communities of change, but it has also spawned a new round of ReStart challenges in the Czech Republic, Slovakia and Romania (round 2). These, like the original, are organized by TechSoup Global, and supported by the Central and Eastern European Trust for Civil Society, United States Embassies, and Microsoft. Three more challenges are scheduled for the Western Balkans in the spring.
I think that when we see eye-catching new developments in the online world, we focus on a website or a project, or the immediate political repercussions, but we don't necessarily recognize that social media has reconfigured social relations, and that individuals around the globe are experiencing these new social relations in powerful ways that will influence their actions going forward. We notice the external outcomes but what we can miss is the impact on millions of individuals whose consciousness and sense of personal possibility are changed radically by participation in new media and new forms of interaction.
Aspirational 'happy talk?' Too early to tell, but I was struck by the story of Codru Vrabie, one of the winners of the first ReStart Romania challenge.
Codru's project was called "Bribe Market." It's a more sardonic version of "I Paid a Bribe", which has attracted a lot of attention in India. Bribe Market encourages individuals to share reports of bribes paid via their mobile phones. Codru calls it "a free market approach to corruption." One feature offers users the option to rate the 'quality' of the value they paid as a bribe against the delivery of the service. Check it out on Bribe Market's site which went live in Romania last week.
Meanwhile, what about Codru? Keep in mind, he is not a 20-something digital native. He is, in fact, a long-time activist, who has worked for organizations like Transparency International and the UNDP. For him, the ReStart experience was seismic. After years of working both of the two main transparency approaches -- rule-of-law building (i.e. making it harder to be corrupt) and advocacy (take down the baddies one at a time), he has come to feel that a third approach -- call it, citizen focused behavior change -- is really the only way. In his own words:
Being a ReStarter is a challenge. Not only because the whole experience begins with a challenge to you as a potential leader, but also because of the intense process that follows suit -- a process that forces you, the 'idea leader,' to challenge and/or rediscover your most intimate values and beliefs.

The ReStart Romania gala, where I was awarded $5K for Bribe Market was the moment that changed everything in the way I think about life, civic activism, NGOs. Loose groups and small projects are more adaptable, more responsive and (paradoxically!) more accountable than institutionalized organizations that operate six-digit yearly budgets. For a change, for a smile, for staying in line with the evolution of technology, these days 'small is better!'

Actually, think of bricks in a wall, if you would. Every one of these small projects may have a life and a utility of their own, but the real breakthrough, the genuine value that ReStart breeds/nurtures is complementarity. I am not an IT person, don't know much about PR, communication and marketing, have no real skills for sales, but I think I have a good understanding of governance. ReStart offered me a team of people with the skills that I lacked, and us working together may turn our project into an individual success. And ReStart does just the same for the complementarity of projects, as the bribe market has clear ties with irregular parking, medical alerts, illegal logging, electoral promises and lost public money."

In the past 12 months, I also learned about the power of crowdsourcing, and how it may change society forever: a crowd of individuals that bring together specific and complementary resources/skills/information/time, for a common goal. This is a new world arising, a new way of doing business, and the challenge is to recognize it, embrace it, and embark on its rising wave. Yes, it's risky, but terribly thrilling and utterly satisfying to the entrepreneurial types; equally frightening to the more conservative of our peers. [Watch out for this new social and political divide, as it'll mark our lives for the next 20-50 years!]

So mark my words, once you're part of the ReStart movement, there's no going back, you're hooked on to a new way of life, of understanding society, of relating to the dynamics of everything that happens around you. All of a sudden, you no longer see problems, but challenges; you rely on complementarity for finding solutions; you focus on the impact, rather than the process; you learn that ideas need leadership just as much as people do, and you also learn that common interests are extremely powerful in effecting change.
Coda: Codru has recently worked to launch with fellow ReStarters, Elena Calistru and Cosmin Pojoranu, fellow activist Paul Chioveanu and active netizen Bogdan Manolea. Nu Va Suparati (which translates roughly as 'don't get mad') supports citizens in their Freedom of Information Act requests. Brainstormed with and built by a rapidly growing community loosely affiliated with www.ceata.org, the site launched on International Right to Know Day, September 28 and already counts more than 400 followers. We'll stay tuned as these Restart challenges unfold.
Popular in the Community