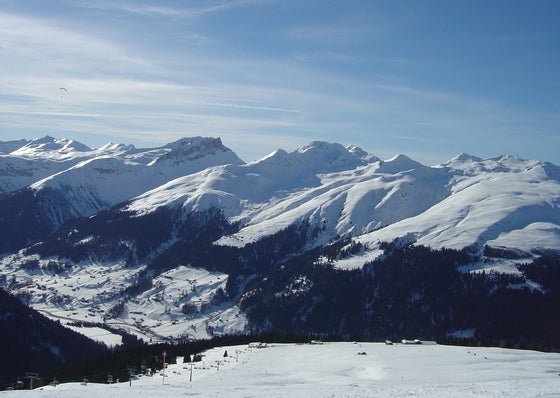 How are you doing on your New Year's resolutions? We're only two weeks into the 2017, so there's likely to be a heap of ones we've abandoned already.
With the new year, there's no doubt lots of promises to make this year count. To be healthier, to make changes to lead a more meaningful life, to achieve success in whatever shape that takes for each of us.
As world leaders from business, government and society more widely descend on Davos next week what might theirs be?
I've attended three times now in my capacity as a WEF Young Global Leader, and specialist on sustainability and economic development. Whilst the events of 2016 are leading some to question what a gathering of big company CEOs on a snowy mountain-top can really achieve, as I pack for this year, my gut tells me 2017 will be one the most important and meaningful Davos meets in a long time.
As 2017 has begun with a feeling of uncertainty and even anxiety, the topics timetabled have never felt so real and pressing. Responsible leadership; building more inclusive global governance; reforming market capitalism to work for people and the planet; restoring growth and jobs particularly for the young and left behind; and the impact of the most rapid period of technological innovation ever – the WEF coined 4th Industrial Revolution - on markets, employment and society.
Critics may argue similar topics have been on the table at Davos before. But after the whirlwind year that was 2016, geopolitical changes have played out in a way that makes this year's discussions no longer forward looking and 'nice to have', but urgent and real. Hard questions are being asked, and the hope is that the true magic of Davos will happen – the way this influential and eclectic simmering pot of leaders, intellectuals, entrepreneurs, and public figures can create short-circuits for real and meaningful change. Perhaps like no other group can.
My focus next week will be on the reality of the 4th Industrial Revolution (4IR). How can we make this most rapid period of innovation ever, also a revolution for making markets work for people and planet? The technologies of the 4IR – AI, robotics, Internet of Things, Blockchain, self-driving vehicles, 3D-printing, automated and virtual reality, nanotechnology, biotechnology, and quantum computing – are already established as credible investment and business tools.
While these technologies offer incredible potential for growth, how can they help us solve some of our most pressing problems, like climate change and food security? And how can we avoid broader unintended and even unforeseen consequences of emerging technologies on society, including inclusivity and well-being? Watch out for more on that from me in a blog from Davos next week!
Working at Davos this year with my fellow Young Global Leaders, our work is focused around practical solutions and change. Make no mistake, discussions and connections made at Davos this year will make a difference.
Like new year's resolutions, little and often, and in new ways with new people, can sometimes make for important new beginnings.
Calling all HuffPost superfans!
Sign up for membership to become a founding member and help shape HuffPost's next chapter
This post was published on the now-closed HuffPost Contributor platform. Contributors control their own work and posted freely to our site. If you need to flag this entry as abusive,
send us an email
.