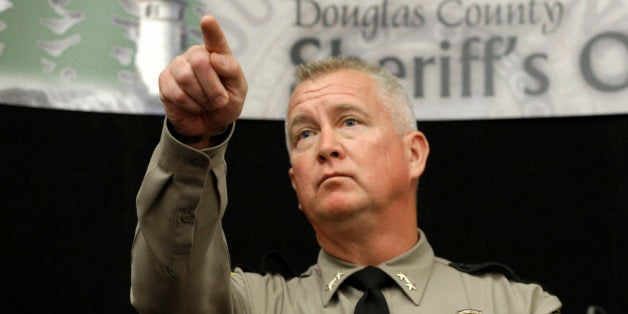 Breaking bad habits requires discipline. That's what it's going to take to get major media outlets and big-time journalists to stop giving fame and celebrity status to rampagers -- the mass shooters who are killing and debilitating innocent victims at epidemic proportions.
It's become so obvious that victims are making a concerted effort to try to reverse the trend. It seemed as Tom and Caren Teves were making progress. The Teves' son, Alex, was a 24 year-old murdered in the 2012 Aurora, Colorado theater shooting. After the brutal massacre where Teves and 11 other innocent victims were killed and 70 injured, the couple joined with a big group families of victims of rampage shootings in a campaign called "No Notoriety." No Notoriety has been trying to get the mass media, when reporting on individuals who commit or attempt rampage mass shootings, to deprive the shooters of the media spotlight and media celebrity status. In April of this year, prior to beginning of the capital murder trial of the Aurora shooter, the Teves' and 70 other survivors and victims of nine U.S. rampage killings issued a challenge to the major media outlets around the country. They requested that going forward the media adopt a "no notoriety" policy of limiting the publication of the name, the photo of and the "self-serving manifestos" disseminated by rampage shooters.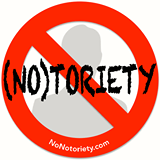 There is not a great deal known about the actual motivations of rampagers, as so many of them die in the incidents or are silenced by legal strategies, but many people, including me, believe one motivating factor fueling the American epidemic is the desire of the shooters for a measure of fame. If there are common traits among rampagers, it is that they often suffer from depression or psychiatric disorders, feel they exist in the margins of society, and are more often than not, suicidal. It is fairly likely the shooters are looking, in death, for a measure of recognition they could not obtain in life. That premise has never been substantiated by academic research, but there is at least one study that supports a finding that future rampagers, watching the international media frenzy, make plans to imitate notorious killings. For example, we know for a fact that the two shooters at Columbine High School studied and were obsessed with out-doing the 1995 bombing of the Alfred Murrah Federal Building in Oklahoma City, the 2012 Sandy Hook Elementary School shooter and the 2007 Virginia Tech University shooters were obsessed with and studied the Columbine shooters, and so-on.

There is also strong evidence of rampagers going out of their way to seek the spotlight. Starting with the 2007 Virginia Tech shooter, who took a short break from killing to take a trip to the post office to mail to NBC News a videotaped manifesto, writings and photos, and continuing to this past August, when a Roanoke, Virginia shooter got himself on television by interrupting a live remote news broadcast, calling ABC News and faxing them a 23 page written explanation of his murders, mass shooters are successful in getting the visibility they desire.
The movement to stop making mass shooters famous has gained traction. In October when a shooter killed 9 on an Oregon college campus, law enforcement and the community mounted a strategy to keep the shooter's identity anonymous. Following the shootings, the County Sheriff, John Hanlin, in his public statements made it clear he would not name the shooter. "...[Y]ou will not hear anyone from this law enforcement operation use his name," the Huffington Post reported. "To use his name," Hanlin explained,"will only glorify his horrific actions and serve to inspire future shooters."
Despite the small measure of progress, two horrific massacres in the last month show old habits are hard to break; both were followed by extensive coverage about the shooters. Those rampages were the December 2nd massacre at the San Bernardino, California Inland Regional Center and the November 27th killing spree at the Colorado Springs Planned Parenthood clinic. Signs of media restraint were notably absent in coverage of the identities, background and lives of the shooters, especially the California attack that left 14 dead and 22 injured. Even People Magazine was back to its old habit.

Journalists and media organizations may say the California and Colorado shootings were different, less random and more politically motivated. They may claim a legitimate journalistic rationale for the heavy coverage of the San Bernardino killers and its proximity in time to the shocking terrorist murders in Paris. As a terrorist incident on American soil, the California spree does, in fact warrant heightened public awareness.
Many factors make solving the national epidemic of mass shootings a formidable challenge, including a political climate that makes arriving at a national consensus on causation and solutions unlikely. As the number of innocent victims continue to mount, isn't one small step worth more of a concerted effort? Can we get Big Media to make New Year's Resolutions to join the No Notoriety movement and stick with them? Think of it like committing to a "no fame for mass murderers" diet. Shine the light instead on the victims, focus on the possible solutions. It's a new year. We can try.
Calling all HuffPost superfans!
Sign up for membership to become a founding member and help shape HuffPost's next chapter