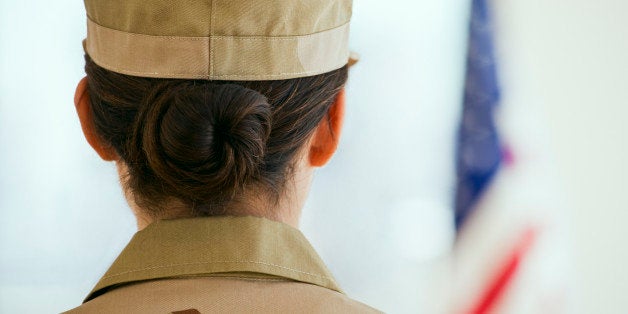 It's that time of year when we all make resolutions, writing lists of the goals we hope to accomplish in 2015.
Here's a New Year's resolution for the Pentagon: Fix the Military Lending Act. And this is just a first step for all of us towards helping the military community build long-term financial security.
First passed in 2007, the Military Lending Act restricts high-interest rates and other onerous terms on payday lending to members of our armed forces. Congress hoped to stem a widespread problem of shady lenders taking advantage of young and financially insecure service members and veterans.
It helped, but the problem remains. Over the past seven years, payday lenders have found loopholes and other ways to get around the law.
Some states have chosen to address this issue with laws of their own on military lending, but service members frequently move and may not be covered everywhere they are stationed.
A real solution, then, has to come at the federal level. In September, the Department of Defense proposed just that, an expansion of the interpretation of the law that would make it harder for unscrupulous lenders to charge excessive fees and exorbitant interest rates to members of the military.
Forty-two senators sent a letter backing the update to the Pentagon, which just closed a comment period on it. Now all that remains is for the likely next Defense secretary, Ashton Carter, to strengthen the law by agreeing to the plan.
If the proposed changes are implemented, the problem of payday lending in the military community would be dramatically reduced as the existing loopholes are closed and more types of financial products are covered.
While this will help members of our military avoid short-term loans with extremely high fees and interest rates, it would not solve the underlying problems that lead too many service members and veterans to need these loans in the first place. If we don't also work on those problems, we may see members of the military choose other bad options, such as pawn shops, instead.
Here at the PenFed Foundation, we are constantly looking at the needs of the military community to ensure that our outreach will help and have a long-lasting effect. We can't help members of our military build a strong financial future if we only treat their problems on a superficial level. For us, that means putting a strong focus on financial literacy and counseling as well as short-term emergency financial assistance.
In our personal lives, many of us find that a New Year's resolution isn't enough -- it's a just a means to something bigger. It's one thing to say that we're going to go to the gym more often next year, but that's just a means to a larger goal of living a healthier lifestyle.
It's the same with helping our military. Our resolution for 2015 should be to fix the Military Lending Act to ensure that the immediate problem is solved, but the bigger issue remains how to ensure service members and veterans can have a solid financial future.
We ask a lot of our military. Men and women signing up to join the armed forces allow the government to decide where they'll live, when they can be sent into harm's way and which doctors will treat them when they are injured. They willingly make this sacrifice because of a sense of honor and duty.
But they shouldn't also be asked to sacrifice their financial future too. Members of our military deserve to know that they will be trained on how to use a credit card as well as a weapon, that they will have safe, affordable options during a financial emergency and that they will leave the military with as good if not better credit than when they joined. Members of our military deserve to know they have a bright future.
We must all work together to make that happen: politicians, the military, nonprofits and community leaders. Each of us can play an important role. As a community, we all need to work harder to help ensure that members of our military have the financial support and education for a strong and stable future.
So let's all make one of our resolutions to create a new kind of financial future for our military that's strong and stable, and let's start by fixing the Military Lending Act.
Jane Whitfield is president and CEO of the Pentagon Federal Credit Union Foundation (PenFed Foundation), a nationally recognized nonprofit organization working to meet the unmet financial needs of military personnel and their families. PenFed (Pentagon Federal Credit Union) covers all labor expenses for the foundation so nearly every dollar donated goes directly to supporting its programs. For more information, visit www.penfedfoundation.org.
Related
Popular in the Community