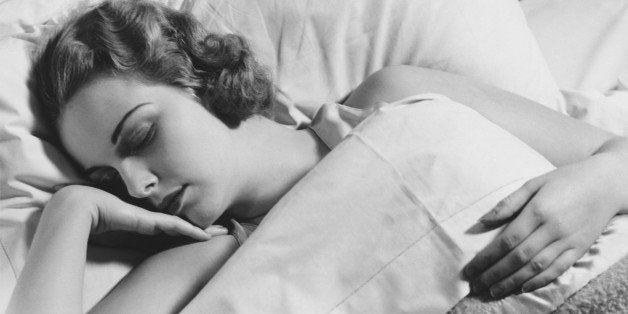 I function well at night.
In fact, I could stay up all night with little regard to how I will feel when I have to wake up the next day.
Working through the night makes me feel satisfied. I feel very productive when I am busy creating things through the silence of midnight and the stillness of the early morning. Sometimes, I will work until the sun rises.
And the fact is, sometimes it is in these hours when I create my best work.
Tiredness, that's what. And I know I will end up feeling tired eventually. The worst part about it is that I just don't know when that tired feeling will strike.
I recognize that this is a problem, so I've decided to get my sleeping routine back on track. To do this, I've come up with a great new plan to help me get more sleep; I will set a night alarm.
One great thing about owning a smartphone is having the ability to have multiple alarms set on any given day. Most people have alarms to wake themselves up in the morning, but do people use alarms to alert them to report to bed?
No, but I think people should consider it. It would definitely help because of the focus on getting an adequate amount of rest. That's why I have decided from this week to do a sleep experiment. I will start using a night alarm every single night.
It is worthwhile considering whether you would benefit from an alarm, too.
Do you need to be told when you have had enough of whatever night time activity keeps you away from getting the right amount of sleep?
Do you feel tired in the morning?

Do you wake up in the morning wishing you had thirty more minutes spare to sleep?
Perhaps the answer to this problem is to focus on the other end of the sleep equation.
Perhaps you too would benefit from focusing on getting enough sleep by making sure you get to bed at the right time.
Set a night alarm; see if it helps.