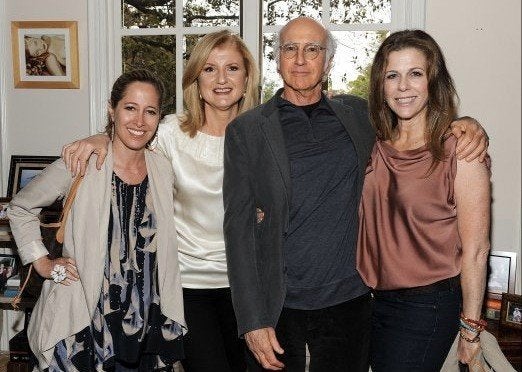 It was a coming together of old friends and new faces at Tuesday night's "At Home With Arianna" event at the Huffington Post Media Group Editor-In-Chief's Brentwood home. The first such event since the Huffington Post's merger with AOL in March, this homecoming provided an opportunity to share the company's new directions with longtime friends and contributors. It was also an opportunity to chat with Los Angeles talent reps, public relations people, and agents about the new opportunities their clients have on AOL HPMG's platform.
Recently named Executive Features editor Michael Hogan, formerly the Executive Digital Editor of Vanity Fair, spoke of new opportunities for celebrities to bring attention to their causes (or perhaps even "get ahead" of a breaking story about themselves) on AOL Moviefone, AOL Music, StyleList, HuffPost Green, or the soon-to-be-launched HuffPost Celebrity section. Arianna touted the company's "blog concierge service," where busy celebs can dictate a blog post to an editor over the phone for publishing on the site and cited Robe Lowe and Ari Emanuel's posts as examples.
In a Q & A with Huffington Post Senior Editor Willow Bay, Arianna also reflected on that fateful Super Bowl Sunday when the Huffington Post's merger with AOL was announced, and the whirlwind of change and growth the organization has seen in the subsequent few months. From the development and integration of Patch's unprecedented reach into local communities, to the launch of new local verticals in San Francisco and DC, and National verticals like the recently launched Women and forthcoming Baby Boomer site, Huffington charted the company's meteoric expansion and strategy for growth as the internet moves into what she calls its "adolescence".
Celebs at the event included long-time HuffPost bloggers Larry David and Rita Wilson, actor Shaun Toub, and actresses Rose McGowan and Jaime King. Also in attendance were Barb Dehgan, VP of Communications & Media Relations of National Academy of Recording Arts & Sciences, Inc., Curt King, SVP of Publicity, Marketing & Corporate Communications at NBC, Liz Morentin, VP of Public Relations at LiveNation, and Lynda Dorf, VP of Corporate Communications at Dick Clark Productions.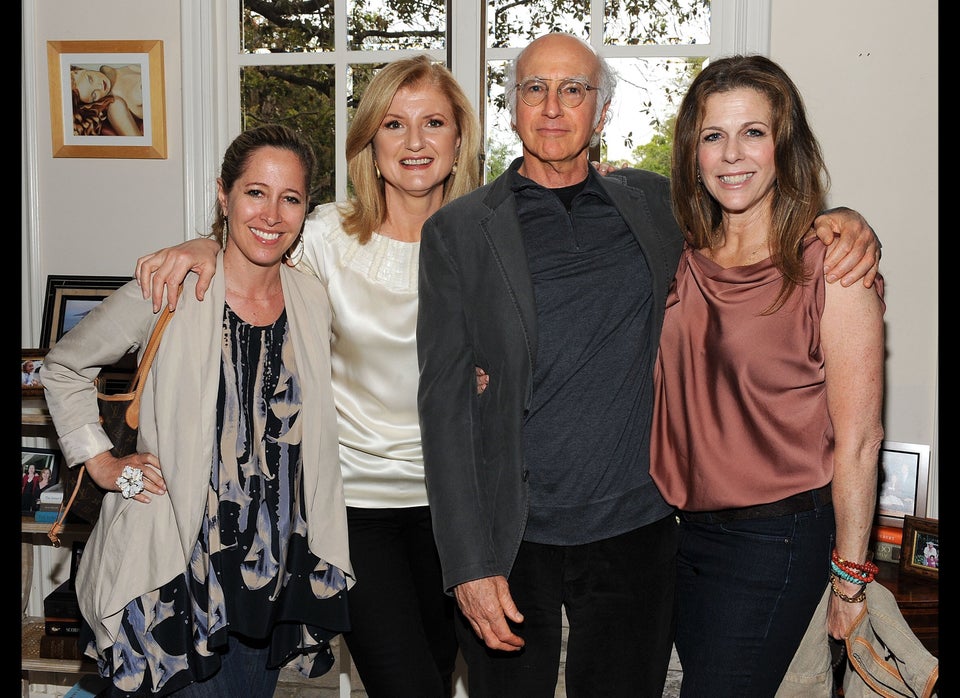 AOL Huffington Post Cocktail Party
Related
Popular in the Community