"Vibes: a person's emotional state or the atmosphere of a place as communicated to and felt by others." - Oxford Dictionary
By 12:30 a.m. on a Tuesday most of us are fast asleep.
Unless you're Julieanna Goddard. Her night just was starting. The ubiquitous 25 year old Miami native, better known as YesJulz, wasn't alone either. Hundreds of her followers were packed into a Brooklyn event space awaiting her arrival.
When not throwing events across the country -- like the one that was about to begin -- brands from T-Mobile to Beats by Dre have called upon YesJulz for her social media savvy. That's because she's a millennial brand builder without peer.
Her marketing tool of choice? Snapchat. By leveraging services like Snapchat, she went from Miami's local nightlife scene to the international event mainstream. In between working with big brands and speaking with media like AdAge, YesJulz promotes her own unique events.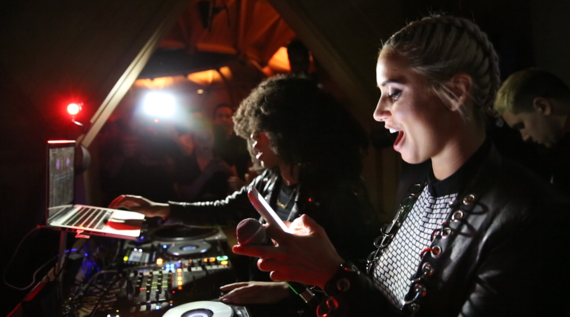 With hundreds of thousands of engaged followers all across her social media -- and hundreds packed into tonight's event -- she practices what she preaches. Her and I spoke backstage but it was getting difficult. The energy in the next room was too strong to ignore.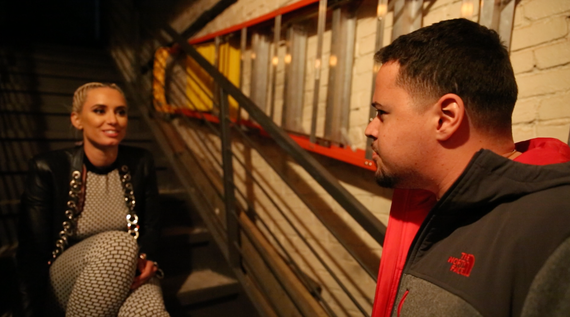 As soon as she stepped out, the place erupted.
Cameras and cell phone flashes lit up the room. She made her way onto the stage, took the microphone and set the tone for the night: "This isn't a networking event. This isn't a club or a lounge. It's a turn up!" she said. The DJ dropped the first track of the note and the place erupted again.
But what is it that makes her events so different?
For one, there's no VIP. No bottle service. No dress code. "Just vibes" she emphasizes. Despite the big names who often show up -- Joey Badass and others were in attendance -- her events lack the pretentiousness you'd find at, say, a popular nightclub.
The focus is on two elements: having fun and letting loose.
It's what's attracted hundreds of thousands of followers and superstar friend like LeBron James. But there's another component that makes Julz different then most. It's how she leverages her platform. It's not all parties with her. Giving back is another major focus.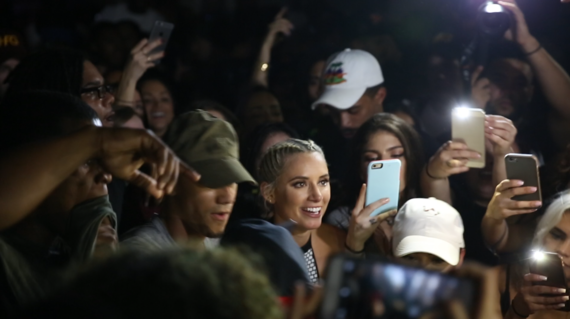 She explained this during an interview with Elite Daily:
It's mind-boggling to me that there are people out there with 22 million people following what they do every single day, and all they do is talk about themselves. You have the largest platform in the world and you're not even doing anything to bring a light to dark situations, or use your connections or money to make the world a better place? What kind of legacy are you leaving?
She's also big on inspiring her followers by painting an accurate picture of what it takes to succeed at pursuing one's passion. It's why she started the #nevernotworking campaign.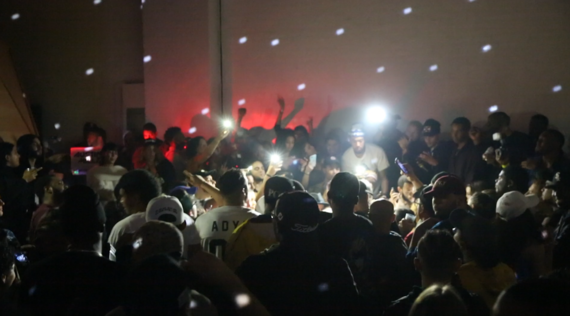 She explained her philosophy during an interview with Highsnobiety:
If I started showing off what I was working on instead of the things I was buying or clothes I was wearing, then I could really help to change the direction social media was headed. I was tired of seeing pictures of girls lifting up their foot just enough so that we could see that their bottoms were red. I wanted to see passion, projects, progress! That's how the hashtag came about.
It's this lust for life, passion for work and focus on having fun and making a difference that separates her from most online influencers. While most social media celebrities appear to focus on their best interests, it's clear she focuses on those of her audience.
It's an example we could all learn from.
Brian Roberts is a writer from New Jersey. Alex Ratajczyk is a professional photographer and videographer living in New York City.
Calling all HuffPost superfans!
Sign up for membership to become a founding member and help shape HuffPost's next chapter