Last week, I had an evening that reminded me not just of the power of music, but of that greater power only to be found in theatre, where story emboldens the songs and familiar melodies are suddenly lifted and filled with new purpose, seizing the intention of a specific moment in the story. It was a night that truly rocked my soul! It was the opening of the new Broadway musical A Night With Janis Joplin at the Lyceum Theatre.

This show, brilliantly conceived by writer/director, Randy Johnson, does not rest in the safety of being the jukebox tribute musical that audiences may expect but, courageously, through a magical incarnation of Joplin by Mary Bridget Davies, actually brings her back to us for a night of joy that left me hoarse from cheering and singing along. I'm sure I wasn't the only one since there were some half dozen show-stopping standing ovations throughout the two-act performance.

Though the fact of it is inescapable, rather than focusing on the cliché of Janis' tragic and early death, this musical focuses on how music saved her -- how it defined her passion and gave her life direction. Davies not only gives us an eerily reminiscent Joplin in concert, but she embodies and channels the private Janis her public never got the chance to know.

The book -- culled from research of personal unpublished journals of Joplin herself and conversations with her siblings, Laura and Michael Joplin -- fills out the stark image we were left with of a raucous, hard drinking Joplin who burned out far too soon. Here we meet the daughter, big sister, introspective child, intensely creative young artist -- the rebel yearning to break free and experience the excitement of a world beyond her loving family and stable childhood in small Port Arthur, Texas.

We are introduced to the spirits who enthralled Joplin throughout her childhood and influenced her as an artist, through a beautifully conceived quartet of talented singers, the "Joplinaires," who alternately play the parts of Odetta, Bessie Smith, Nina Simone and Aretha Franklin, leading Janis to find her own spirit, the white blues singer, who accidentally became the queen of rock and roll.

I remember sitting in my little apartment in Manhattan, at the very beginning of my career, looking with curiosity and delight at the cover of the great Pearl album. There was Janis, this feathered female warrior, smiling her Cheshire grin at us. I thought to myself, "She is saying 'Wait 'til you hear this!'" Did she know that no one would sound like her ... ever?

Through Johnson's unique perspective, letting Janis live through the wondrous Mary Bridget Davies, who sang with astonishing force, I embraced even more closely those fortunate few of us for whom putting our lives up on a stage -- and singing and writing about what we see from where we stand -- is our version of ecstasy ... or salvation.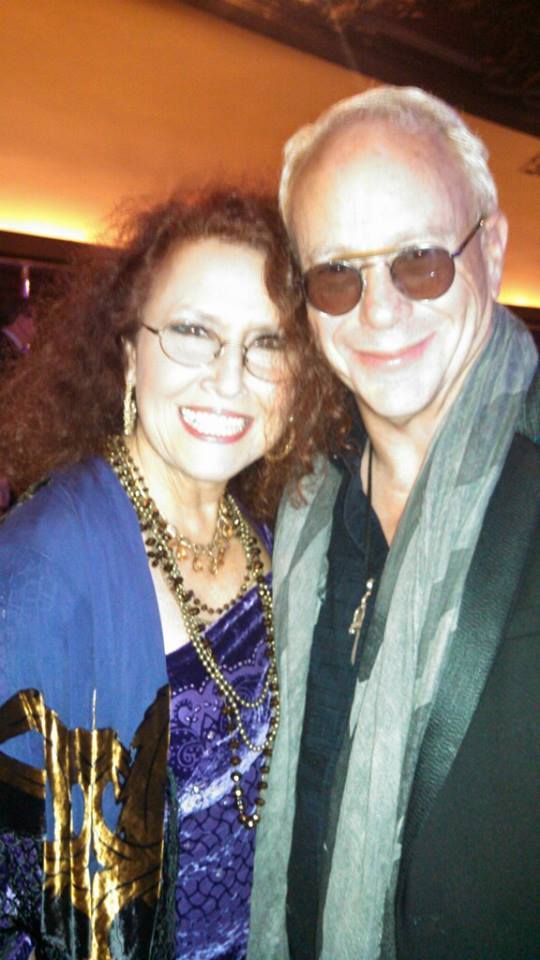 Melissa Manchester -- Grammy Award-winning singer-songwriter, now in the studio recording her 20th album, You Gotta Love The Life.