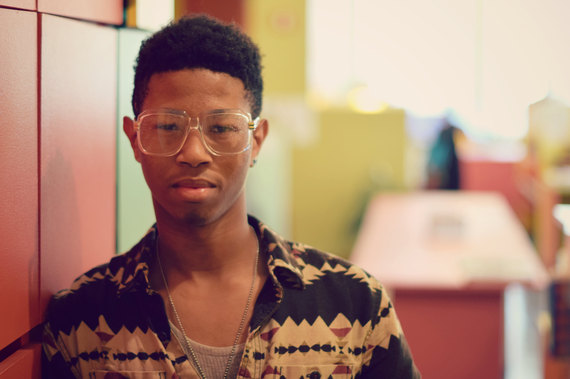 Publicolor is a longterm youth development program that engages high-risk students ages 12-24 in their education year-round in a continuum of design-based programs that mentor them for success three days a week for four to five years before and then through college until graduation. Aaron Lewis is representative of Publicolor's many successes, and this is his story in his own words.
My name is Aaron Rashid Lewis. In the four years I've been a member of Publicolor, I've been to a ton of workshops. I've learned about commercial painting. I've earned weekly stipends and even got my first job as a part of the Fresh Coat [semi-professional paining] team. Publicolor has given me a lot. But I'd like to share with you the most important thing it has given me. Publicolor taught me tenacity! T-E-N-A-C-I-T-Y. Tenacity: persistent determination, something so simple, but yet so valuable and difficult to obtain.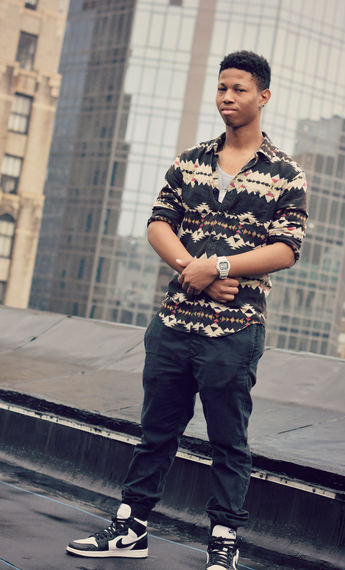 When I was four I suffered from many migraines and a seizure. It turned out that one of the veins in my head had ruptured and I had a brain aneurism. Today an L-shaped scar on the right side of my head reminds me of the successful surgery that saved my life. Elementary school was very hard for me because I was bullied and made fun of because my hair wouldn't grow back in the area of the scar. I also had a learning disability. I've had assistance in school since the first grade and counseling because it took me a little longer than other children to grasp what I was taught in school. My school situation became worse in middle school because the bullying became physical, and I got my first suspension for fighting. Then I was told after a skills evaluation that they projected that by the time I reached high school I would flunk out. I cried in the hallway outside my classroom thinking of how it all went wrong.
I started high school with the fear hanging over my head that I wouldn't graduate. Then my mother introduced me to Publicolor! It was late into my freshman year of high school but the organization had a powerful effect on me from the first day I signed up! Melissa Rioux and former staff member Narita Shelton greeted me my first day at Paint Club with hugs and smiles that made me feel good inside. And once I was inducted into COLOR Club and received my first Publicolor shirt, my determination to succeed and my self-esteem skyrocketed. The weekly individual tutoring helped turn my once low grades into 85s and 90s. Learning to paint alongside staff and volunteers that encouraged all of us towards success gave me the drive that allows me to say to myself everyday, "I will become successful!" During my senior year, when I was evaluated again, I was told that I would no longer need special services and that all my academic skills were on a college level.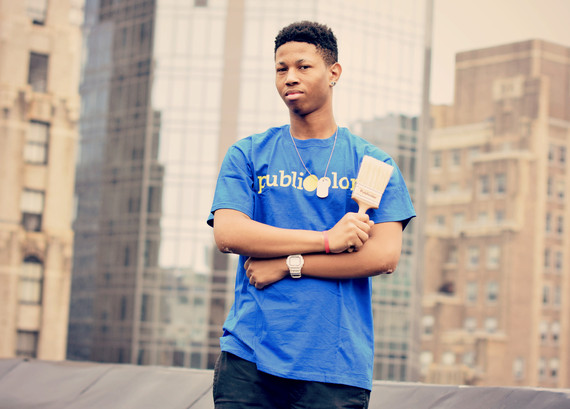 I'm also on the path to receiving my advanced regent's diploma! All of these accomplishments were made possible because of the love, support, and positivity I received at Publicolor!
This fall I plan to attend Delaware State University with my bro Niko Sutherland, where I will double major in business administration and computer engineering and will graduate and go on to get my master's degree!
I'd like to thank everyone who helps Publicolor help students like me to blossom and succeed! I'm one of the students whose college dreams you are supporting! Thank you so much!
For more on Publicolor, visit www.publicolor.org
Calling all HuffPost superfans!
Sign up for membership to become a founding member and help shape HuffPost's next chapter