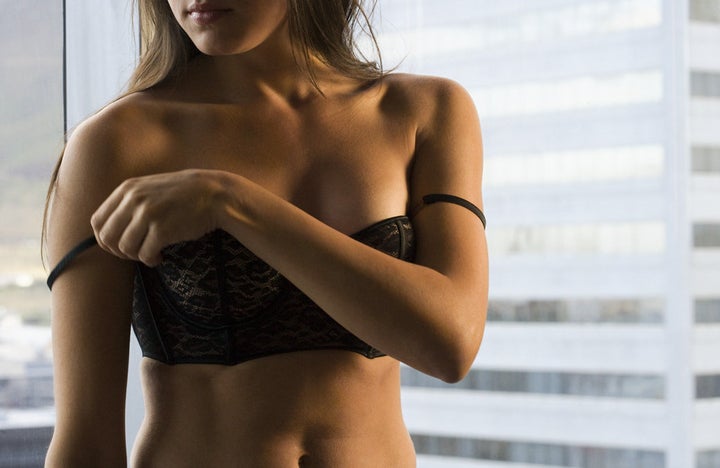 Last week I performed an experiment. I took off my clothes at a friend's house in front of her and her 15 year old daughter.
Why? Because I want to feel completely unencumbered by my body. I asked permission, of course. And wore good underwear. my friend, being a good sport, said, "Sure, in the kitchen while I cook up the meat." So we poured ourselves a glass of good red wine, seared some flesh, and heated up the room.
I remember reading about a man in a Tantric workshop who was crippled, yet, when he took off his clothes in front of the group with no artifice everyone saw him as luminous and beautiful. This is what I had in mind for me, in the kitchen. No strip tease, no attitude, no artifice. I wanted to be relaxed and easy, like I am at home in front of my partner, Will, in bright daylight.
At first my friend and her daughter didn't really look. Then they glanced in my direction once in a while. Then finally they drank me in bit by bit. No one said anything about a particular part. No one threw up. I had wanted to walk around, but I found myself rooted behind the table and chairs. That's as comfortable as I could get.
The next morning I told my sweetie, Will, what I had done and his reaction was not what I'd hoped for. "You don't just go to other people's houses and strip off all your clothes." He was furious. I was deeply disappointed. He wouldn't speak to me. I let him be while he thought things out.
That night, before bedtime, we talked. Will said he felt it was a breach of our intimacy and that I had shared something that was meant just for us. For me it was a daring investigation into how I see and live with my body, a personal test.
"What's next?" Will said. "Nude hot-tubbing with the guys just to see if you can do it? Lady Godiva-ing around your Aikido Dojo?" I can understand his point of view. And by the end of our talk I think he understood mine. I don't feel the need to escalate. It was a mini milestone for me. For the moment I feel complete.