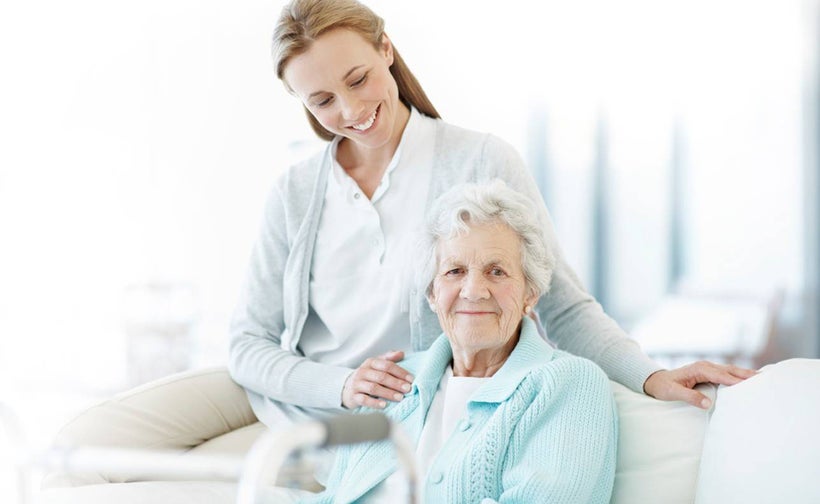 A cough, a broken leg, a bout of the flu. All of these things are easily fixed, thanks to 21st Century medicine. But more than the body can get hurt. Seasonal depression, panic attacks, and a myriad of other ailments affect our mental and spiritual health. But what hospital fixes those, when we are laid out on a white bed in a white room in a white building? Who can help heal our spirits when they adjust IV's, take blood pressure and distribute much-needed medicine? Nurses. These integral parts of medical practices around the globe are the spotlight of Spiritual Care and Nursing.
Since 1837, when Florence Nightingale founded what we know as nursing today, there has been an emphasis on taking care of the body as well as the spirit. "One can argue, based on nursing's founder Florence Nightingale's statements in Notes on Nursing, that caring for the whole person—including one's spiritual needs—has been at the heart of the nursing discipline since its founding." But this got lost. Between 1982-1991, there were "merely seven articles" addressing "spirituality & nursing," on PubMed. So, we had lost a part of what Florence set out for nurses to help heal: spirit as well as body.
"In the 2016 meeting of the American Medical Association's House of Delegates, referencing recent research demonstrating the positive impact the provision of spiritual care provides for both cost of care and patient satisfaction, physician leaders adopted a new policy "recognizing the importance of individual patient spirituality and its effect on health." Finding the strong link between spiritual health and physical health is pushing the boundaries of what we know as spiritual healing today. Taking care of those in spiritual distress is becoming as important as healing those in physical distress.
In Spiritual Care and Nursing, it suggests ways to help nurses and other health care providers integrate spiritual healing with physical medicines. By asking patients and families, the whitepaper has figured out some good questions to ask, as a person to another person and not just as a part of one's rounds: "Ask what gives us hope. Inquire about what it is we value. Know that we are trying, but we're not our best selves right now. For you, this is your every day at work, but for us, this is an unwelcome and frightening interruption into our everyday routine. We are scared." Helping patients with spiritual healing is for all medical providers, not just nurses. Generalists, specialists, nurses and everyone in between has a chance to help their patients get better by adding another tool to their kit besides their thermometers and stethoscopes. Read the full whitepaper here to help patients heal more than their bodies.
REAL LIFE. REAL NEWS. REAL VOICES.
Help us tell more of the stories that matter from voices that too often remain unheard.
This post was published on the now-closed HuffPost Contributor platform. Contributors control their own work and posted freely to our site. If you need to flag this entry as abusive,
send us an email
.