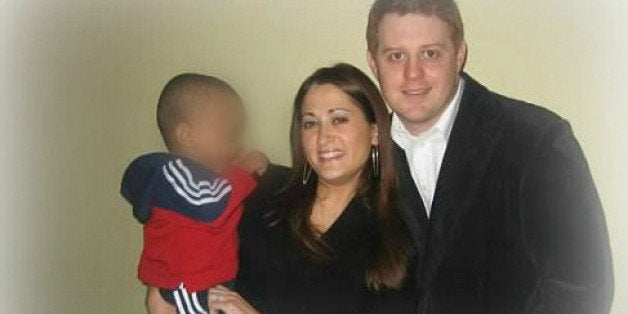 My name is Danielle. You probably don't remember me but you used to call me "Mom" sometimes.
You lived with me and my husband, Joe, and our dog, Ralphie in 2007. The night you came to our home you were so lost and confused, but it only took you a few days to come around. You loved playing with the dog. You loved repeating our words. You loved going into my closet and playing with my shoes.
Your file is always on my desk. I've carried it with me from office to office for nearly 10 years. It includes a letter I wrote to a judge begging for more time with you. I look at it from time to time. It doesn't change. All of this important information about this 2 year-old boy is just frozen in time. But I know you have changed and I wish I could see who you've become.

Since you left a lot has changed for us too. I became a mom again. I have two daughters now. They're 7 and 8 years old. One is adopted. We still have pictures of you and whenever the girls and I look through them I tell stories about how you used to say "Deal or no deal?" just like Howie Mandel in a game show that was popular back then. I tell them how I used to dress you up just like Joe. I tell them how you loved Ralphie and how you'd snuggle with him on the couch. They don't really understand that you were our son for a while, but that you're not anymore. I guess I don't really understand that either.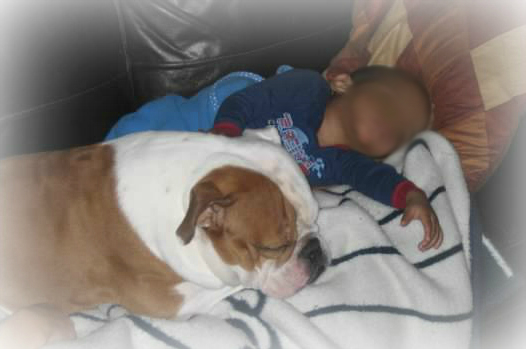 I think of you often, mostly around your birthday in December. This year you're going to be 12 years old. I can't believe that the little two year-old that I used to lift up in the air is now a young man. I wonder what you look like, where you live, how you're doing in school, what your friends are like. I hope you are happy, safe and surrounded by love.
I think about your mom. She called me once after the caseworker picked you up. She asked me about vitamins and your bedtime and then I never heard from her again. She thanked me for taking care of you and we hung up. But I should have made sure she knew that I would always be here, not just for you, but for her, too. I know it must have been hard for her to be without you back then.
A few days before you left, you and I were in my closet playing with the shoes again and I held you in my arms and looked at you for a while. I told you I would always love you. I told you to remember my voice, in case you ever felt alone or scared or you didn't know where to turn. I begged you to remember that I would always be in your heart. I pray that somehow that sunk in.
I want you to know that I started a foundation that has brought a lot of smiles to kids in foster care, kids who are just like you were. One Simple Wish has helped over 30,000 kids over the past 8 years. And you are a big part of why it exists! I hope that makes you proud.
I still imagine finding you someday. I know you won't know who I am or why I am looking at you with tears in my eyes. But maybe if you see this letter first you'll understand. You see, when you came to my home that night, scared and unsure, I was scared and unsure, too. But we got through the rough part together. We formed a bond. You made me a mom, even if for a short time. I will always treasure that, and I will always treasure you.
With lots of love,
Danielle
May is Foster Care Awareness Month and these children desperately need our voices. They deserve our voices.To find out how you can bring a smile to a child who has experienced trauma, abuse or neglect please visit onesimplewish.org/grant.