Thousands have no choice but to call this home, but most if not all are alone without shelter. Due to this lack of resources, many walk hours to find a place they call home. South of Third Street, West of Alameda Street, North of Seventh Street, San Julian and 6th: Welcome to SKID ROW. One of the largest stable populations the sidewalks are lined with tents, shopping carts, cardboard boxes and drug paraphernalia laying around everywhere.
Discarded into the streets of Los Angeles, these people are looked down upon and pushed aside on a daily basis. This past Sunday, HavASole came up with the idea to divide teams to bring quality footwear to the homeless and disadvantaged as well as awareness to the broader public of their situation and needs.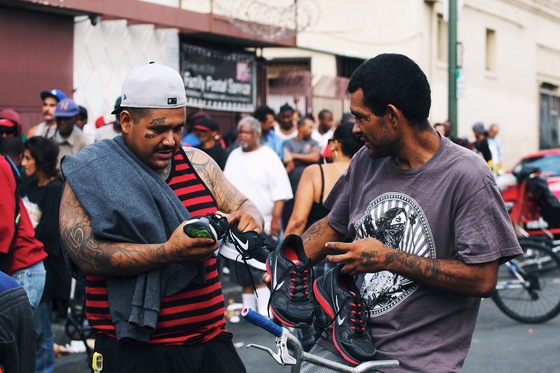 HavASole aims to be an ambassador of change while honoring the dignity of every human being. Utilizing social media, the group has since gained support from sneaker communities and donations from Nike Outlets, Saucony, Howie Kendrick and Jimmy Rollins. Both from the Los Angeles Dodgers donated from their personal collection just to name a few, Not to mention Double Blessing day care put together a shoe drive for this special event on Skid Row.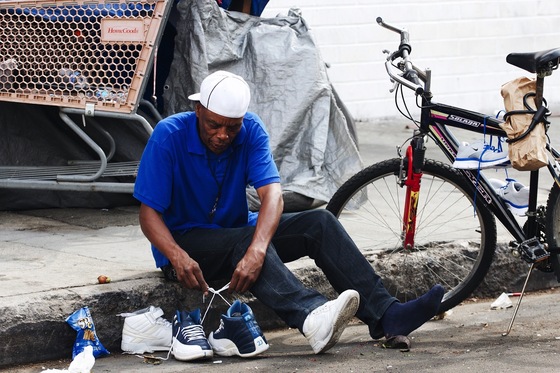 Our society over the course of history has come so far. Yet, we still struggle to accept certain things within ourselves and people. It is important for everyone to come together from every culture and lifestyle to understand we are all ONE! There is still work to be done in bringing everyone together to raising awareness for those in need.
Photo credit: Desirae Jones / Jackeline Flamenco
Popular in the Community