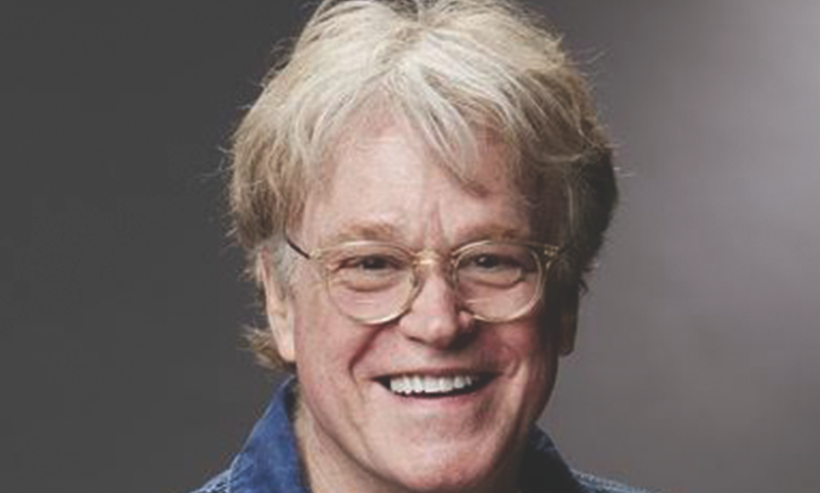 Thomas Wolfe got it slightly wrong when he said, "You can't go home again." It seems that you can go home again, if your home was the New York Theater and you are a legendary performer.
At Feinstein's 54Below, I've had the pleasure of seeing some favorite Broadway musical comedy stars of my youth once again strut the boards. It's as if 30 seconds have passed since I've last seen them, not thirty years. In the past few months, stars such as Len Cariou, Lee Roy Reams, Penny Fuller, Anita Gillette and a host of others have given me such delight that every time I go down those nondescript stairs at the basement club, I don't walk, I almost fly down as I wonder what treats are in store for me that night.
Of course, I shouldn't really be so surprised, because even though I saw these great artists when I was young, they all went on to star in TV shows and movies and also to teach, so of course their "chops" would still be on a high level.
But honestly, I didn't know what to expect the other night when my appreciation of his early acting career made me go to see Don Scardino performing with John Miller in his show, "Nothing to Hide."
When I was younger, Don was the reigning juvenile in New York. But it was a different sort of juvenile. This was the late and '60s and early 70's when the rock sound (although very, very gentle rock) started to infiltrate Broadway. While the more traditional juvenile, Lee Roy Reams, was belting out conventional Broadway show-stoppers, Don was the pop "juvey" whose folk/rock tenor soared through the scores of I'm Getting My Act Together and Taking it on the Road, The King of Hearts, and of course Godspell, where he tossed a mop of golden curls as he "Prepared the Way of the Lord."
What has he been doing for the past 30 years? Well, only becoming one of the most successful TV directors in country, directing such little shows as 30 Rock and The West Wing! So what was his show going to be like? Would he stand at the edge of the stage and direct us all to move a little left, find our light, say it funnier ? Now, come on, you at the booths, you're stepping on your laughs.
From the moment he ambled on stage, walking through the audience dressed completely in denim with his guitar strung over his neck, all question about Don's performing talents or what was the show going to be about were assuaged.
Did he look the same? Not quite. The blond mop-top is now a bit grey, but did he look like a 69 year-old director? Oh, not at all. Maybe 45. At the most. And when he sang, he sounded like the actor I remembered. Actually, he sounded better. His high notes were higher, his low notes were richer, and his connection with a lyric second to none. Picture John Sebastian crossed with James Taylor and throw in a little Steven Perry, and you get the idea.
Don started his set with a song he had written, (the autobiographical?) "Sunshine Kid," and the audience ate it up. Granted, this was a very friendly audience, but should he choose to give up directing (unlikely) and go back on the road, his eternal charm will certainly captivate the millennials.
Also sharing the stage (and sharing billing) was one of the great bass players in New York City, John Miller, who despite his white beard and bald head still has the impish charm of a wide-eyed musician just getting started. I was frankly confused by the billing when I saw Miller and Scardino receiving almost equal billing, but once the act commenced I understood why: this was less an act than a party at which we were invited to share their music and private stories. It seemed to me like a post-modern version of "A Party with Comden and Green"—this time perhaps "A Party with Donny and Johnny and more!"
One of the "more" was the legendary sideman Paul Shaffer, who came onstage to play, sing and tell stories. Of course, having a TV superstar like Paul appearing up close and personal is always thrilling, to say the least, but when he started to banter in that Shaffer-esqe vernacular, the audience fell apart. He told stories about meeting Don in Godspell in Canada, along with a cast of unknowns that included Martin Short, Gilda Radner, Eugene Levy and more, and he joined Donny on a sweet version of Godspell's "God Save the People." Paul knew his audience and invited everyone in the club who had ever been in the show—and there were many—to sing the back-up parts—which he masterfully conducted and sang from the piano. The solo, however, belonged, as it always did, to Don Scardino as Jesus !
Paul then talked about meeting some of his idols on The Letterman Show and, joined by Don and John, led the audience in a sing-a-long of Ben E. King's Stand By Me.
Of course, as in any good party, each participant gets his or her moment, and Don happily gave the spotlight over to John Miller. John's solo CD, Stage Door Johnny, on which he channels James Taylor performing Broadway classics, is one of my favorite CDs of all time, no exaggeration; his version of "Wouldn't it Be Loverly" from My Fair Lady, cool, poppy, jazzy and subtly delicious, was one of the evening's highlights. Where did he find those chords? I'm sure Alan Jay Lerner would have loved it.
Johnny is no stranger to acting, which makes his performing even better. He is currently the pot-dealing Timpani player on Mozart in the Jungle, and no one who saw him open the second act of I Love My Wife"—was that 30 seconds ago or 30 years?-- will ever forget it. Johnny serenaded all those in the audience who were hoping to get "lucky" with Ricky Nelson's "Never Be Anyone Else But You." Judging from the applause, I'm sure a few actually did!
The incandescent Jane Krakowski, one of Broadway's own as well as a major TV star, joined Don onstage with composer Jeff Richmond for a specialty number from 30 Rock. The audience went crazy; everyone had seen the episode. If Jane were born fifty years ago, composers would have written shows specifically for her, as they did for Judy Holiday, Ethel Merman and Gwen Verdon, for Jane is a delightful combination of all three. If I had to quibble, I would have loved Jane to perform a solo number, one that she could really sink her teeth into. Well, never mind. She's a huge TV star and the audience was quite satisfied.
Walking away, I realized that Don had actually written about half of the songs in his show. This was a wonderful revelation. Despite the fact that I knew him as a performer and respected him as a director, it was wonderful to see him share yet another aspect of his talents, that of a truly gifted composer/lyricist. What can't he do? I wonder, at the late show, if he walked on water. Once a Jesus…!
REAL LIFE. REAL NEWS. REAL VOICES.
Help us tell more of the stories that matter from voices that too often remain unheard.
This post was published on the now-closed HuffPost Contributor platform. Contributors control their own work and posted freely to our site. If you need to flag this entry as abusive,
send us an email
.