Nashville may be known for its country music, but another scene is alive and well in the Tennessee capital: Sex trafficking.
In a clip from "A Path Appears," a documentary series airing on PBS, actress Ashley Judd chats with a sex trafficker from the passenger side of a vehicle. Judd is along for the ride with Shana Goodwin, a trafficking survivor who guides the duo through Nashville aiming to enlighten Judd and viewers on the realities of the human rights abuse.
"You remember me?" Goodwin yells from the driver's seat at the pimp, who had just been released from prison.
He approaches the window and explains to Judd and Goodwin that he's waiting on one of three girls to return from her appointment with an abuser. He expects her to return with "$40, no less."
"A Path Appears" -- based off of a book with the same name by journalists Nicholas Kristof and Sheryl WuDunn -- explores a variety of challenges that women face, both in the U.S. and around the world. Kristof and WuDunn meet with people, like Goodwin, who are creating positive change when it comes to issues like extreme poverty, domestic violence and sex trafficking -- all issues that disproportionately affect women.
The series features several well-known actors, who are helping to shed a light on the challenges women and children are living with worldwide.
"We look at these monumental problems -- they seem so daunting," WuDunn said in a trailer for the series. "But we can change the course of history. We can set these young children on to a much more promising path."
The International Labor Organization reported that there's an approximate 4.5 million people trapped in forced sexual exploitation around the world. But -- as Judd and Goodwin explored in the series -- it's an abuse that happens in everyday America, too: The National Human Trafficking Resource Center hotline received reports of 3,609 sex trafficking cases from within the U.S. in 2013.
Individuals featured in "A Path Appears," however, are recovering from their traumatic pasts and making meaningful differences in the communities that need them. In Boston, for example, Kristof and actress Blake Lively visit an anti-trafficking group whose founder -- a survivor of both drug addiction and sex trafficking -- now mentors young victims during their paths to recovery. The series follows another survivor, Savannah -- who was stalked by an older man on a "sugar daddy" website and held in sexual bondage -- as she rekindles her relationship with her mother, whose own past reflects how trauma and exploitation can affect an entire family.
Kristof explains in the trailer how simple but positive influences can change lives for the better.
"We now understand how a tiny intervention can have a transformative impact on a child's life a generation later," he explains in the trailer. "As we take our journey, we're going to be inviting along actors to try to highlight not just the problems, but the way to chip away at them."
Watch a trailer for the series below:
To support "A Path Appears," visit the project's fundraiser on Crowdrise, or donate using the widget below.
Correction: An earlier version of this article inaccurately claimed PBS is the producer of "A Path Appears." PBS is a broadcasting partner of Show of Force, which produced the series.
Related
Before You Go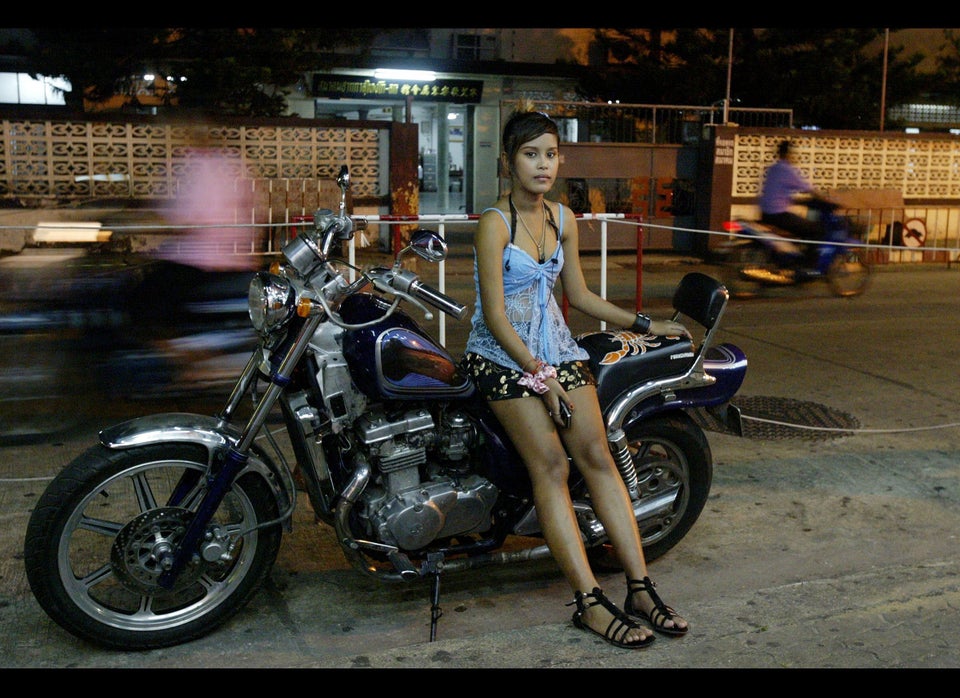 The Faces Of Sex Trafficking
Popular in the Community