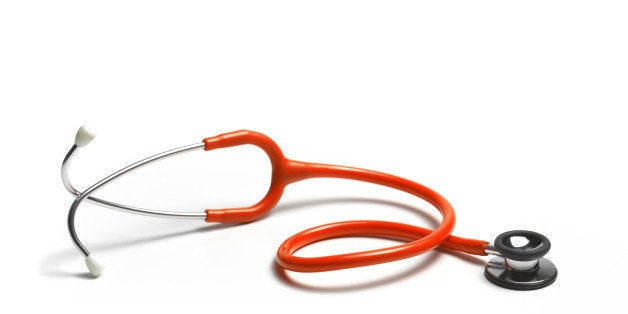 In February 1977 I had been a junior faculty member for 3.5 years. I was filled with youthful zest and boundless enthusiasm. I had finally begun to realize my goal as an academic physician. My commitment to medicine was absolute, and my knowledge of medical literature and medical science was excellent. In contrast, my clinical experience was still in a formative, developmental stage.
On a cold winter morning I was called to the coronary care unit by one of our trainees to evaluate D.D., a 27-year-old man who had just been transferred to our medical center from a local hospital because of shock following an apparent massive myocardial infarction (heart attack). The situation sounded ominous.
I rushed to the unit to meet the patient and my cardiology fellow. D.D. was lying quietly, looking very ill. His blood pressure was dangerously low. He was pale, with cool extremities, and was sweating profusely. The electrocardiogram revealed a large heart attack, which was also confirmed by a radioisotope heart scan. He was conscious and, after several doses of analgesics, was no longer having pain.
As I pulled back the covering sheet to examine him more fully, I was immediately struck by a crude blue swastika tattooed on his right forearm.
The sight of this symbol produced a feeling of intense anger and antipathy that was almost physical as it pulsed through my entire body. These feelings were soon coupled with conflict. Faced with this universally-recognized Nazi symbol prominently displayed on D.D.'s body, the symbol of the systematic slaughter of 6 million European Jews, could I care for this patient?
Over the three years prior to meeting D.D., reading Holocaust literature had become almost an obsession. I consumed volume after volume. Within my own extended family, several were lost to the ravages of the Nazis. Before that era, in a post-World War I pogrom, the grandparents, aunts and uncles I never knew were mercilessly murdered only because they were Jews.
These thoughts and the resultant conflict circled in my mind as I concluded my exam and laid out a plan of action for D.D. I saw him frequently over the next two days. Fortunately, we were able to gradually stabilize his medical condition.
During the same period I spent two nights of fitful sleep debating whether I could remain his doctor. Could I overcome my bias, my horror, and my contempt? If I thought this was possible, would I truly be fair to both patient and myself? In the end, I felt that as a physician I did not have the luxury of deciding who I would and who I would not care for. With a persistent feeling of trepidation and lingering uncertainty, I would serve as his cardiologist.
During the course of the hospital stay I got to know D.D. much better. He was married and had two young children and had a stable job. After our relationship had matured further, I asked about the swastika tattoo. He dismissed this rather briskly, indicating that this was a foolish and irresponsible thing he had done when he was younger. It had been done with no understanding and no commitment to Nazism or anti-Semitism and all they stood for. How glad and relieved I was to have trusted my initial instincts and not acted presumptuously to sever our patient-doctor relationship.
I continued as D.D.'s cardiologist until his death approximately 15 years later. It's now almost 39 years since that fateful event. Over this period of time I have never questioned my decision. As my practice has grown and evolved, I have served as cardiologist to some individuals who might be considered "unsavory." None were turned away because of either who they were or who they were purported to be.
Much has been written about the ethics of physicians refusing to provide medical services because of intrinsic ethical or moral beliefs. Do physicians retain the right to refuse care because it conflicts with their moral beliefs? Do physicians have autonomy comparable to that granted to patients? This issue has been quite visible in the area of abortion, sterilization, contraception, reproductive technology and end-of-life care. It is generally felt that physicians are obligated to provide emergency care under all circumstances. In more stable chronic situations, if the physician feels that, due to conscience or moral values that care cannot be provided, alternative health care providers or services should be recommended.
During the current wave of terrorism in Israel, the Israeli Medical Association provided new rules for those called on the scene to provide care to both terrorists and their victims. Previously, medical professionals would treat terror victims first, and then address the medical needs of the perpetrators of terror. Under the new directive issued in December 2015, physicians and health providers were directed to treat all individuals based only on disease severity, and not on whether they were terrorist victim or terrorist.
Dr. Tammy Karni, the head of the Ethics Panel of the Israeli Medical Association, was quoted as stating: "Doctors are not judges." To my mind, this is the highest level of commitment to the primacy of our mission as physicians and healers.
The decision I made in 1977 was important. It provided me, early in my career, with an ethical and moral construct for administering medical care to all patients. We are indeed healers, and we are not judges. As such, we have been given the unique privilege of caring for those who are ill. This responsibility is a sacred one. It entails treating the patient only as a patient and not as a focus of individual moral indignation. To do less would be a compromise to who we are and what we should be.
D.D. and his swastika tattoo helped me to define my medical persona and to obtain a new level of self-understanding. I remain grateful for that experience.