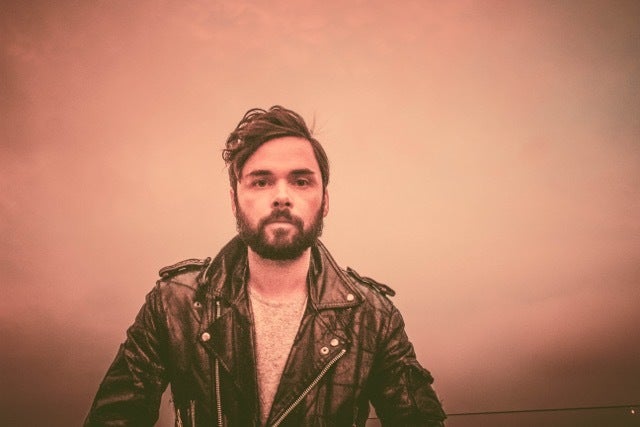 I recently caught up with one of Los Angeles busiest DJ's, William Reed, to hear about the world of being a celebrity DJ, what people are currently listening to and where the best parties are at. Having just won 'Best DJ' award by LA Weekly, William Reed is once again causing a stir in the scene, with his renown DJ events.
I was curious as to what he is currently listening to. "Because of my busy DJ schedule I like to tone it down and prefer the classics on the home front where you can hear Billie Holiday, Serge Gainsbourg or Miles Davis on any given day. For my DJ sets I'm really digging the recent releases by The Reflex, Luxxury and Alkalino. These are all masters of the craft—creating timeless and tasteful edits which pay homage to the original artists and work equally poolside or on the dance floor. Album-wise I really enjoyed releases by LCD Soundsystem, The War On Drugs, King Krule, Dan Auerbach, Kendrick Lamar, Washed Out, Beck, Walker & Royce and Cigarettes After Sex.
So when did Reeds life as a DJ begin? "That's a good question. I never really saw out to become a DJ. I always kind of viewed myself as someone who would discover music and then report back to share it with everyone. That's how I got into music journalism and radio and subsequently DJ'ing. It was probably just a couple years after graduating high school. I had just moved back to the states from Germany and my mate and I started rocking high school house parties with a couple portable CD players and a Radio Shack mixer. The rest is history."
Reed sites his passion for music across all genres as a definite key in helping provide the stamina needed to succeed in this industry. He has also been fortunate enough to work with many extremely talented people including DJ's and venues who he shares credit with.
When asked to describe his most memorable gig, Reed replies "That's a tough one because there have been so many memorable gigs over the years. I love private events because anything can happen and people do not hold back. Celebrity events are great because you get to interact and rub elbows with some real characters and are so unpredictable. Touring with and opening for bands at arena sized shows is always amazing due to the sheer volume of people and energy in the room. Out of all of these scenarios however I must say my most memorable gigs occurred probably around the year 2007 when I was doing a weekly at a small venue. I was booking members of The Smiths, Sex Pistols, New York Dolls, Ramones etc to guest DJ, the night was always over capacity, and people just partied differently back then. The energy was just always so electric, there were no inhibitions and the level of hedonism was of legendary proportions. I've never seen anything like it since."
So what exactly does a day in the life of being a famous Hollywood DJ entail? "Ha ha, it's a lot less glamorous than one might think. LA is a very health-centric city and whether or not you subscribe to that lifestyle you eventually succumb to it. My day usually starts off in the gym or on a hike. Then I usually take an hour to deal with bookings and sorting new music before that nights gig. Fortunately working nights leaves most days open to explore this amazing city."
Reed is looking forward to working on his Pleasure Principle album, touring more overseas and opening up a club in the new year. Make sure you follow William Reed on his socials to see where he is DJ'ing next. His nights aren't something you want to miss out on.
Support HuffPost
The Stakes Have Never Been Higher
Related
Popular in the Community