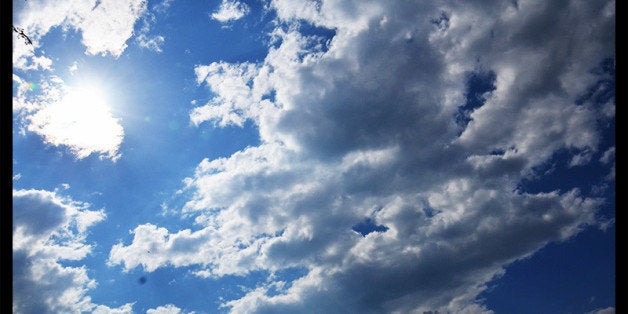 On July 2, 1998, my beautiful 34-year-old daughter, Pam, a Ph.D. and clinical social worker, leaped to her death from a 15th-story window. Although her death gave every appearance of suicide, her executioner was her Bipolar 1 disorder. By the time she passed, her disease had caused many delusions with few intermittent lucid moments. I believe it was her delusional state, the illness, that took her life.
A life that ends from any cause is horrific and a tragedy for the family left behind -- parents, siblings, family and friends, none are spared.
I believe everyone grieves in his or her own way. There is no right or wrong. Losing a child to suicide is unnatural. Parents are supposed to die before their children. In my family, her father and her four siblings experienced the loss and grief uniquely.
Here are a few suggestions I found helpful after her unexpected loss:
1. Find solace and comfort in helping others.
Being a psychotherapist, I know how important it is to stay "present," physically and emotionally for my clients. I found that in spite of my grief, allowing people to see my authenticity and essence as a grieving mother and their counselor helped them with their losses. Unwittingly, I modeled grief and loss in a way that was healing for them as well as me. I found strength by helping my four other children, who needed their mother for comfort to help alleviate their suffering. This helped with my healing as well.
2. Find strength to communicate your feelings.
After suffering such a huge and unexpected loss, I encouraged my family to show their feelings and grief so they could continue with their lives while mourning and healing. We spent many months sharing and discharging our thoughts and feelings with each other. Our tears and words washed away our sorrow.
3. Write.
After the funeral and Shiva (the seven days of mourning that follows in Jewish tradition), I took to the computer. Grievers are nocturnal, so sleepless nights were inherent to my loss. I was compelled to write about my pain and suffering. Seven years later, my catharsis became my book, Why Did She Jump? I had no intent to write a book, certainly not of this subject, but it was as if a muse or force called to me to write my feelings, express my emotions and mend my broken heart.
4. Attend a grief support group.
When attending a local grief support group, I saw parents grieving twenty years after they lost a child to suicide. I decided that was not going to be me. Between my friends, family, colleagues and clients, I also had my own personal support group. The more I shared, the easier it became to accept Pam's death.
5. See a grief counselor.
Although seeing a grief counselor that I could confide in was helpful, it was my work, family and friends who were of the most benefit. A qualified grief counselor can facilitate the normal stages of grief and help you in your recovery. You can't grieve alone.
6. Become a survivor, not a victim.
As time passes, we have to choose whether to be a victim or a survivor. For me, there was no choice. Other people depended on me. My children needed me to champion them. Although they were all adults at this time, they needed my strength to support them through their grief. My clients needed me. I showed them that we are all susceptible to losing a loved one, and yet, how to have the capacity to move on with life. I shared my sorrow with them, openly. I answered their questions, and in a way, they were helping me as I was helping them deal with their losses, whether it was a death, divorce, loss of income or a miscarriage. Losses come in many ways, and my loss was no greater than theirs. Losses cannot be compared. They were grateful without feeling guilt for witnessing my grief.
7. Forgive.
The "what ifs" came for a long time, but after many months, I came to terms that I had done everything I could with the resources I had at the time. I learned to forgive the doctors that never seemed to be able to find the right medication or a cure. I forgave the hospitals and the sub-standard health system that caused her to fall through the cracks. I forgave her for leaving us so abruptly, without even a note to say goodbye. But most of all, I forgave myself for not being able to save her. This was her destiny, and I was powerless to change it.
8. Create something in loving memory of your loved one.
I created a center with the local mental health association to educate and provide resources to the community where families in crisis could get help for understanding and treating mental illness.
I never created a shrine of Pam. Instead I planted a tree in a park in Valle Crusis, N.C. in her memory, a place where she had often gone to find strength and solace. The plaque at the foot of the Oak tree reads:
IN MEMORY OF
PAMELA ANN GLASSMAN
AN ANGEL TO REMEMBER

I have a home near the park, and when I am there alone, or with others, I visit and meditate, sharing the changes and events that have occurred in the months and years since she has passed.