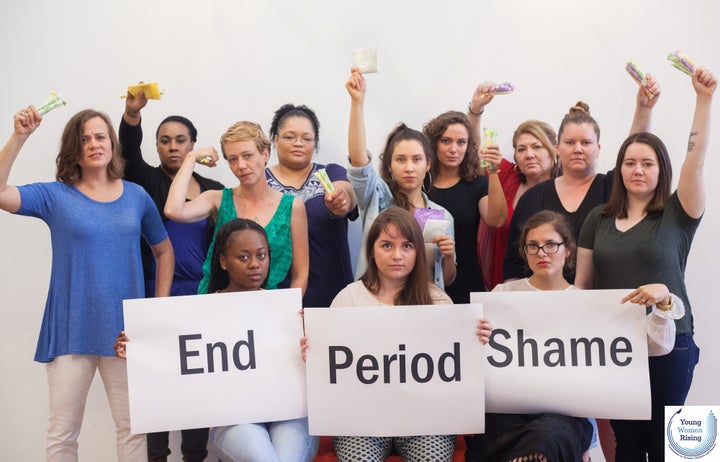 That's right. We're here to end period shame.
During one of our discussions we  decided we wanted to do something to tackle period shame more broadly, in a public way. So we asked people (via a survey) to share with us their most memorable experience of period shame and quickly received over 50 responses.
What did we learn from our survey? That period shame is surprisingly complex. Shame, embarrassment and even fear of our periods are influenced by so many different things including (but certainly not limited to) society, the media, big business marketing, our peers, our cultural backgrounds, our religious backgrounds, our disability status, our gender identities, and quite often from our early experiences with our periods.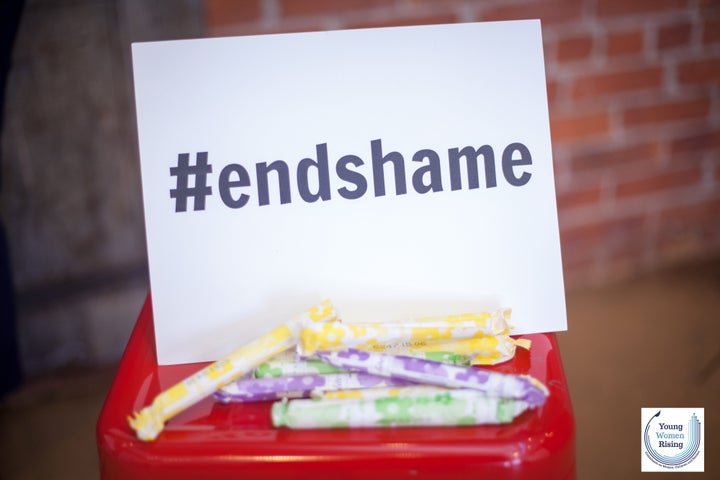 How do we combat such a complex and complicated issue? Well, we believe that to end period shame we first have to TALK ABOUT IT. Shame thrives on silence. And ya'll, we are not here for that. Not ever.
So below you'll find some of us holding our truths, telling the internet about our deeply personal experiences, in hopes that you'll be inspired to have a conversation with someone in your life about periods. Let's dismantle the taboo that periods are something we need to hide, one conversation at a time.
We're just a small group of people, standing in front of the internet, asking you to get down with our message. There is nothing – NOTHING – shameful about periods.
Make sure to read all the way to the end of this post for details about how YOU can get involved in this campaign via a special upcoming social media day of action. Let's get talking and work to #endshame.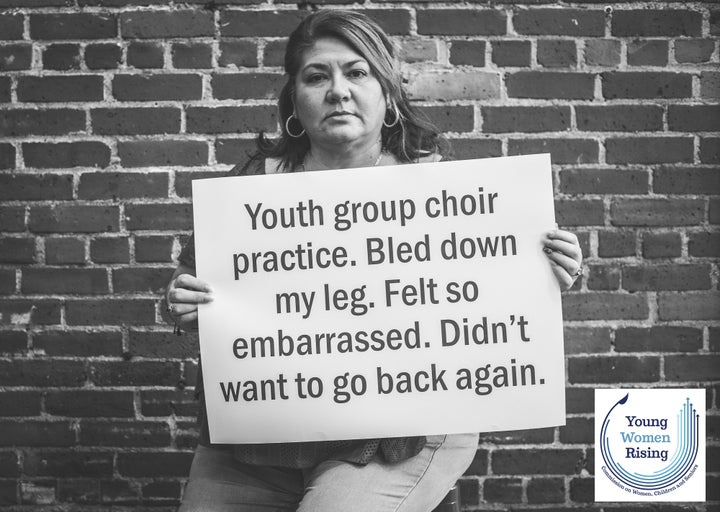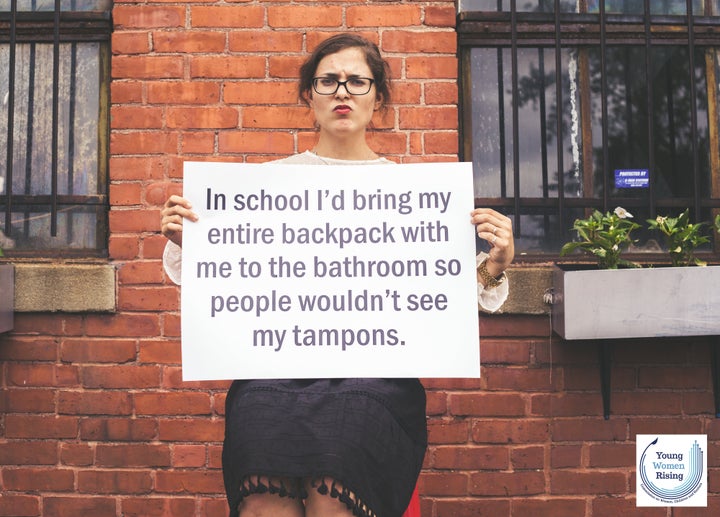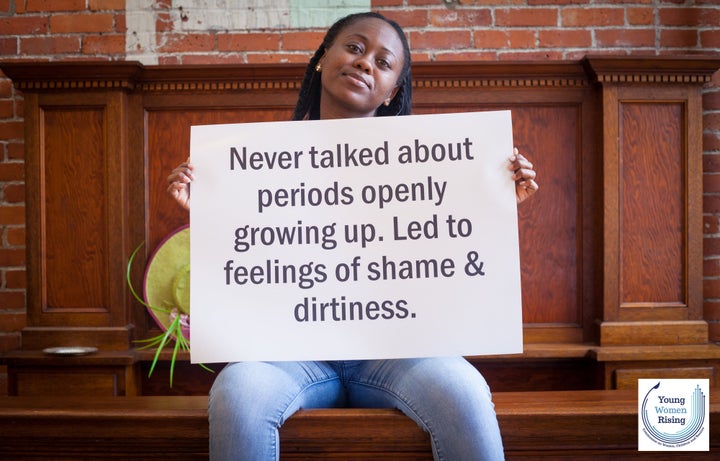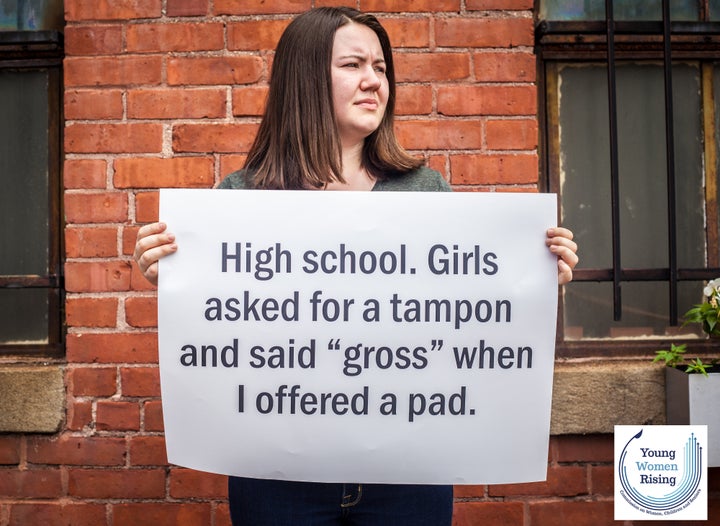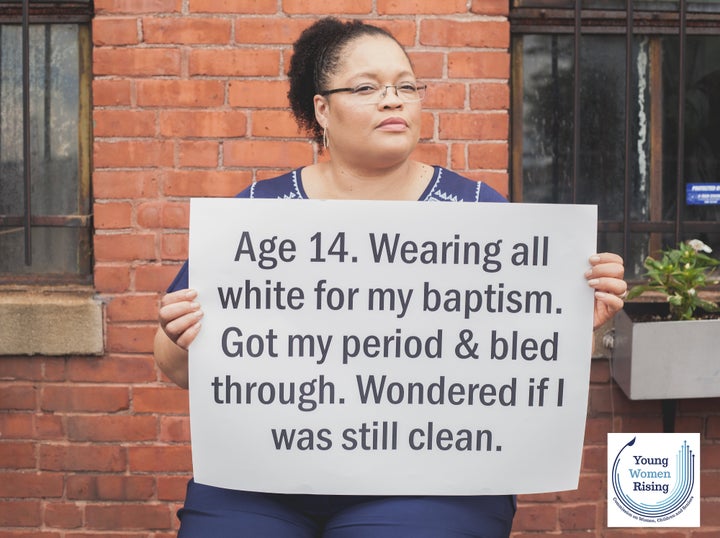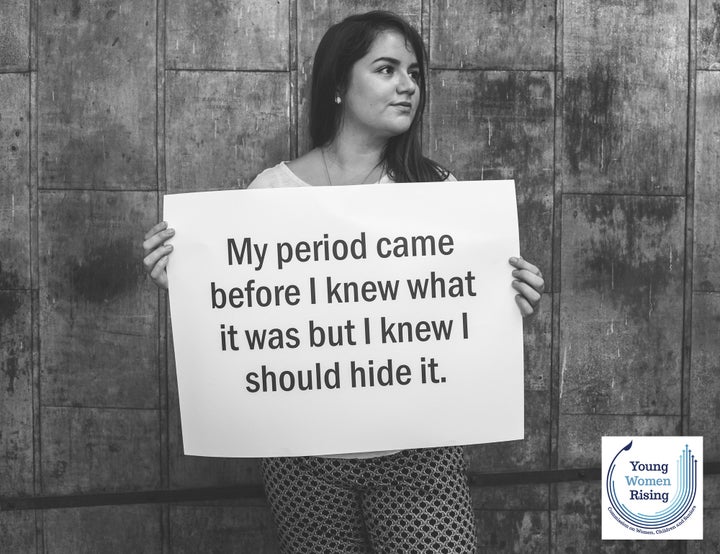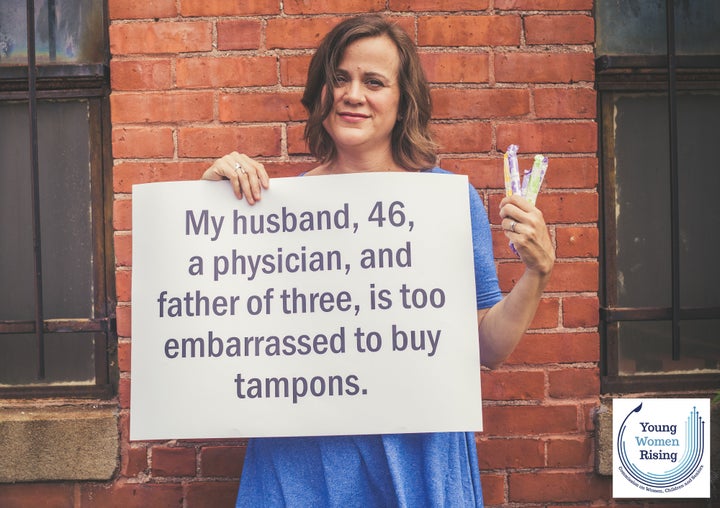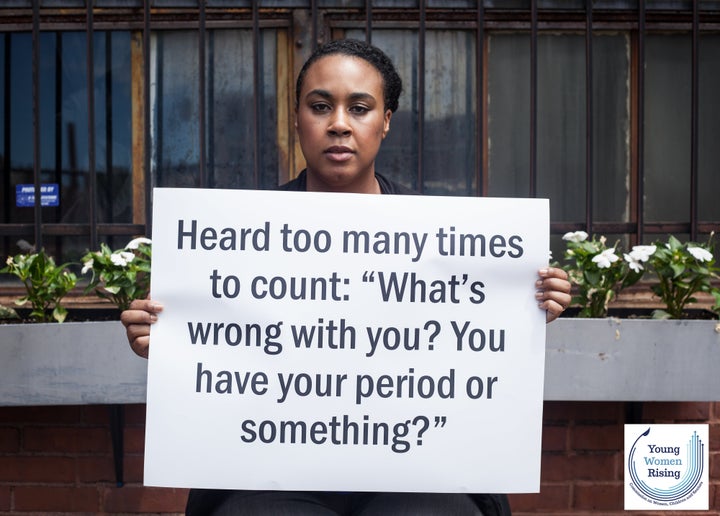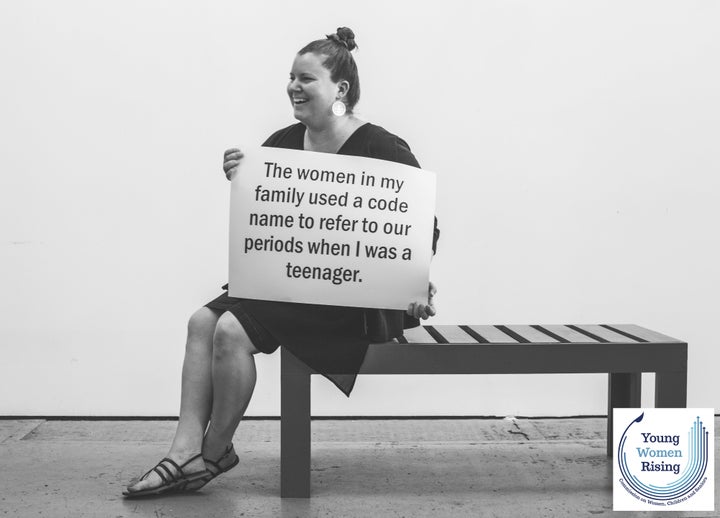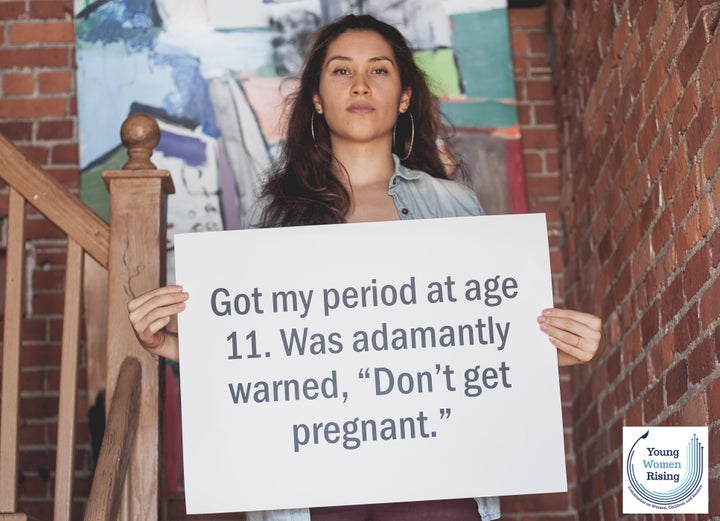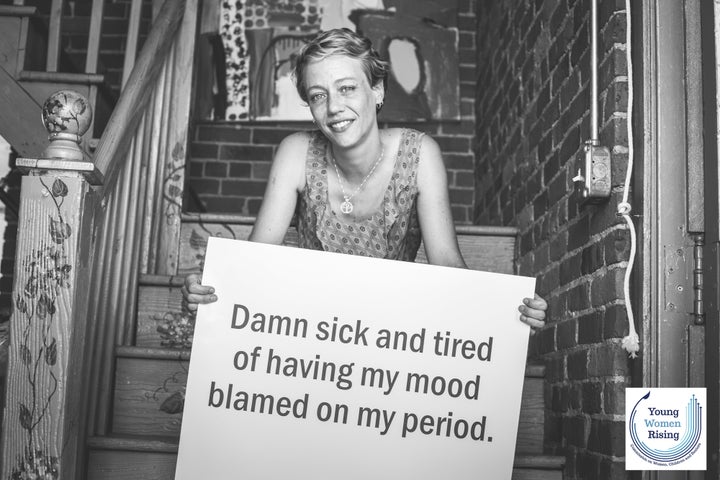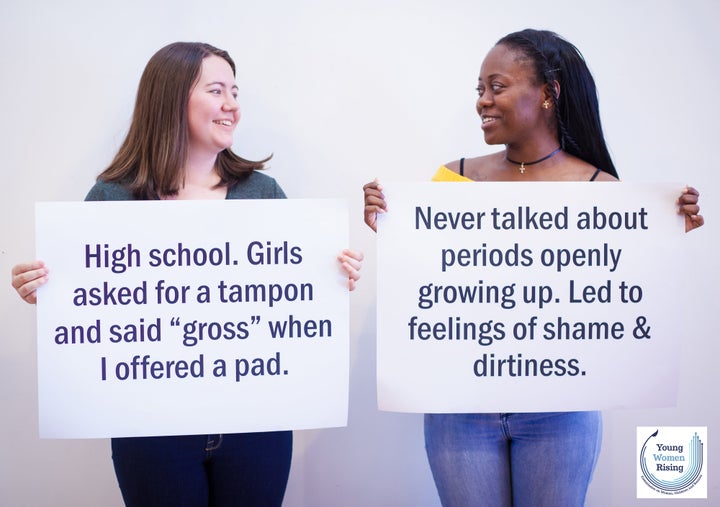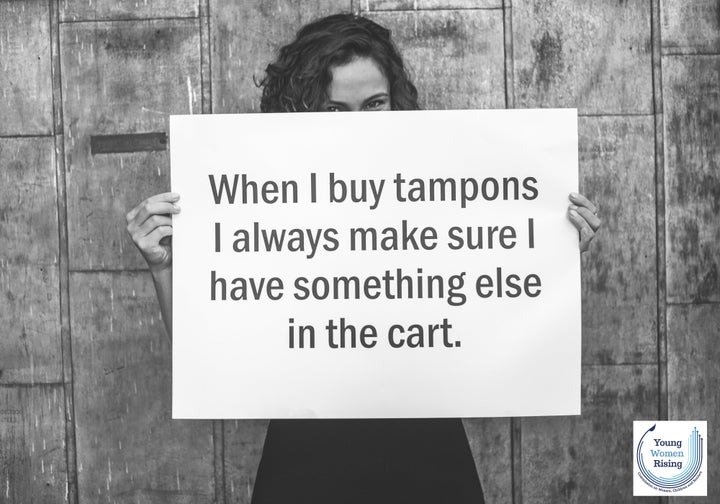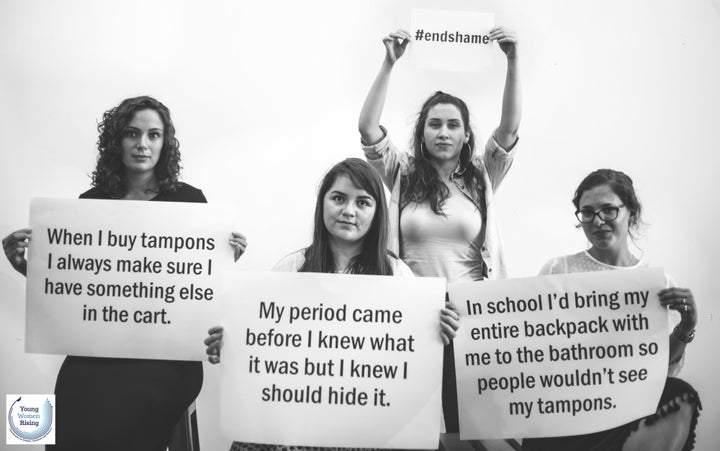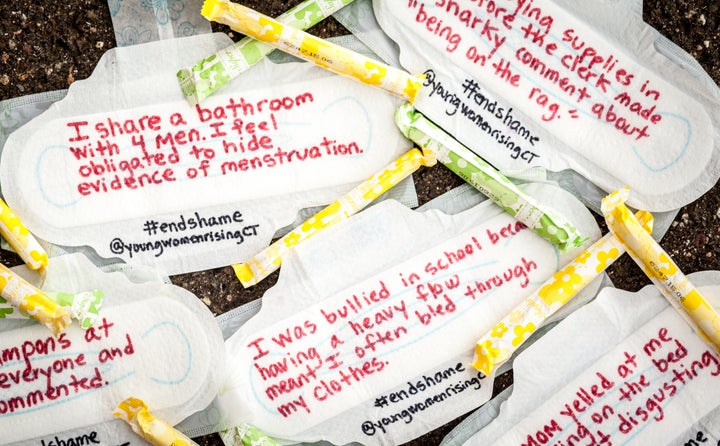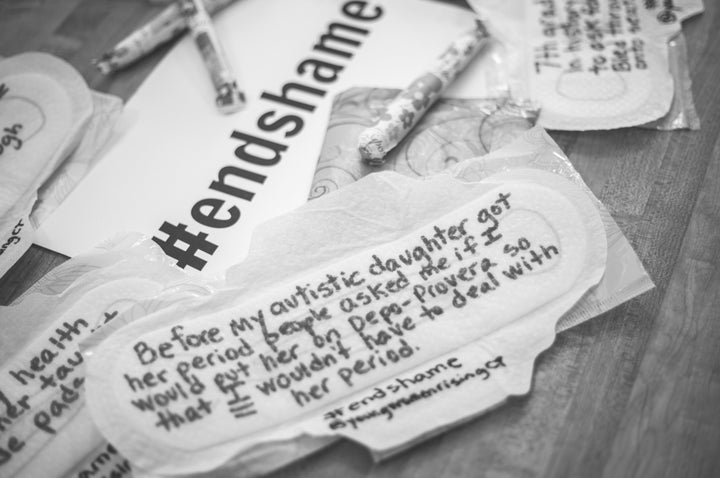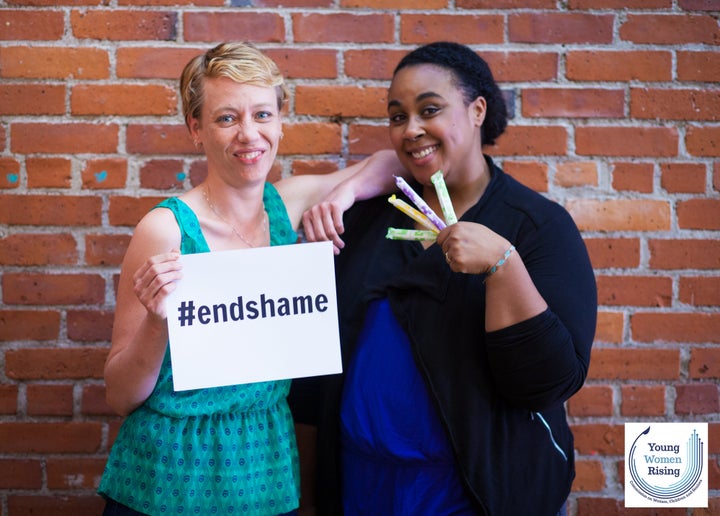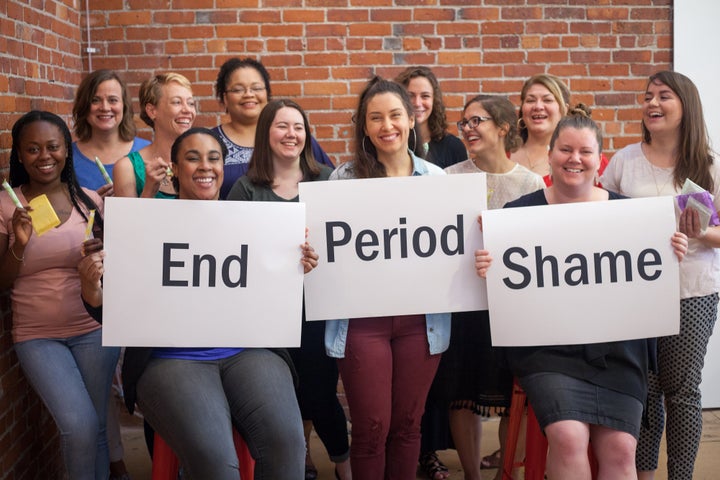 We invite you to join us on August 2nd for a social media day of action to end period shame! Take a selfie while holding your own statement sign about an experience with period shame or, on the flip side, a positive period experience, and share it on your social media accounts. Let's reduce the stigmas surrounding periods by being open and honest about our own experiences. Make sure to hashtag your posts with #endshame and tag us on Facebook: @youngwomenrisingct, Twitter: @ywwrising  and Instagram: @endperiodshame.
The photos above may not be used without permission. Please contact us at Michelle.Noehren@cga.ct.gov for usage rights, interviews and/or questions. To view the original post click here.
Calling all HuffPost superfans!
Sign up for membership to become a founding member and help shape HuffPost's next chapter