We Captured the Magical Chapels and Churches Hidden in the Dolomite Mountains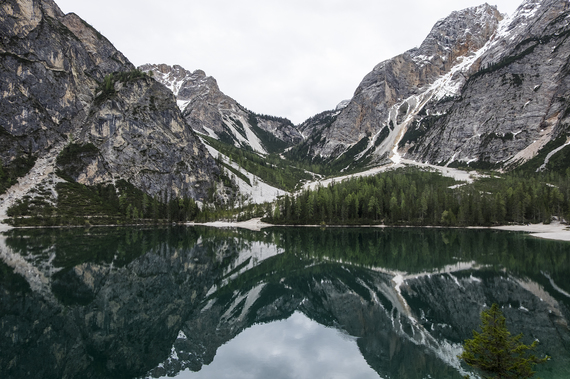 The UNESCO World heritage site of the Dolomite mountain range in Northern Italy is known for its impressive peaks, probably because they are unlike any other peaks in the world. What most people don't know, however, is that scattered among the dramatic landscape of these "Pale Mountains", are some of the most enchanting churches and chapels one can only dream of seeing.
We came specifically to the town of San Candido (only two hours from Venice and Innsbruck by car, and two train station stops from the Austrian border) as we saw a gorgeous photo from one of our favorite Instagram accounts, being taken nearby. It was incredible to see how giant the Dolomites appear in real life, and how the small town is dwarfed by the massive presence of the peaks that surround it. Really quite surreal.
Our three days exploring turned into an adventure, as we searched for and photographed all the majestic churches and chapels that were scattered amongst farms and woodlands. Actually getting to some of them was a challenge, but thats half the fun, right?