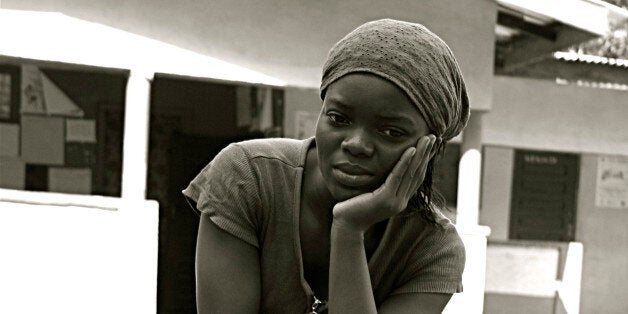 Calling all problem solvers: Mental health services are unrecognized and underutilized in low- and middle-income countries (LMICs). An open innovation challenge seeks to change this.
For a man experiencing depression in Lebanon, the social stigma associated with revealing his illness and seeking a diagnosis might make him unmarriageable. A Liberian woman may discount her symptoms of depression and anxiety because she feels that after 25 years of civil conflict and widespread suffering throughout the country, her feelings are undeserving of specialized mental health treatment. The children of a single mother with postpartum depression in a Rio de Janeiro favela may become malnourished while their mother battles feelings of listlessness, fatigue, and loss of appetite.
These situations are far from rare -- and far from harmless. Around the world, an estimated 1 million lives are lost annually due to suicide stemming from depression.
Although often overlooked when addressing global health priorities, mental disorders pose severe public health and social consequences in LMICs, where nearly three quarters of global cases occur. In LMICs and other low-resource settings, mental disorders are exacerbated by a number of challenges. These include lack of awareness and education, as well as stigma from both the community and individuals.
Among mental health disorders, unipolar depression is one of the most common and debilitating, affecting an estimated 5 percent of the global population, or 350 million people worldwide. Anxiety disorders are diagnosed in nearly half of all clinical depression cases. Depression and anxiety and associated symptoms are often not regarded as legitimate health conditions, as appropriate for medical intervention, or as an acceptable expression of distress. Therefore, despite efforts on the part of governments, health care advocates, and policy makers, a persistent lack of awareness and demand among patients and families for adequate mental health services and underutilization of the services that do exist continue at both the state and local level.
To address this critical gap in the diagnosis and treatment of mental disorders, in partnership with Johnson and Johnson, Scientists Without Borders, a collaborative Web-based community interested in global development issues, is hosting a $10,000 Open Innovation Challenge seeking bold and innovative ideas that have the potential to significantly increase the utilization of available evidence-based services for diagnosis and treatment among individuals aged 15 to 44 with depression and anxiety disorders.
The challenge will run for 31 days, concluding on Oct. 10, 2013, Global Mental Health Day. Solvers are invited to submit their ideas via InnoCentive, which is administering the online portion of the challenge. An independent panel of leading experts will be convened by Scientists Without Borders to select the winning solvers.
The diseases of depression and anxiety are persistent and widespread; those are seeking solutions should be as well. As we approach this year's Global Mental Health Day, we call on all scientists -- whether those with formal training and Ph.D.s or those who simply have an interest in changing the world through the application of evidence-based solutions -- to apply their skills and passions to the problem of better access to mental health services for people in LMICs. The need -- and the stakes -- could not be clearer.
Related
Popular in the Community