Back in 1968, I was fresh out of Barnard College when the New York Public Library hired me to process art catalogues. Photography was on the rise everywhere, but I was told the Library simply did not collect photographs.
Photography seemed misbegotten, a medium disregarded for its very nature: ubiquitous, reproducible, and indeterminate among the worlds of art, documentation, propaganda, and commerce. Issues of class, purpose, aspiration and audience surely all came into play, too.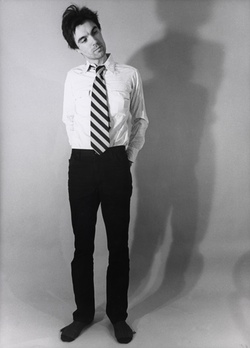 The Library's Print Room, the first in the city open to researchers, had a broad mandate to acquire fine prints and printing specimens, but when the Fifth Avenue building opened in 1911, curator Frank Weitenkampf determined not to collect photographs - lack of space I believe was the explanation.
As a result, they were collected everywhere else in the Library, largely by topic; the Picture Collection came a decade later as an adjunct to the Children's Room, originally as a resource for teachers. There is also a story somewhere involving Alfred Stieglitz's unhappiness that his offer of copies of Camera Work was first directed to the Science & Technology Division.
Then in winter 1975, I saw "The Truthful Lens," an exhibition of photographically illustrated books at the Grolier Club where I noted with some surprise an NYPL credit on several exhibition labels. As if given a green flag, I began my self-assigned pursuit of photographically illustrated books, expecting it to be both productive and fun. Roberta Waddell, an assistant curator in the Print Collection, helped me contact one of the show's organizers, her former colleague Met curator Weston Naef, who graciously shared his card file of citations at his office. Familiar with NYPL's methods, I located a few titles in the catalog that Naef hadn't found. I knew there would be more.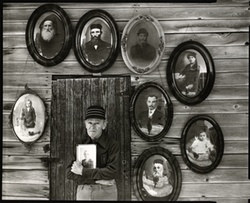 Still working full-time as an art reference librarian, I began obsessively spending my breaks, lunch, and after work hours on the hunt, for--unlike the public--I had stack access. After exhausting Naef's file and the few published bibliographies and dealers' catalogs, I took to exploring the geographical sections of the stacks looking for wrinkled pages and warped bindings, evidence of the pasted-in nature of photographs in 19th-century books and, particularly, albums.
During this time, I had the supportive encouragement of former Art & Architecture chief Joseph Rankin as well as Donald Anderle who then held the position. Colleagues in other departments became interested and brought additional photography holdings to my attention.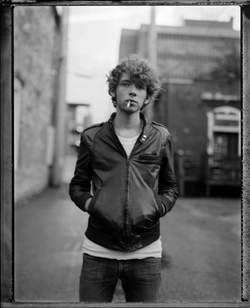 People throughout the Library started to take notice. Assistant editor William Coakley of the Publications Office worked with me to publish my card file contents as a traditional bibliography in the Bulletin, the Library's quarterly journal, in early 1977. I devoted many evenings to typing up the 500-plus entry manuscript, cutting and pasting to accommodate new bibliographic discoveries. I can't imagine doing this work again without a computer to slice and dice data.
At the same time, because of the growing interest in photography, I was invited to curate the Library's first major photography exhibition, based on the bibliography. "Original Sun Pictures" - named after a very early epithet for photographs which required the bright light of the sun to obtain any image at all - was created with content drawn strictly from The New York Public Library. The exhibition received a nice write-up in the Times and there was very good attendance.
When the show came down at the end of July, I arranged to not send the books and albums back to the stacks but rather to keep them in a special area adjacent to the Art & Architecture Division, in what is now the Salomon Room. There was demand from researchers to see these images, and others, so over months, I added more photographic stack materials that seemed vulnerable to vandalism or theft, plus others whose poor structural condition required special handling and oversight when consulted by researchers. And that's how a "special collection" was born.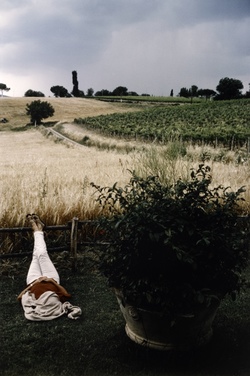 I was encouraged to find funding and help for the project, and through Andrew Heiskell of Time Inc. who was later NYPL chairman, LIFE magazine picture editor/archivist Doris O'Neil became involved and helped corroborate the importance of the Library's photographic holdings. Time Inc.'s renowned 24-hour lab contributed downtime to make copy prints of important holdings.
When a new Research Libraries director, David H. Stam, arrived in 1978, I told him of NYPL's rich but unwrangled photography holdings, and he invited Alan Fern, head of Prints & Photographs at the Library of Congress, to assess the Library's photographic holdings from a sampling I presented. His enthusiastic report helped secure funding, including Federal and private money from donor and trustees Phyllis Gordan, Sandra Payson and Bradford Warner. All together, the monies raised bought equipment and supported fulltime positions for more than two years: one cataloger, the now-retired Sharon Frost, former collections assistant Alejandro Olivera and me.
And that's how the photography collection came to be. Today, that collection includes half a million photos by more than 6,000 artists, from William Henry Fox Talbot and Alice Austen Diane Arbus and William Wegman.
Now, with the collection under the watchful eye of my successor Stephen Pinson, I'm thrilled to see the new exhibition, "Recollection: 30 Years of Photography At The New York Public Library." Most of the images are posted on the digital companion to the exhibition, at exhibitions.nypl.org/recollection.
There's much to be learned from the story of The New York Public Library's photography collection. Its emergence says so much about the modern history of photography itself - and of our changing attitudes toward the medium as a means of communication and of expression.
Article Images (from top to bottom)

James De Sana. "David Byrne." Gelatin silver print, ca. 1980. NYPL, Wallach Division, Photography Collection. © James De Sana.

Penny Diane Wolin. "That's His Mother, He Never Married;" from the series The Jews of Wyoming. Gelatin silver print, 1985. NYPL, Wallach Division, Photography Collection. © Penny Diane Wolin.

Robin Bowman. "Patrick Roberts, Age 19, Lawrence, Kansas. Shot on July 2, 2004 in Lawrence, KS." Selenium-toned gelatin silver print, 2004. NYPL, Wallach Division, Photography Collection. © Robin Bowman; from her book It's Complicated: The American Teenager.

Joel Meyerowitz. "Sleeping Woman"; from the portfolio Toscana. Chromogenic print, 1996. NYPL, Wallach Division, Photography Collection. © Joel Meyerowitz; courtesy of the artist and the Edwynn Houk Gallery, New York.

Related
Popular in the Community