"DON'T PICK UP THAT BOTTLE. DON'T EVEN TOUCH IT," said our guide, Abhay. He was taking us through the Dharavi slum of Mumbai, and Sam had dropped his water bottle.
Touring poverty has its obvious ethical questions. We felt a little less self-conscious about it because our hotel had set us up with a company that only employs university students who currently live in Dharavi.
"We all live here by choice. It is not like Slumdog Millionaire. They made it seem much worse," said Abhay. "These aren't unhappy people. I live here. My father is a tailor here. We produce about a billion dollars of the GNP through many businesses; leather refineries, recycling, crafts. We are proud."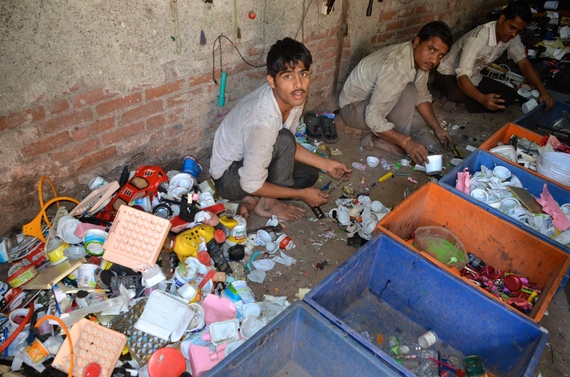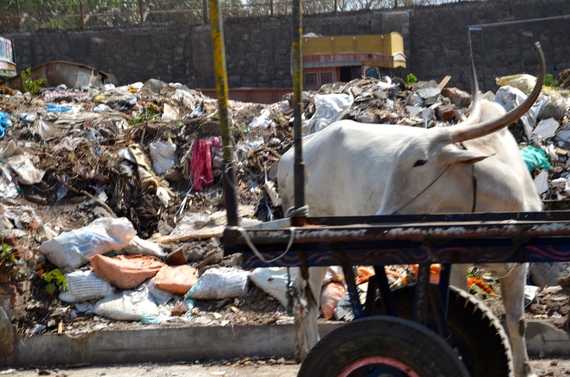 We were asked not to take photos in the residential areas. We walked down narrow dirt alleys, bent over to not get tangled in the low hanging wires. Inside dark rooms, families of five or more lived in 100 square feet, sharing a public bathroom.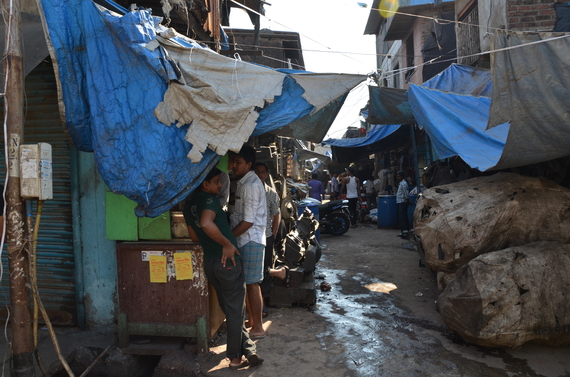 Is this ethical tourism? I don't know. I only know what our various guides tell us. It's a tiny view from a handful of pretty highly educated and progressive people usually, but is it ethical or am I getting a true picture of the life in the places I visit?
I'm getting a view, an opinion, a slice of the pie. That's all.