For Sam and me, Kerala is the jewel in India's crown: quiet, relatively clean, filled with color and contrast. It is thought that apostle Thomas arrived in Kerala and founded seven churches around 53 AD. Because of that and the Portuguese spice trading, the state is about 19% Christian. Jews arrived either during the Roman era or at the time of the destruction of the Second Temple in 70 AD. As a result Kerala is the most religiously diverse state in India. It also has the highest literacy rate, the lowest population growth, and the longest life expectancy. and the lowest homicide rate.
The communist party is strong.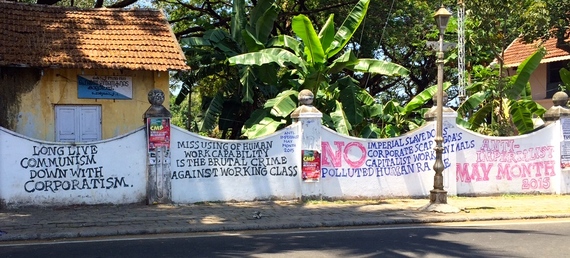 And the Backwaters and boat rides spectacular.