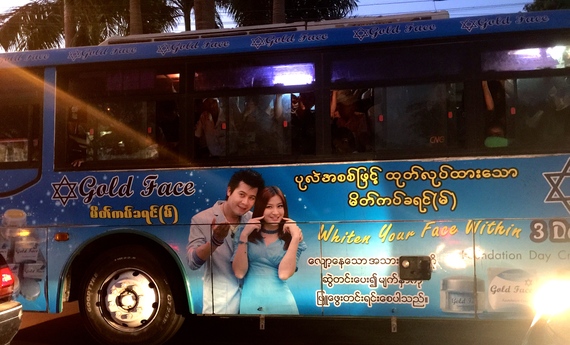 Advertisements for skin lightening products abound.
But it's the pulverized bark from a mature Thanaka tree that is the preferred product and cuttings are sold everywhere.
Thought to be a good cure for acne as well as an effective sunscreen, women and girls (and to some extent boys) have applied it to their faces for over 2000 years.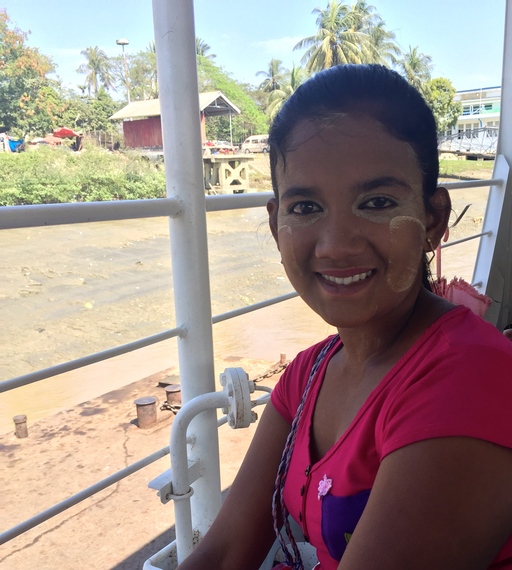 Along with the ubiquitous umbrellas and traditional skirt-like Longyi, it gives an exotic graceful look to the Burmese.