We took the metro to the center of town, intending to walk to the Selarón's Staircase, some 250 steps of the Convent of Santa Teresa covered in tiles and mirrors. (To some, the steps were made even more famous by Snoop Dogg's song "Beautiful" which was filmed there.)
We were lost. Every hotel, every restaurant, every shop, every person in Brazil tells you about the high crime rate and warns you agains carrying flashy electronic equipment. I was looking at Google maps with my new Iphone 6X right in front of me close to my body. A handsome thirty-something man came over to me.
"A senior should not carry have a cell phone out. This is a dangerous neighborhood."
It put me in a very, very bad mood. We found the steps.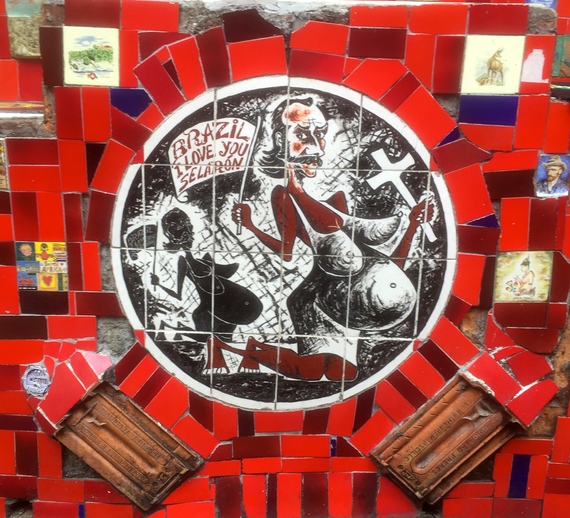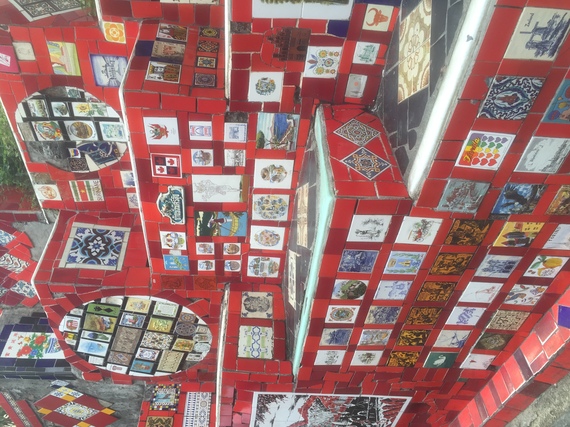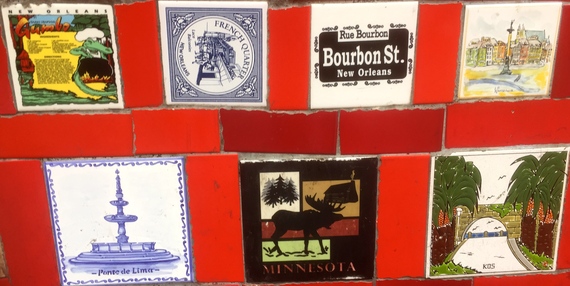 And later in spite of the remarkable Copa Cabana beach sand sculptures: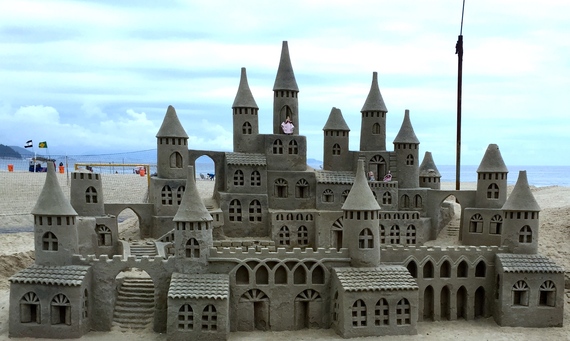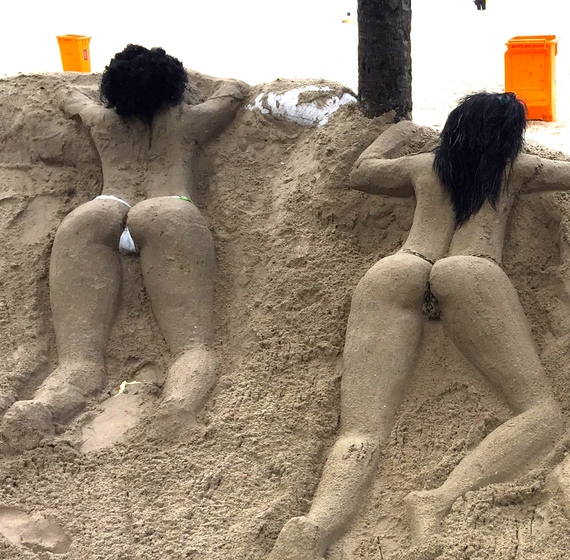 "What's wrong with you?" Sam asked.
"He called me a senior," I said. "I mean I know I am a senior, but he didn't have to call me one."
"Oh for God's sake," Sam said. "He didn't call you a senior, he called you a señora."