Pick any New York City parkway, parking lot, turnpike or thoroughfare. There's always a wannabe race car driver weaving and winding their way to traffic court, only to help fund the very roads they day dream on.
Rarely, if ever, do we come to an intersection with a real world NASCAR driver, who studies at Fordham University and opts for the B or D line over burning rubber around Rose Hill in the Bronx.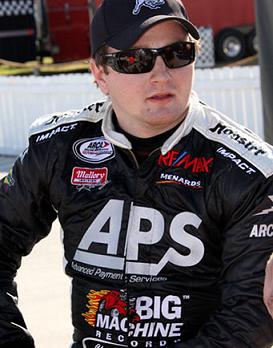 Grandson of Drs. Joe and Rose Mattioli, owners of NASCAR Sprint Cup venue, Pocono Raceway, Chase Mattioli studies Business Administration on weekdays and mostly oval race tracks on weekends.
If you thought CEOs had to make quick decisions under pressure, you haven't tried NASCAR driving. I recently had the chance to catch up (via email, of course) with Chase. Here's how my conversation turned out with the 20-year old sophomore.
PRC: Are you really the only race car diver who lives in New York City? If so, what kind of reactions do you get when telling people that?
Chase Mattioli: I haven't met or heard of any others, so it's unique. There's no special treatment, nor does anyone think it's "very cool." If anything, most people find it interesting in a weird way. The sport is so foreign to the majority of the local population that they don't know how to react when they meet me, or when I tell them what I do.
It's also nice to have a place where I don't have to worry about being a driver, either. I'm treated like everyone else here, and it's a nice place to relax away from the stressful life at the track.
PRC: There are a few other drivers attempting to mix school and driving, but they go to school in areas that are more NASCAR-friendly. Did you consider other schools? And why Fordham?
Chase Mattioli: My education background has always been in a religious setting, going to Catholic elementary school and then continuing at a Jesuit prep school. Having grown up with these influences and learning the teachings of the Jesuits (i.e. public service and respect for knowledge), I knew I wanted to be in a similar environment for college.
I applied to 5 schools: St. Joseph's, Vanderbilt, Georgetown, University of North Carolina at Chapel Hill and Fordham. When decision time came, I had to consider my family, who live just an hour-and-a-half from NYC. I'm very satisfied with Fordham in that they provide me with an education, and the city gives me a setting where I have the world's resources at my fingertips.
PRC: You have been driving since you were seven. What is the worst accident you have been in?
Chase Mattioli: Thankfully, accidents have never really been bad for me, at least in the sense that I have never been hurt racing. It's an occupational hazard, and if you don't do it every once in awhile, you're probably not trying.
But to answer your question, the accident that hurt most happened at the ARCA race at Pocono last June. Pocono is my home. I learned everything I know there, and even grew up racing at the Quarter Midget Track right outside turn three. During that race, I had to start in the back, since qualifiers were rained out. I started 41st, but my car was a rocket ship, and I was in 20th after turn 1.
As I was entering turn 2, two cars got tangled and completely blocked the track. I had nowhere to go and piled into them, watching my hopes smolder away like the rubber on my tires. That one hurt emotionally more than anything.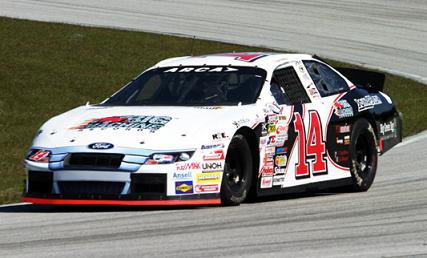 PRC: One of the things people may not understand is how you are trying to be a student-athlete, just like a basketball or tennis player. Does the fact that you are not in an NCAA-established sport present problems with things like classes and scheduling?
Chase Mattioli: It's been quite a challenge. This past weekend, for example, I got out of my car after a race and then drove 12 hours back to NYC to arrive at 8 AM, only to be in class at 8:30 AM.
I can't complain, and I can't expect a school to change its whole sports program around me. But I hope that what I'm doing can lay a foundation so that future drivers might be more encouraged to get an education.
PRC: Who are some of the drivers you model yourself after and have any given you advice?
Chase Mattioli: The guys at Stewart-Hass, Tony Stewart and Ryan Newman, have always been an inspiration. Tony is a great driver and even better person. There's only one Tony and every time you see the guy, he's a consistent driver and a consistent person.
Ryan is also one of my idols, as he basically lead the way for what I'm doing, graduating from Purdue.
PRC: You are part of a family that really has helped build NASCAR into what it is today. What is it like carrying the Mattioli name?
Chase Mattioli: I feel a lot more emphasis is put on this than it should be. There is no pressure to live up to my family name, rather there is a ton of support. My family is probably my greatest asset, not because of the name they share with me, but because they've always supported me to pursue my passions.
PRC: What are the advantages to being a driver who lives in the city?
Chase Mattioli: It's like being a superhero with a secret identity. In NYC, I'm just a face in the crowd of other faces. I'm not a driver, or a grandson of a NASCAR patriarch. I'm just Chase. Driving in circles all the time, it's easy to lose one's self. NYC reminds me who I am, just a kid with a great opportunity.
PRC: What kind of car do you drive, and do you race it around the streets of the Bronx?
Chase Mattioli: I don't have a car; there's no need in a city where everything's two-dollars and twenty-five cents away via train.
PRC: What would you tell people who are not NASCAR savvy about what the sport is like?
Chase Mattioli: For people who don't get NASCAR, just think of golf at 200mph. It's a mental sport that requires focus and great communication skills. It's not as physical as football or baseball, yet it's amazing to see how fast a person's mind can move under such stress. And you have to see it live to appreciate it; TV does not do it justice.
PRC: So few have taken the path you are choosing...why do you think it can work?
Chase Mattioli: I don't know if it's going to work, but for me it doesn't have to. Racing is a pipe dream, but it's not my whole life. College will allow me to have a life after racing, and perhaps allow me to give back to a world that has given me so much.
PRC: What has been your biggest success on the track and your biggest success in school thus far?
Chase Mattioli: Right now I'm just earning my stripes on the track, so my greatest success is not letting "the grind" wear me down. I guess the same can be said about school.
PRC: What advice do you have for others who may want to follow the path you are taking professionally?
Chase Mattioli: You have to want to do it. If you don't have the desire to do the work, and the will to try and accomplish something great, then it's very easy to get crushed by the weight of books and burnt rubber.

REAL LIFE. REAL NEWS. REAL VOICES.
Help us tell more of the stories that matter from voices that too often remain unheard.