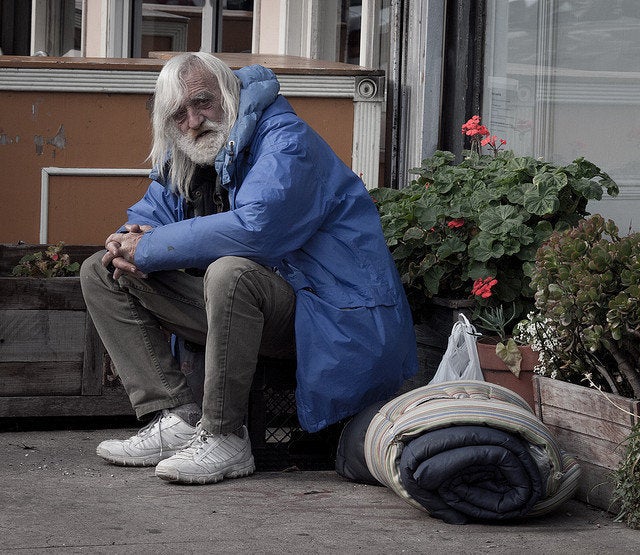 San Diego counts itself among the many communities around the country involved in a campaign to provide 100,000 chronically homeless people with a place to live by July 2013.
The campaign, called 100,000 Homes, was recently launched by Common Ground, an organization started in 1990 in New York City whose goal is to end homelessness.
The target of the 100,000 Homes campaign is the chronically homeless -- those who have been without a place to live for more than a year -- who often need medical care as well as housing. They've fallen into a vicious circle of homelessness. The longer they're on the street, the more difficult it is for them to find a permanent home.
The campaign promotes a community-based approach, calling for local members to build their own team to join the nationwide effort. Over 70 communities across the country have shown their support so far, and that number is still growing.
In San Diego, those in charge of the campaign say this is different than previous homeless initiatives. "We're not operating in silos anymore," Robin Munro of the Downtown San Diego Partnership told NPR. This is the largest campaign to date, including police, lawmakers, hospitals, businesses and the U.S. Department of Veterans Affairs.
Related
Popular in the Community