It's been a little over a month since the Charleston, South Carolina shooting has taken place. Those who had died sacrificed their lives, and God needed 9 angels to watch over Heaven. I want to list the victims' names because too often, we see the killer's name making headline news.
9 Angels
1. Pastor Clementa C. Pinckney (41)
2. Depayne Middleton-Doctor (49)
3. Sharonda Coleman-Singleton (45)
4. Susie Jackson (87)
5. Tywanza Sanders (26)
6. Myra Thompson (59)
7. Ethel Lee Lance (70)
8. Cynthia Marie Graham Hurd (54)
9. Daniel Simmons (74)
This is about them and their sacrifices. Why should we remember the name of a killer and not those who lost their lives? We must always remember them. Their blood, and millions of others, are on the Confederate flag that has finally been removed from South Carolina Capitol.
Here is a poem I wrote and would like to share and dedicate to the victims of this tragedy and their families:
"9 Angels"
On a bleak evening in June, a mass shooting took place,
for no other reason than the churchgoers' race.
God must have needed 9 angels at the time.
The attack is being treated as a terrorist hate crime.
To slaughter and kill based on the color of one's skin,
makes you question the times we're living in.
Through slavery and through the civil rights,
this church has been through dark days and long nights.
But on that day, from ages twenty-six to eighty-seven,
God called home 9 angels to be with Him in heaven.
Church Emanuel means "God is with us".
In God is whom we put our faith and trust.
The shooter was filled with racism, ignorance and hate.
The worshipers' love of God made him more irate.
9 people died for no other reason than being black,
In your own country, you're under attack.
God needed 9 angels to call home through his gate.
He knows everything, and not a moment too late.
The victims are all gone too soon, and although slain,
Not one of those who died, have died in vain.
Written By Brittney M. Grimes
Copywrite June 2015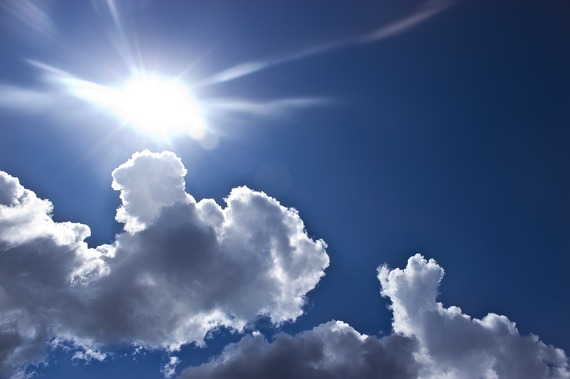 Calling all HuffPost superfans!
Sign up for membership to become a founding member and help shape HuffPost's next chapter