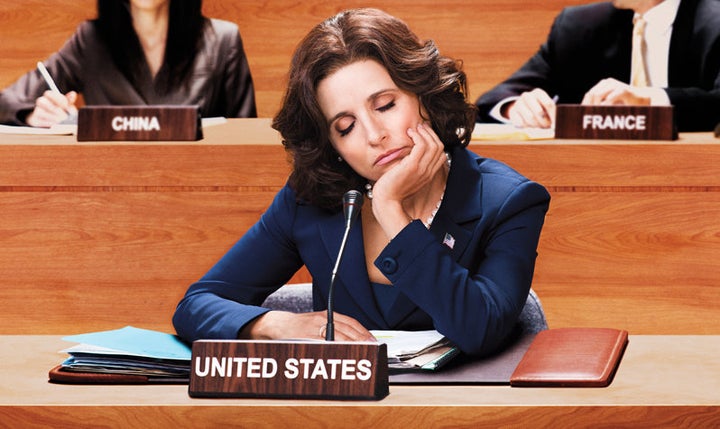 "There is continuity and there is change."
"As you go from one Liberal prime minister to another, you have continuity and you have change and there has been a lot of change."
"The bottom line is there is continuity and there is change."
Turnbull's use of "continuity and change" was an apparent attempt to distance himself from the policies of former Australian Prime Minister Tony Abbott. The problem is that it's really, really close to the phrase "continuity with change" used throughout Season 4 of the show "Veep," during Julia Louis-Dreyfus' character Selina Meyer's campaign for U.S. President.
"Veep," of course, makes a caricature of the U.S. political system with Louis-Dreyfus starring as an ambitious politician surrounded by a bumbling staff of alternately childish, mediocre and self-centered politicos.
As Simon Blackwell, "Veep" executive producer, explained on Twitter and to The Guardian Australia, writers invented the slogan as a "meaningless" way "to say absolutely nothing."
In fact, it probably says a lot about Australian Prime Minister Malcolm Turnbull.
"Veep" returns to HBO on April 24 at 10:30 p.m. EST.