Surprising fans, Netflix announced in June it would not be renewing "Sense8" for a third season.
Now, a very unlikely platform has offered to pick up the slack: xHamster, a porn site. The company's vice president, Alex Hawkins, posted an open letter this week to the series' co-creators, Lana and Lilly Wachowski, explaining its dead-serious offer to produce "Sense8."
"We know it's unconventional, but we want to bring it back," Hawkins wrote. "We're not talking about a parody, or something less than, but an actual revival of the series."
In the brave new world of streaming platforms, which is getting rather crowded lately, it's not inconceivable that xHamster might host the series. Hawkins argued that his site is heavily trafficked and therefore has the revenue to back up production. But it also has "the disposition," he wrote, to take on the series known for tackling "non-normative sexuality."
"In addition to allowing billions of users to connect with individual articulations of gender and sexuality, we continue to use our audience to speak up against repressive anti-LGBTQ laws in the U.S. and abroad," he wrote.
The series, which follows a group of eight psychically linked people from around the world who are being hunted by a shadowy research group, has been praised for its depictions of LGBTQ characters. The Wachowskis, who are transgender, took home a GLAAD Media Award in 2016 for Outstanding Drama Series.
HuffPost has reached out to reps for the Wachowskis. You can read the full letter below: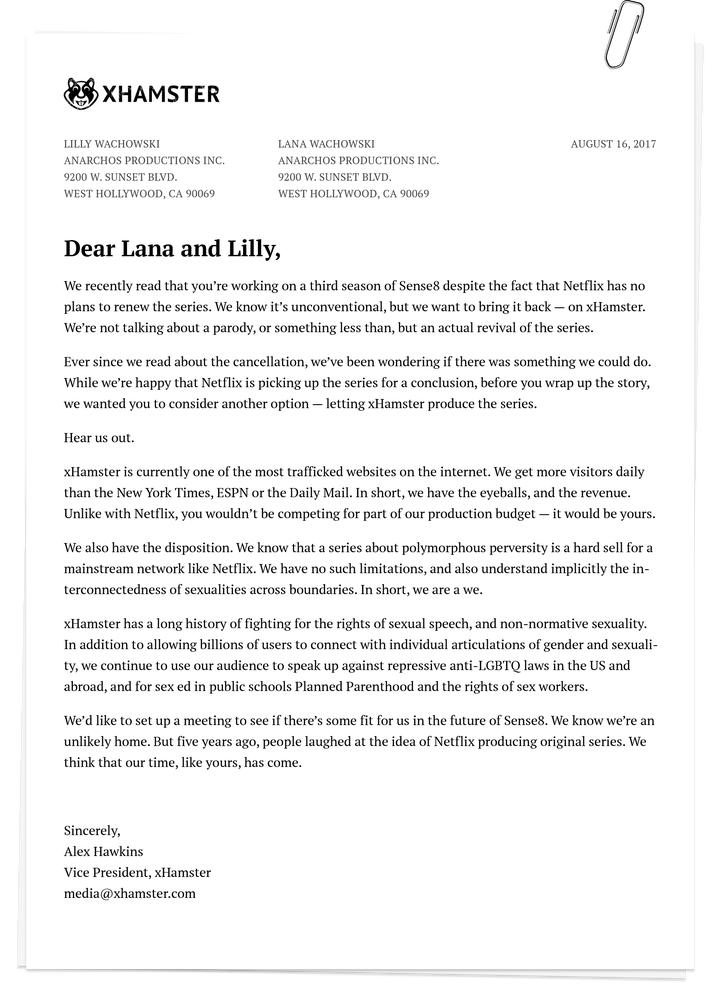 Before You Go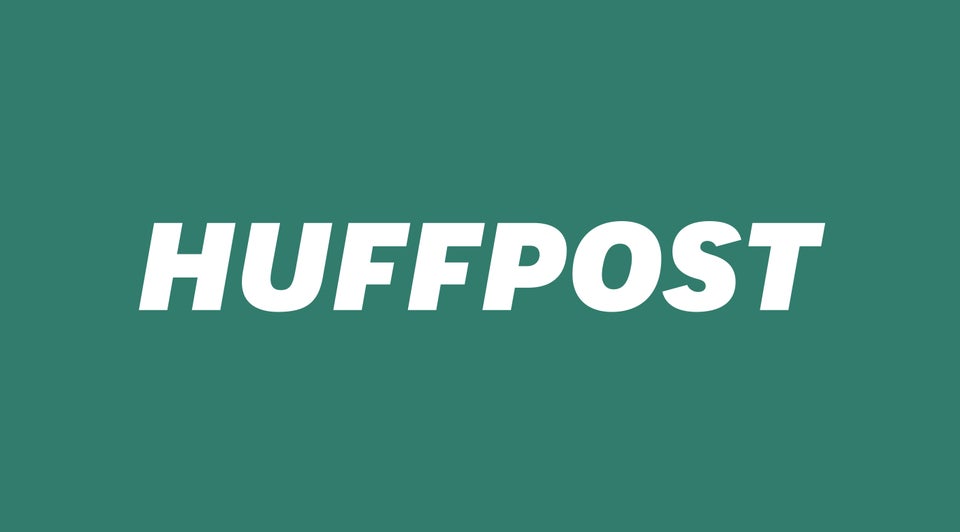 5 Netflix Releases Featuring Black Stars To Watch This August
Popular in the Community