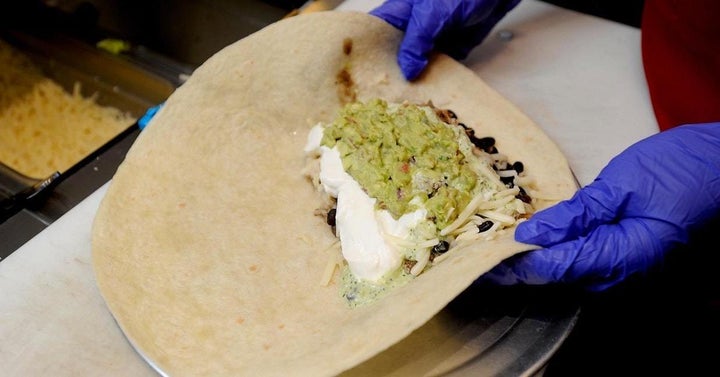 If you thought the conversation about cultural appropriation in food was over after you were told how to correctly eat a bowl of pho, just look to the owners of the now-shuttered Kooks Burritos in Portland, Oregon.
The food cart, started by Liz Connelly and Kali Wilgus, was featured last week in Portland-based magazine Willamette Week, in which the two owners share the story behind developing the food cart's popular tortillas.
"I picked the brains of every tortilla lady there in the worst broken Spanish ever," Connelly tells Willamette about a trip the pair took to Puerto Nuevo, Mexico. "They wouldn't tell us too much about technique, but we were peeking into the windows of every kitchen . . .
"The day after we returned, I hit the Mexican market and bought ingredients and started testing it out. Every day, I started making tortillas before and after work, trying to figure out the process, timing, refrigeration and how all of that works."
Not everyone was impressed by the duo's methods in learning how to make the perfect tortilla. Commentators have been quick to accuse the two women's snooping as essentially intellectual property theft; the backlash has been so overwhelming that Kooks Burritos is now closed, and its online presence erased.
Predictably, the article itself has attracted a wide mix of discussion. "So let's recap the story thus far: These two white women went to Mexico, ate tacos, and then decided they would just take what the locals clearly didn't want to give them," the Portland Mercury writes.
Some commenters have come to Kooks' defense, asking, "Let me get this straight. Are you all suggesting that Andy Ricker close Pok Pok?" Another person writes, "The restaurant industry would not exist if they [chefs] could only serve ideas they came up with themselves."
This isn't the first in Portland's string of accusations of cultural appropriation in its restaurant industry. In response to the Willamettefeature, an anonymous author published a list of all of the "white-owned appropriative restaurants" in the city, urging customers to stay away.
Support HuffPost
The Stakes Have Never Been Higher
Related
Popular in the Community