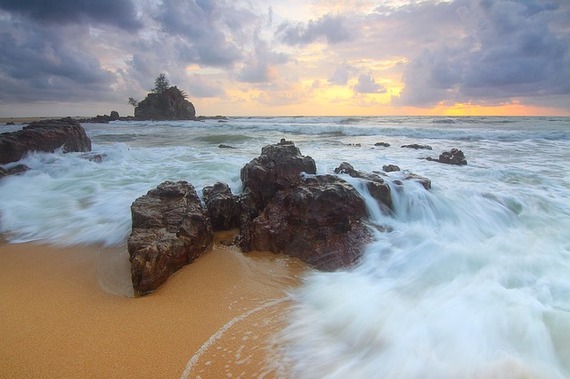 Photo by Pok_Rie via Pixabay
Many of us are stressed, disappointed or frightened by a Donald Trump win. But let's look at what connects us to Trump supporters: We too are fed up with politics as usual in the nation. Though we may be concerned about the racist and sexist attitudes he exhibits, though we may be horrified by his lack of depth and flippant talk, though we may be anxious about his regressive tax proposals, not all of his supporters mirror those qualities and beliefs. Many are like us and are just tired of a corrupt political system where they feel left out.
Those who opposed Trump need to stay calm and centered. And we need to seize the opportunity to promote positive change in our nation. We at TheInnerRevolution.Org are challenging Trump to live up to his populist message and confront the powers-that-be for the good of all of us, including all genders, races and religions. And we need to reach out to support one another so that we can focus on uniting with everyone to co-create a movement that will count.
Friends, we realize that sometimes the waves of change are frightening, and sometimes they turn against us. But we are praying, praying that those of us who did not support Trump can connect to the hearts of those who did. And we are praying that underneath what seems like a tide of racism and sexism, we are actually seeing glimpses of a tide of protest and empowerment for ordinary people who may need to feel that someone cares about them, too. And so, let us take heart and find a way to connect to all Americans who know instinctively that what we need is an Inner Revolution of love, compassion and accountability.
REAL LIFE. REAL NEWS. REAL VOICES.
Help us tell more of the stories that matter from voices that too often remain unheard.