Environmental organizations should launch a national campaign that reaches out to all Americans, across all social, economic, political and geographic borders, environmentalists or not — and offer a $1 full membership to anyone willing to join. This is the inclusive, populist principle upon which American environmentalism was founded almost five decades ago, and a path forward during the difficult years ahead.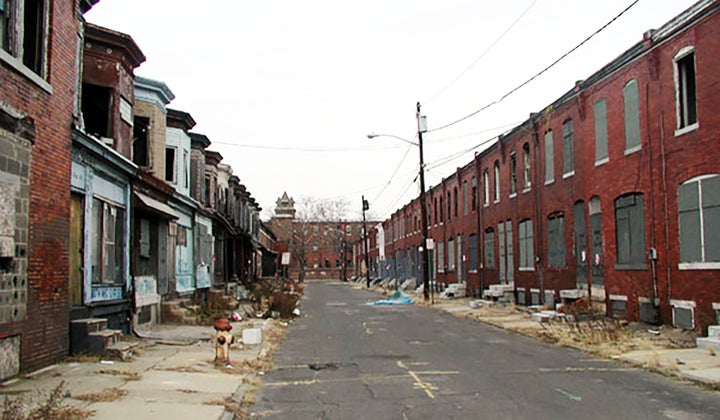 The 2016 presidential election drips with the sweat of political cynicism. Campaigns put aside the majority of the voting populace and narrowed their sights, and money, on ten states that would assure an Electoral College victory. Although Donald Trump won the electoral race, Hillary Clinton now leads the popular vote by more than 2.2 million and climbing. Of greater significance, 100 million eligible voters, 43%, did not even vote. Follow the math and some 70% of eligible voters were not willing to support one or the other of the two main candidates. Though many political observers expected a record turnout, a lower percentage of voters participated this year than in either of the two previous presidential races.
As is usual, boundaries were carefully drawn around selected populations identified by Big Data. Television ad buys, social media messaging, videos and endorsements were designed accordingly. National non-profit organizations use much the same demographic approach – drill down to that segment of likely public support and mine the vein. It is a proven method that produces members and donations. But, like the presidential race, it discounts the nation at-large — a strategy environmental groups can no longer afford, given what lies ahead.
Hillary Clinton and Donald Trump anticipated the same election outcome, and both were surprised by Mr. Trump's victory, as were the pundits, pollsters, analysts, media, and even unions, no strangers to the hard work of getting out the vote. In the course of the campaign, Mr. Trump's supporters were foolishly demeaned as hate mongers, uneducated and anti-environmental. Now the stereotypes are crumbling, and for good reason. A campaign season obsessed with the middle class largely ignored the poor and the struggling. The Rust Belt, the South, and rural America are credited with giving Mr. Trump the win, and Secretary Clinton has been criticized for ignoring that slice of the nation, in favor of the narrow demographic she believed would eke out her victory. The environmental movement can take a lesson from her mistakes — and from sober reflection about a forgotten America and the founding principles of American environmentalism.
There is a common theme in the political post-mortems: the election did not address "all of America" — a phrase that should ring in the memories of those familiar with the nation's environmental roots. In a speech steeped in the tradition of the late Reverend Martin Luther King, Jr. and a nation riven by the War in Vietnam, Earth Day founder U.S. Senator Gaylord Nelson addressed a standing room crowd in Denver, Colorado, on the first Earth Day, April 22, 1970:
"Environment is all of America and its problems. It is rats in the ghetto. It is a hungry child in a land of affluence. It is housing that is not worthy of the name; neighborhoods not fit to inhabit.
. . . Earth Day can — and it must — lend a new urgency and a new support to solving the problems that still threaten to tear the fabric of this society — the problems of race, of war, of poverty, of modern day institutions.
. . . Our goal is not just an environment of clean air and water and scenic beauty. The objective is an environment of decency, quality and mutual respect for all other human beings and all other living creatures."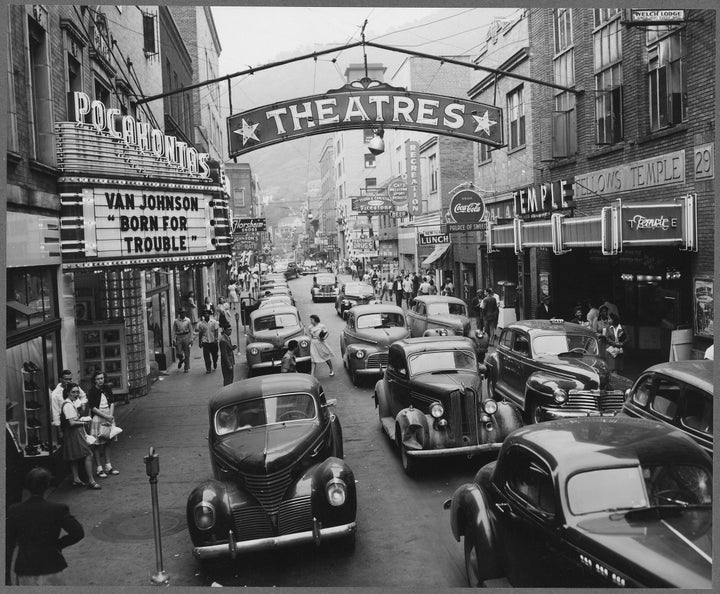 We are closing-in on five decades since Nelson's speech, and approximately 43.1 million people in the U.S. still live in poverty. 42.2 million live in food insecure households. 7.8 million are officially unemployed, with the real number reaching 9 million, according to some experts. On any given night, more than 500,000 people may be homeless, and advocates say greater than 3 million people experience homelessness at some time during the year; more than half are children. Minority Americans are of course disproportionately represented in all these grim data. Sometimes the numbers crash together in a downwardly spiraling community, such as McDowell County, West Virginia, the heart of coal country and therefore a flash point in the climate debate. There the population has plummeted from 100,000 to 19,000, local stores are shuttered, unemployment is twice the national average and poverty is at 35%. Or Camden, New Jersey, where the poverty rate is 39%, per capita income is less than $14,000 and 8% of the population has a college degree. 82% of its residents are from minority populations. Four years ago, 20 million eligible voters earning less than $20,000 did not vote for president, a number that likely rose in 2016.
President-elect Trump's upset victory should prompt soul-searching within the environmental movement. It has at The New York Times, where Public Editor Liz Spayd was unsparing. In her column, "Want to Know What America's Thinking? Try Asking," she wrote, "As The Times begins a period of self-reflection, I hope its editors will think hard about the half of America the paper too seldom covers." Margaret Sullivan, media critic for The Washington Post, wrote, "Although we touched down in the big red states for a few days, or interviewed some coal miners or unemployed autoworkers in the Rust Belt, we didn't take them seriously. Or not seriously enough."
A modern presidential campaign is about analytics and demographics, and the doggedly cynical pursuit of 270 Electoral College votes. But environmental organizations are not burdened by such strictures. They needn't favor certain constituencies over others. They do no have to ignore the majority of Americans in order to build a successful campaign. Nor should they — the environmental issues before the nation affect "all of America." Here are three of many examples: children in crowded urban neighborhoods are more likely to die from asthma; 19.5 million Americans are made ill by drinking water yearly; 4.5% of U.S. deaths are attributable to poverty. Add in climate change, a proliferation of substandard water bodies, unremediated toxic sites, threatened public lands, and disproportionate environmental degradation in poor communities.
As national organizations fight vigorously to hold the line on these issues and more, the human species should be their priority. They should launch a joint campaign that reaches out to all of America, across all social, political, economic and geographic borders, environmentalists or not. They should together build a movement based on all ages, races, ethnicities and classes, and all the disempowered who believe that casting a vote will make no difference in their lives — and offer a $1 membership to anyone willing to join. This is not a ploy to multiply support, nor is it a pitch for a new brand of environmentalism. Rather, it is a revival of the inclusive, populist principle upon which contemporary environmentalism was founded almost fifty years ago, and the best path to an American environmental movement that can succeed in the hard years ahead.
Portions of this article first appeared on EarthDesk, the online journal of Dyson College Institute for Sustainability and the Environment at Pace University.
Calling all HuffPost superfans!
Sign up for membership to become a founding member and help shape HuffPost's next chapter
BEFORE YOU GO