Australia's largest city is also the jumping off point from exploring Australia, and the city with the most inbound flights from North America. Here are some essential tips to plan and enjoy your visit.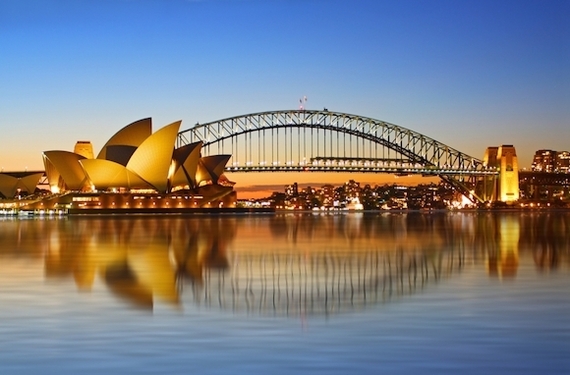 Airfare tips

October to March is Sydney's busiest tourism period, when the weather is most pleasant. Airfares are cheaper for travel during Australia's winter months (the North American summer), and higher for the Australian summer, with the southern hemisphere's spring and fall being shoulder season. Qantas offers the most non-stop flights, including some on Airbus A380 aircraft from Dallas and LA. Air New Zealand also flies to Sydney (sign up for both airlines' email alerts since they often send out promo codes with discounts of $200-$300) as does United and Virgin Australia. Expect to pay anywhere from $1200 to $1600 or more round-trip in economy class from the U.S. west coast depending on season and whatever discounts you can find. Hotel plus air package deals can sometimes provide extra value, but always be sure to compare. Qantas also sells "Walkabout" air passes with discounted fares throughout Australia.


Getting through the airport

U.S. citizens must get an electronic visa online at least two weeks before travel for AUD $20. If you have an "electronic passport" with a microchip, look for the kiosks at immigration for a quicker entry into the country. You need to fill out an immigration card on entry, as well upon leaving the country. The train from the airport costs $21, round-trip.

Getting around the city

Sydney is very walkable--it's basically flat, with no hills to climb, and the streets are well marked. (Warning: pedestrians do not jaywalk, and police are not hesitant to fine you for doing so, and be sure to look both ways crossing streets--they drive on the left here.) Newsstands sell the recently introduced Opal Card, a stored-value transit card similar to London's Oyster Card and the cheapest and most convenient way to access public transportation. The daily maximum you'll pay for travel is capped at $15 for adults, $7.50 for children, or $60/$30 for a weeks' worth of travel, which includes buses, trains and ferries. As for taxis, they are metered and in egalitarian Sydney, where everyone is a "mate," people still ride in the front seat with the driver. Uber has come to town, and is gaining popularity.

Recommended hotels
As with airfares, hotel rates go down in winter (the North American summer). The highest rated lodgings with the most reviews, according to TripAdvisor.com, are two serviced apartments rather than hotels: Merton Serviced Apartments Campbell Street and its sister property Merton Serviced Apartments World Tower. Accommodations include full kitchens and washer/dryers. In the luxury category, the 155-room Sydney Park Hyatt gets top marks, but the prices are a splurge (in the $700 per night range). But perhaps the best value, say TripAdvisor groupies, is the Pullman Quay Grand Sydney Harbor, which recently advertised rates at $160 per night.

Top eats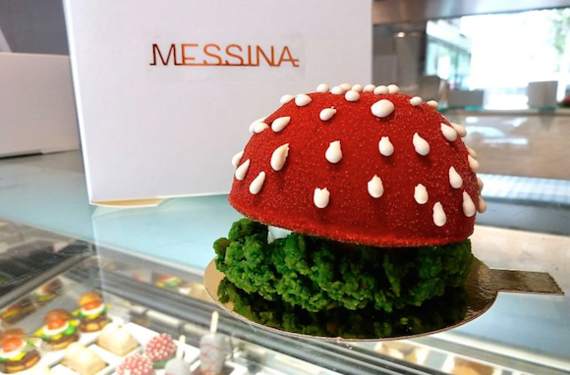 There's no "traditional" Australian or Sydney dish or cuisine other than, perhaps, "shrimp on the barbie," made famous by actor Paul Hogan's appearances in those tourism television ads. But Sydney now has a considerable food culture, even though it's only been in existence for about 30 years. Australian beef is an especially tasty option, and you'll find lamb dishes on many menus. For fine dining, two highly recommended options are Nomad, 16 Foster Street in Surry Hills, with its Mediterranean-inspired menu sourced with local Australian ingredients, and long-running Rockpool, now in a new location at 11 Bridge Street in the Central Business District, where chef Neal Perry also provides tasty menus for Qantas. Whatever you end up choosing for dinner, be sure to save room for Gelato Messina, with locations in Darlinghurst and Surry Hills.
Tours of the Sydney Opera House, which, amazingly, took 17 years to build, are extremely popular and a great photo opportunity. The standard tour takes one hour, while the backstage option lasts two hours. For many who do it, climbing the Sydney Harbor Bridge is a highlight of their trip. Do it at sunrise or twilight and, of course, bring a camera. Even jaded locals are amazed by the experience.
Every January the Sydney Festival brings stages around 400 contemporary cultural performances: around140 events performed by more than 1,000 artists in more than 30 venues. In October, the annual Good Food Month brings street food festivals and other culinary events to Sydney.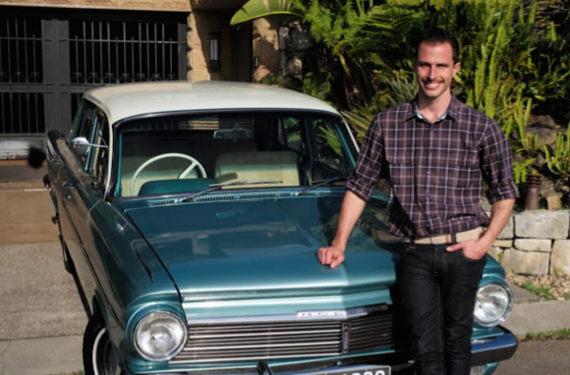 Don't be confused when Sydneysiders talk about "suburbs"--these are what you and I call "neighborhoods," inner-city enclaves similar to Sunnyside, Queens in New York City and there are hundreds of them; they include virtually anything outside the Central Business District. For an unusual insider's tour of "emerging" 'hoods such as Redfern and Darlington and hidden scenic spots that few tourists see, in a beautifully restored 1964 Holden sedan, sign up with My Sydney Detour, a unique private tour run by native son Richard Graham. A half-day tour costs $299 for up to three people and includes lunch.
One thing to bring back (that you can't find anywhere else)
Tim Tam Chocolate Biscuits. According to the company, 1 in every 2 Australian households has a packet on hand. Lambskin rugs are also popular shopping finds, although you can often get them at IKEA for less. ≈
The U.S. dollar currently fetches 1.14 Australian dollars.
Tips are not customary nor are they expected, perhaps because the minimum wage is $17 an hour. No wonder they call it the "lucky country"
Voltage is 220, and you will need both an outlet adaptor and a voltage converter if you're using appliances without built-in converters (you don't want to fry your curling iron or WaterPik). Even many top hotels, airport lounges and other venues lack 110-volt outlets, although they usually provide adaptors on request or you can get them from housekeeping, but it's best to bring your own.
Locals give high marks to the TimeOut Sydney and Australia Good Food Guide apps. The Sydney Official Guide app from Destination New South Wales is also highly rated. Arrivo Sydney (Android) and NextThere (iTunes) are useful public transit apps.
You'll pay a rather pricey $2.60 to send that cute koala bear card to the U.S. and Europe.