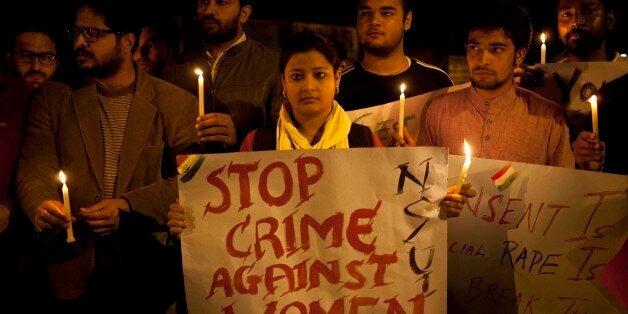 The panicked decision by the government of India to ban a BBC documentary on the infamous 2012 gang rape of a 23-year-old woman demonstrates that "protective" measures by governments actually hurt women. The decision is based on the government's concern that the documentary includes an interview with one of the men convicted of the rape. The government argues that his statements are "malicious, derogatory, offensive, insulting remarks against women, causing harassment and disrepute."
Therefore, the government claimed it must ban the documentary to protect women in India.
It is relatively easy for a government to ban a documentary. It is much more difficult to invite a national dialogue about how women are treated and judged in a society. However, governments cannot effectively promote gender equality and women's rights without first surfacing and then challenging explicitly offensive attitudes towards women.
The irony of the government's claim is that "protective" attitudes toward women are often used to then blame victims of violence. Going back to the words of the man convicted of rape, he said the victim should not have been "[roaming] around at 9 o'clock at night." Governments, society, and families invest a lot of energy in telling women how to stay safe -- usually by restricting their movements and dictating appropriate appearance. When women do not obey these strictures, they become vulnerable to blame if they are subsequently subjected to violence.
This is not just a problem in India. In virtually every country in the world, women are instructed on how to act in a manner that will shield them from violence. The details may vary widely, but the message is always the same: Women alone are responsible for their own safety. Men are never burdened with the responsibility to curtail their behavior. In some countries, the criteria may demand that women not show their hair or ankles, while in other countries women may be urged to avoid wearing short skirts or showing cleavage. To be clear, the latter is not more progressive than the former. The paradigm is fundamentally flawed.
The premise that a woman asks for sexual violence leads to even more absurdity. Having "asked" for rape, a woman should not fight back. If she resists the rape, then she is "asking" for additional violence. (The woman in this case died as a result of catastrophic injuries sustained during the brutal gang rape.) And finally, if a woman reports the rape, she is "asking" for further humiliation to herself and her family or, worse, to be killed. We need to recognize that these attitudes exist. Banning the documentary because it exposes such attitudes does not make them go away.
The government of India could have chosen to promote the documentary and use it as a teachable moment to send a clear message that no woman asks to be raped, beaten into submission for resisting, or killed for daring to report a rape.
But that is only half the message. The more important message is that the onus to prevent violence against women should be on those who would commit such violence. Where are the programs focused on teaching respect for the physical integrity of all people? Where are the programs that promote equality? Where are the programs that teach that violence is never a solution? Where are the programs that teach men to control own their behavior?
Which brings me to my final point. This particular rape in India led to significant public outrage. The government, eager to prove its credentials of being in tune with issues of sexual violence, prosecuted the case and successfully sought the death penalty. But killing someone reinforces the legitimacy of violence. It does not undo the harm of sexual violence. It does not bring the victim back to life. Instead, it sends a message that violence is acceptable. And so the cycle of violence continues.
Popular in the Community