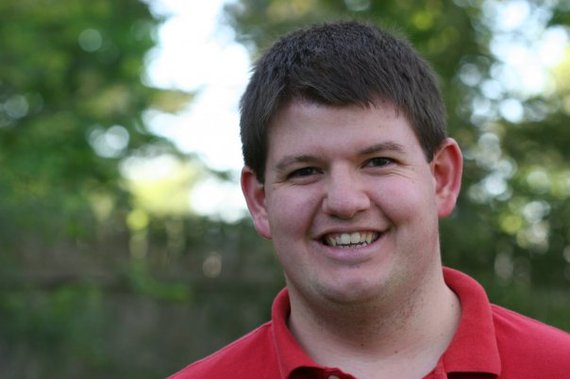 We've all heard the old adage: sometimes the simplest explanation is the correct one. In other words, we can create a complicated hypothesis for why a particular situation unfolds, but often times the reality is clear and exactly what it appears.
Such hypotheses have now sprung up about the National Education Association's (NEA) partnership with Teach Plus. In a sense, I understand the concerns. So many teachers are rightfully leery of reform movements. I have questioned these topics a few times. Last year, I wrote a blog post on Education Week about the dangers of abusing online learning as a cost-savings method. When the National Council on Teacher Quality published a report that gave my alma mater a poor and arbitrary ranking, I defended Plymouth State University for the fantastic institution that it is. Corporate influence in education is a valid concern for many, from the leadership of national unions all the way to the classroom. But the Teach Plus NEA "Future of the Teaching Profession" Fellowship has nothing to do with value-added measurement of teacher effectiveness, the privatization of public schools, the proliferation of charter schools, or the dismantling of teachers' unions.
So, what have we been up to? Our cohort has been working hard to identify ways in which the NEA and local affiliates can better connect with and support all teachers, especially those early in their careers. We are making recommendations on how the NEA can become a professional organization that advances high quality teaching and learning for all students. We have considered peer assistance and review programs, such as the model used in Montgomery County Public Schools, as a way for educators to be the experts on teacher quality. We have discussed the incredibly powerful role that unions can have in mentoring new teachers. And we have explored ways in which local unions can become the providers of relevant and high quality professional development.
A lot of discussions have taken place around the vast and continually growing number of teaching and learning resources that the NEA has developed, of which few members are even aware. And we have devoted considerable time and energy to coming up with ways the NEA can improve its governance structure to make sure that early career educators are involved in the decision making process. Through all of this work, the enduring goal has been to create a union that advances the profession and strengthens our ability to make the critical policy decisions about what's best for our students.
Some may choose to see our Fellowship as an attempt to "edge out" veteran teachers. This is simply not true. The Fellowship has targeted early-career educators because of extremely simple, yet critically important factors. With the NEA membership declining by more than 200,000 members in just a few years, the most common amount of experience in a public school classroom being less than five years, and many new teachers forgoing union membership, it becomes abundantly clear why our Fellowship exists.
My colleagues in the Fellowship and I may all be early-career educators, but we have an amazingly diverse set of experiences. We span urban to rural, right out of college to second career, and union engaged to union disaffected. There are times when I have a professional disagreement with my colleagues, but what authentic learning environment is without this? My social studies classroom is functioning best when my students must consider alternative viewpoints and learn about different perspectives. Why, then, would we not value diverse thinking amongst ourselves? More importantly, I have found it both refreshing and reaffirming that many of us have similar ideas on most topics, and all 53 of us desire a profession that listens to teachers as experts. If we are representative of the larger NEA membership—which I suspect we are—then our best days as a profession are ahead of us.
When we conclude our work in May, it is our sincere hope that we have offered recommendations that not only help the NEA engage new teachers, but also put us on the path to an education system that considers unions and their members the true education policy experts. It's a simple vision, but a powerful one.
Rob Powers is a social studies teacher at Apponequet High School in Lakeville, Massachusetts, and a Teach Plus/NEA Future of the Profession Fellow.
Popular in the Community