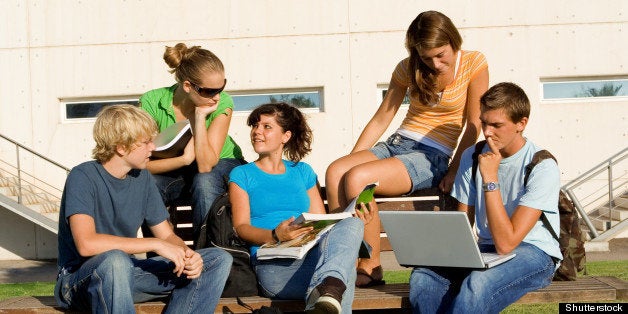 Congrats, seniors! You've survived the draining college admissions process and are now surfing the web trying to learn more about your prospective schools! You've even been invited to join your colleges' admitted students Facebook group. But what's proper etiquette for these sorts of social media pages? And how do you keep yourself from ending up on Accepted 2017, a blog of all the college Facebook group interactions gone wrong? Good news: we've got your covered!
There's no problem chatting with other admitted students online! Talk to your fellow pre-frosh about common interests or what you want to do when you get on campus. Many students will feel the same excitement (and relief!) as you do, and that's something great to share. Besides, it's always good to feel like you know a couple of people when you arrive in the fall.
Megan Brown, a freshman at Wesleyan University who was active on the WesAdmits 2016 page, has some advice for pre-frosh looking to connect with fellow admitted students using social media. "If you choose to participate, share just a few details that really speak to your personality but aren't too much information or potentially offensive!"
There are several appropriate types of questions you can ask. Megan suggests sparking conversations by asking people where they're from, what majors they are interested in, where they want to live on campus, what music they listen to, or what hobbies or extracurricular activities they want to pursue in college.
Kate Masters, another freshman at Wesleyan University, also has several pieces of advice for what not to post on an admitted students page. "Don't post political or religious opinions. And never criticize or hate on anyone in the group because people will judge you! Also, never mention drugs or alcohol. Students remember that sort of stuff, and remember that college administrators moderate the page. If you're having second thoughts about posting something, don't do it!"
DON'T Friend Request and Interact with Every Single Person
This is a big pre-frosh social media DON'T. As mentioned earlier, you may feel a sense of closeness with other pre-frosh, but you do not have to be best buddies with every single person before you get to school.
Megan chimes in with some good advice when it comes to friend requesting or following people. "I think if you've talked to somebody several times online, there's no harm in friend requesting [that person], but it's unnecessary to do it to people you don't know!" You don't want to scare off classmates by seeming overly eager (and maybe creepy).
Another huge no-no: flirting with potential partners online or measuring the looks of other pre-frosh. "People will always look and act different in real life. No one is as attractive physically and personality-wise as you make them out to be on the Internet!" Kate warns.
DO Proofread, and Comment Sparingly
As Megan mentioned before, people could take something you say the wrong way. Before you post anything, make sure you use proper grammar, punctuation, and language. Your fellow college students will judge you for writing, "I luv u al S000000 f$%%@ muchhhhhhH!" That's not a great reputation to have before you even get to college!
Kate reminds pre-frosh to keep posts short. "Definitely don't use smiley faces, all caps, or bad grammar. You're speaking to an incredibly large and diverse audience, even if only a couple of people are responding to a thread. You could be taken the wrong way by accident. Save yourself the trouble, and keep your posts short and to the point!"
Everyone in an admitted students groups remembers that student who wrote on every thread possible no matter what the topic.
Veronika Koren, a freshman at Northwestern University, recalls a student in particular who was too much of a presence on Facebook. "We had this one girl, Olga, who commented on everything and was constantly posting [on the Facebook group]. [We've been at Northwestern for almost an entire year and] she's still a conversation starter [on the old admitted students group]! If I mention Olga to anyone else in my class, they'll immediately know who she is and start ranting about her!"
Megan also understands the desire to try and talk on every single thread of a Facebook group. Her advice for stopping yourself? "[Remember that] you're going to get to know people in real life and you'll have plenty of chances to tell them interesting things about yourself when you meet them!"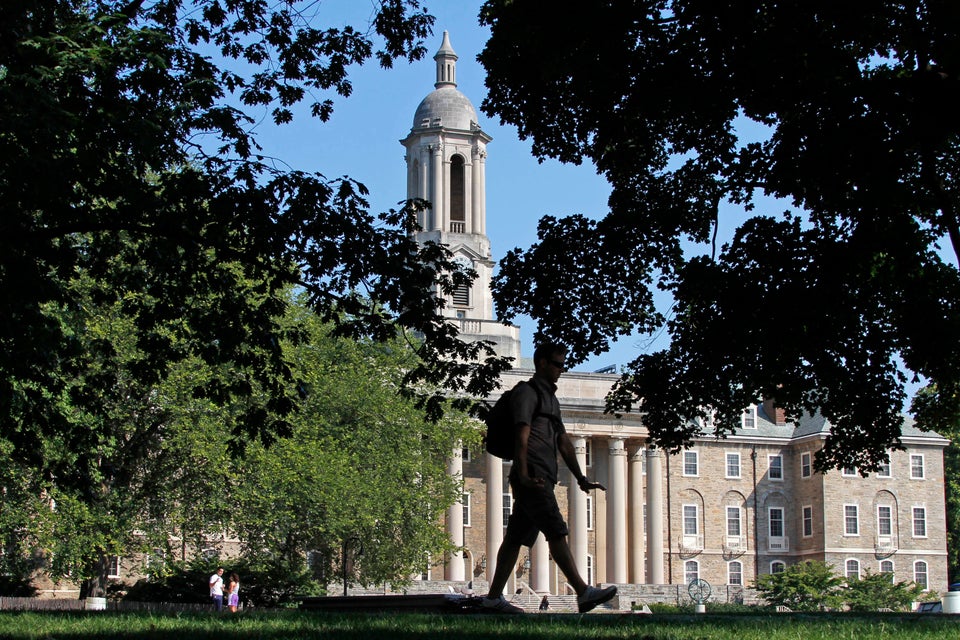 20 Things Not To Worry About Before You Turn 20
Popular in the Community