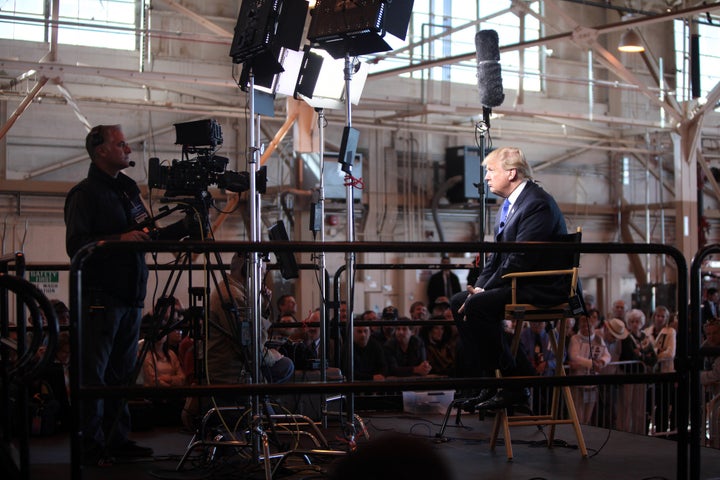 Mr. President, when the lights go out and all we have is our thoughts, what do you think about in the darkness? What thoughts flicker through your head as the silence envelopes the room and your mind skips through the events of the day?
When you hear the voices of children innocently engaging in hi-jinx while their teacher attempts to quiet them, do you think about your own childhood? Does your mind drift to distant memories of a son seeking his father's approval, only to re-emerge somberly realizing he'll never know the heights of his son's success? What goes on in the mind of a president that we'll never truly know?
As you move from room to room, listening to the tour guide teach the children about the history of our nation, do you wonder how history will tell your story? Do you pause as you walk down hallways filled with presidential portraits, wondering what a tour guide will have to say about your presidency? Deep down, do the comparisons to Nixon strike the chord of anxiety and insecurity that has fueled your rise to power?
Does that anxiety manifest itself every time the words "breaking news" burst onto a nearby television set? In the pit of your stomach do you feel ill every time an aid slides you a note to quietly read? Do you wonder each time whether your entire empire is about to be exposed? Whether everything you've worked for is going to crumble under the bright lights of an unexpected and unintentional victory.
[L]istening to the tour guide teach the children about the history of our nation, do you wonder how history will tell your story?
When you're required to make decisions that are matters of life and death do you pause in the gravity of the moment and wonder about that elevator ride? Do you ask yourself whether it was all worth it? At the root of it was a need for adoration, a need to prove them all wrong; each and every one of them. Now the place that you've called home your entire life uses you as the punch line for their jokes. Like lunchtime at any middle-American high school, it must feel lonely to hear the chirping of opinions on your every move, your every thought, your deepest insecurities. All you wanted was to be adored.
As you flip through contacts in your phone, do images of Roy Cohn flood your senses? Do you wonder what he would have to say about the grandeur of it all? Does a bit of guilt seep through the cracks? Do you wish that you could dial his number one last time and ask him how to keep fighting? What would he have done in this situation? Do you wonder if you'll end up like he did? Hiding out in shame while rumors and innuendo write your obituary.
If only you had a friend. Not someone who wanted something out of it, but someone to sit with you in the silence. Someone who could see you in those moments of vulnerability that break through when the pressure of the dam is more than any human can handle. Friends require weakness, though. Friends require an acknowledgment that we all need somebody.
The only way this illusion can be sustained is to keep everyone at arm's length. To never acknowledge what makes us human. To create your own reality filled with a roster of characters and alternative facts. The weight of it is all too heavy. The fear of failure an everyday nightmare motivating every decision. The threat of being exposed causing trickles of perspiration to form in the wrinkles of your forehead on even the coolest of days.
As you drift between conscious and unconscious, do you wonder what your life would have been like if your name hadn't been Trump? If you had been born to a family like the ones who come to your rallies. A more simple life, not forced to carry the burdens of your father's name. A fresh start. Because all that glitters isn't gold, even though you've spent a lifetime fooling people into believing different. As your breath becomes more rhythmic, do you ask the cosmos whether this is all a bad dream that you'll awake from in the morning; fumbling to remember pieces of the story to tell strangers, masquerading as comrades?
As your head sinks into the pillow and you fall into that far-away place, do you wonder like we do, how you, Mr. President, will make it through another day? Maybe, but given what we have seen, probably not. Sleep well sir.
REAL LIFE. REAL NEWS. REAL VOICES.
Help us tell more of the stories that matter from voices that too often remain unheard.
BEFORE YOU GO