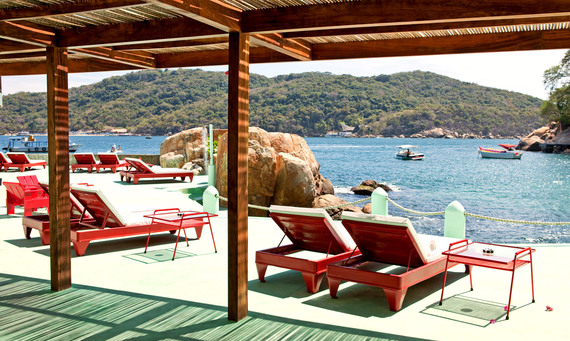 Were Frank Sinatra to lay his Ol' Blue Eyes on Acapulco Bay today, it's a safe bet he'd be pretty keen to fly, fly away someplace else. The years have not been terribly kind to the Mexican beach resort that once attracted the A-List to its shores -- what was once a bucolic beach town of 50,000 is now a seething metropolis plagued by poverty, violence and natural disasters.
Sound like the sort of place you'd like to vacation? Most Americans no longer think so: Just 9,300 passengers arrived on the lone nonstop flight from the United States (United Express, out of Houston) last year. Cruise lines don't call terribly often, either. But here's the thing: Despite its faults, Acapulco remains one of Mexico's most entertaining places, a potent retort to the country's often-default conservatism.
And, if you've never been, the location is nothing short of stunning -- that famous bay, the mountains towering over, the city sprawled every which way. It's an appealing blend, one that still hooks plenty of travelers, many of them from Mexico City, roughly four hours away.
Overall, however, tourism numbers are far too low, considering how much the city depends on visitors. Bad news for the locals, good news for tourists who bother to show up: Acapulco can be remarkably good value, particularly when it comes to hotels. Here are some very good examples. (For the lowest available fares to Acapulco right now, have a look here.)
#1 Check into an episode of Mad Men from $109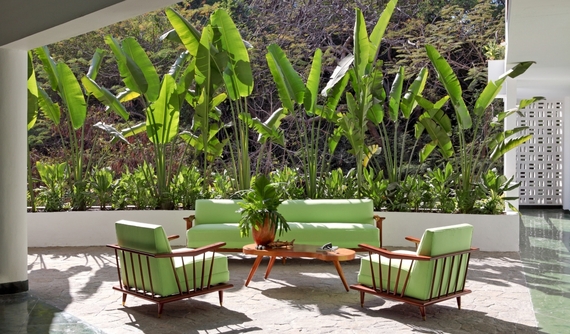 The Hotel Boca Chica, a modernist gem tucked into an older residential area, would make a perfect set for an episode of AMC's hit TV show. But this shrine to a bygone era isn't stuck in the past entirely, thanks to a period-sensitive upgrade and oversight from Grupo Habita, known for unique little hotels throughout Mexico. The location, not far from the cliff divers at La Quebrada, isn't for everyone - it's not the most upscale of areas - but I spent a happy few days here and grew quite comfortable hanging around the neighborhood. The property is secure, offering a private dock and swimming area, but there's also a (locked) gate leading out to lively Playa Caleta.
#2 Get a private pool in the sky from $142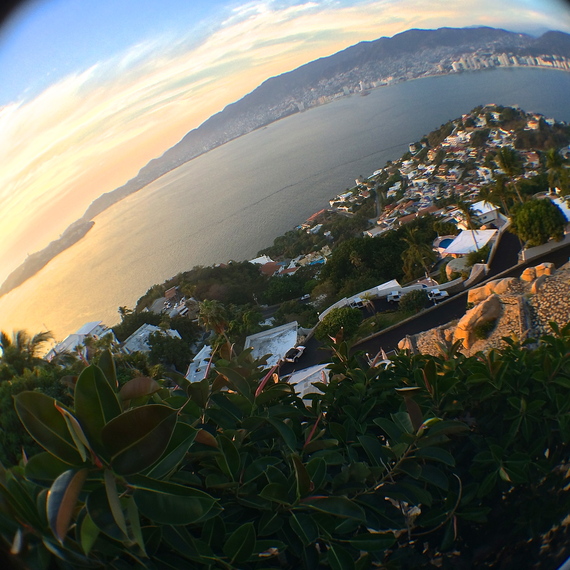 Another mid-century beauty, Las Brisas is a pink-and-white relic perched high above the drama. You'd be pardoned for wondering if anything at all had changed in the hotel's sixty-ish years of operation - the answer is yes, there were renovations, completed in 2008, but the decor is still very much a throwback, as is the entire experience. Many will find the place too stuffy - I actually loathed certain aspects of the experience here - but man, those views. And those rooms: Most have private pools, where you can splash the days and nights away, all of Acapulco at your feet. If you can swing a good rate, Las Brisas is an absolute must.
#3 Do it like J. Paul Getty from $132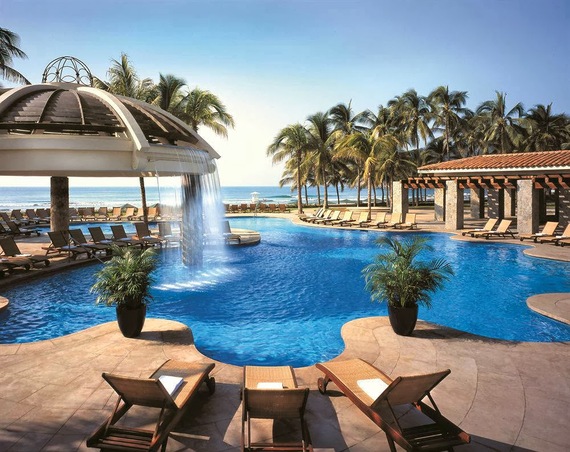 The refined, low-rise Fairmont Pierre Marques is definitely closer to your typical beach resort than the other two hotels I've mentioned, catering to your more typical international traveler. Still, there's a subdued elegance about the place, which comes as a breath of fresh air on Acapulco's popular Playa Revolcadero. Inaugurated in the 1950s on the site of J. Paul Getty's oceanfront retreat spot, the hotel sits amid rather lush tropical gardens, giving a feel more of Old Hawaii than you might expect in this corner of Old Mexico.
#4 Crash some rich guy's beach pad (well, sort of) from $229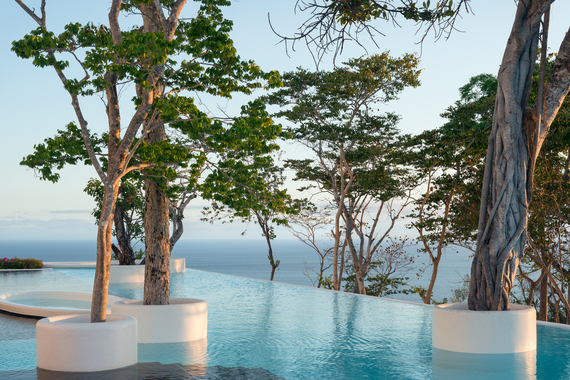 There's nothing retro-anything about the Hotel Encanto, an intimate property that at first glance appears as if it might be the private ocean villa of an exceedingly wealthy individual. Except that it's not - packed in here are 44 guest rooms, a restaurant, spa and one of the more impressive pools you'll likely ever splash in. An exceedingly minimal look is given a pleasing warmth in this privileged setting, high above the ocean and away from, well, pretty much everything. Half the rooms offer small, private pools, but no matter which suite you book, you're kind of winning at life.