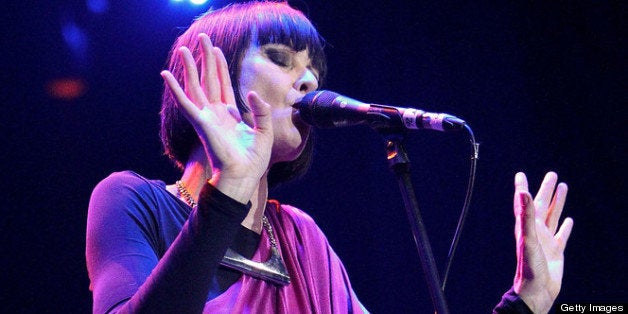 Of all the musicians on social media, who'd guess that Swing Out Sister would be one of the influential tastemakers in 2013? Yet, judging from the Brit duo's highly engaged following on Facebook, Twitter and Instagram, there's plenty of evidence that, 25 years after their "Breakout" first hit, partners Corinne Drewery and Andy Connell are still capable of crafting the soundtrack to our lives -- or at least to theirs.
There are boutique hotels, boutique ad agencies and boutique law firms -- so why not boutique bands? I posit that Swing Out Sister is a boutique band with a niche all its own and an aesthetically pleasing world view that generates a loyal, if cultish, fan following among aficionados of "grown-up music."
Whether it's Connell, perched at a piano in front of a window flooded by rare London sun and playing a tribute to Italian composer Ennio Morricone -- or Drewery, holding court in front of thousands while opening for Stevie Wonder at the 2012 Java Jazz Festival in Indonesia -- Swing Out Sister's virtual life is cinematic and richly arranged. Connell's YouTube stream and the band's latest recordings and live DVD (Private View and Tokyo Stories) are testaments to the couple's use of digital media to maintain the same aspirational brand it established in colorful music videos more than two decades ago. As we watch the couple ski around the French Alps, inspire a beautiful Brazilian girl to perform acoustic covers of the band's greatest hits and cause a group of middle-aged Englishwomen to burst into song and dance, who doesn't want some of what they're peddling? (Corinne and Andy may let out a guffaw after reading the previous sentence; they're modest, er "frugal," and insist the glamor is "all in the presentation.")
Oddly -- or smartly -- enough, what Swing Out Sister peddles today is not much different than its string of late 1980s and early 1990s hits, albeit minus the synthesizers. Connell's taste for a good melody (backed up by Bacharach-esque intervals with a percussive pinch of Curtis Mayfield) remains intact, as do Drewery's ebullient vocal delivery and signature hairstyle. (A little known fact: Connell was part of the Manchester music scene that birthed Joy Division/New Order; he played in the band A Certain Ratio. Check out this 2011 video of Swing Out Sister performing New Order's "Perfect Kiss.")
Although Swing Out Sister's most recent album of new songs was 2008's Beautiful Mess (which hit the top ten on the Billboard's US Jazz charts), its latest, Private View, is an orchestrated re-imagining of its now deep back catalog, including "Notgonnachange," "Incomplete Without You," the aforementioned "Breakout," and others. The pair is currently readying for a US summer tour -- its first in many years, following the cancellation of a 2010 jaunt thwarted by the jet-grounding volcanic spew of Iceland's Eyjafjallajökull. I Skyped with Corinne and Andy recently to find out if Swing Out Sister really has become a jazz band, why the Japanese are obsessed with their music and how they get by in today's music industry. (For the complete interview, click here. Below, a few highlights.)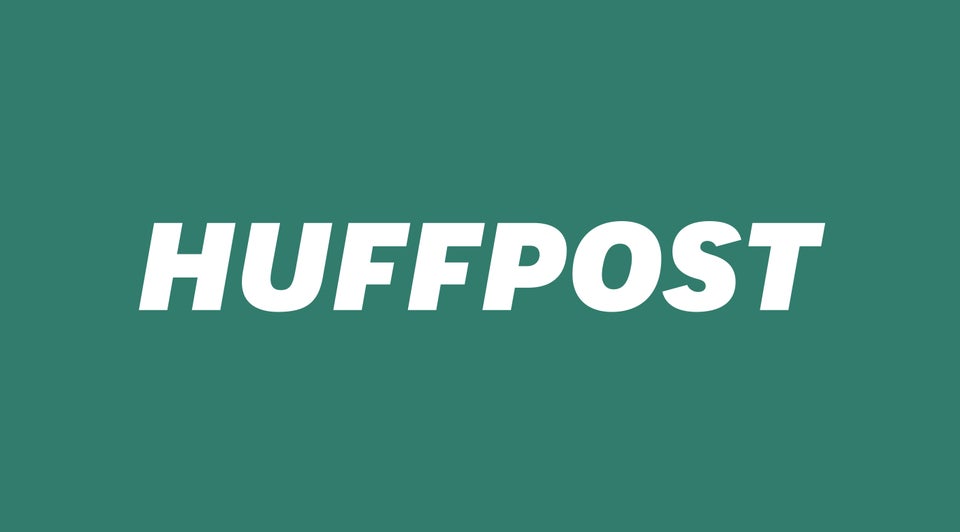 Swing Out Sister: It's a Wonderful Life

"Our music has some of the vernacular and language of jazz," says Andy. "But I don't think we would sit down and say we were a jazz group. Corinne says, "Record companies have never known what to do with us. Jazz was a bit of a swear word when we started out, but acid jazz was OK. Whenever something new has come along, they've tried to squeeze us into that category, but we'd have to make up our own category, which would be something like 'pizazz,' like pop and jazz."
"There is a certain lifestyle aspect in what we do and how the Japanese perceive us," says Corinne. "There's a mutual curiosity going on. I think we do provide some idea of the lifestyle of what they would imagine a Western couple is like. The Japanese love to buy sets of things -- one in each color and one in each style. I think that once they buy your records, they want the whole set, so we're quite lucky."
"I think an author once said, 'Royalties are the best thing in the world,' says Andy. "You can go to sleep at night, and you're earning money. It might not be a ton of money, but there's a safety blanket there. You're not constantly looking for your next gig. The revenue stream is completely different now than it was, and in five years, it will be completely different from what it is now."
Related
Popular in the Community