Baritone Mariusz Kwiecień is currently singing the role of Rodrigo in San Francisco Opera's production of Verdi's Don Carlo. The 5-Act version, sung in Italian and coming in around 2.75 GB longer than Gone with the Wind, is a sublime experience. This is Kwiecień's second round of appearances as Rodrigo. In May 2013 he was at the Royal Opera House, London in a production that included Jonas Kaufmann and Anja Harteros, conducted by Antonio Pappano. "It was a big success for me," said Mariusz. "I had a proper time for preparation and three weeks of rehearsals."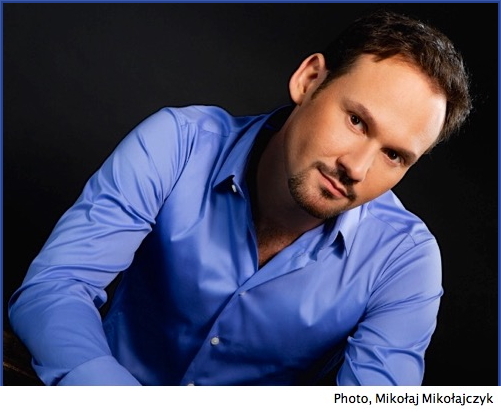 "I've been singing Rodrigo's aria ["Per me giunto"], in his beautiful death scene for the past fifteen years. I know the end of the opera very well. I love the role. It's so different from anything else I sing. Usually I'm the bad guy - Don Giovanni, Onegin, Enrico [Lucia di Lammermoor], Nottingham [Roberto Devereux]. Now I'm a good person, dying as a hero. The role is so special. It is somehow rejuvenating my soul."
No wonder. Conductor Nicola Luisotti seems possessed by the composer. The production involves a rare and formidable combination of internationally recognized talents: Michael Fabiano (Don Carlo), René Pape (Philip II), Ana María Martínez (Elisabetta), Nadia Krasteva (Eboli), and Andrea Silvestrelli (Grand Inquisitor). Under the guidance of Ian Robertson, the SFOpera Chorus is perfection. Don Carlo reflects David Gockley's genius service as the Company's General Director since 2006.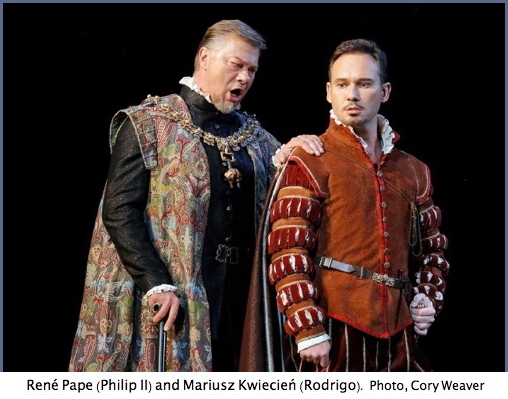 Mariusz Kwiecień made his Met debut in 1999 - chalking up fifty-two performances there before making his SF Opera debut in January 2004 as Marcello in La Bohème. He returned in June 2007 to sing the title role in Don Giovanni. I attended the opening night performance, Saturday, June 2. The atmosphere in the War Memorial Opera House was not only charged by the charismatic (sometimes shirtless) young baritone - but by David Gockley's several-days-before firing of the soprano scheduled to sing Donna Anna. Elza van den Heever - an Adler Fellow (soon-to-be international star) was yanked-in to replace her. Though the ensuing publicity and hoopla was like something out of an MGM musical, the ovations at the end of the performance - for the entire cast and conductor Donald Runnicles - were thunderous and sincere. Kwiecień's seductive vocal chops and dramatic interpretation of the overly potent rogue have remained unforgettable. Since then, he continues to thrive in the role of Giovanni as well as with Almaviva in Mozart's Le nozze di Figaro. I asked Mariusz about his physical workout program. What does he do that has earned him the tag of 'Bari-hunk'?
"Nothing. I'm very active in my normal life. I do everything by myself - all the cooking, cleaning, laundry. I love it. The life of an opera singer is not an easy life. We travel all the time, wait for the performances, save our voices. We really can't go out at night like other people - talking, laughing, and a lot of other stuff - because our voices get tired. Maybe there are some who do, I cannot. I have to keep quiet and rest a lot. Basically, the life gets boring - monochromatic, always the same. The rehearsals, resting your voice, sleeping, eating, not talking. I do many other things in a very active way. My diet is about not eating heavy foods - no bread, not much pasta, only white meat, nothing fried. Together, all of this keeps my body and mind in good shape."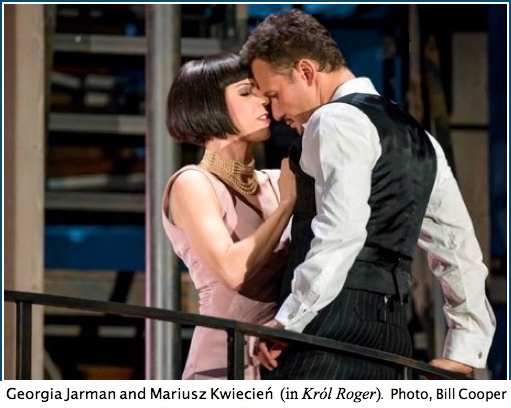 "Everything I do in my life is very natural and very spontaneous. In the beginning, I really didn't like operatic music at all. I've always loved music and art, acting and dancing. When I was sixteen, I started writing music and conducting a small ensemble of singers. But there was no one direction I wanted to choose for my whole life. It was everyone around me - my friends and teachers - who suggested I should go for vocal training. It wasn't yet clear that it would be opera, just singing. I wanted to do oratorio and lieder. Some people said I shouldn't do opera because my voice was too small, too delicate. My voice was small because I had no idea how to project it! My voice was natural, but it wasn't trained. Even so, I was winning a lot of competitions and gaining success. I started practicing with two teachers in Poland and then moved to New York to participate in the Lindemann Young Artist Program at the Met. There I found the third teacher in my life. I've really only had three teachers. Since that time, seventeen years ago, I haven't had one. I have to say - I don't trust teachers. I don't think they trust themselves. I listen to the great singers and not much to critics who always find bad things to say. And there are tons of them on the internet! I have a successful career, my voice is big enough to satisfy most audiences and those who hire me to sing in every opera house around the world. I sing regularly at the Met and at Covent Garden every season, also Munich. I want to sing Simon Boccanegra. It's a fantastic role. The opera is one of the most beautiful."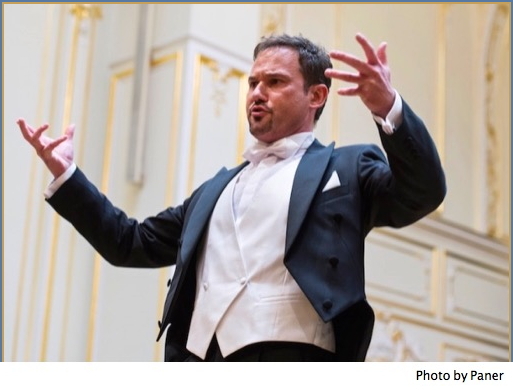 "I still don't like opera very much. But it was the only possible way for me to perform as an actor, singer, poet - and to do it internationally. Being Polish, if I were only an actor - and I do speak English, Italian, Russian - my accent is always very strong, everyone would hear it. So, I couldn't have been a leading performer in regular dramatic theatre. I would not have come to America. If I had become successful as an actor - finding roles that would be my territory - I would have started in Poland and probably stayed in Poland. But as an opera singer, I have the opportunity to express myself on every level and do it internationally. Opera was a natural choice, a marriage. It wasn't love at first sight. It was intellectual - and I'm very happy with that. And I don't like concerts, because you can't act. You're surrounded by the conductor and orchestra, limited by the tuxedo, you have to just stand there and sing. But on stage - I can be Rodrigo one evening, Don Giovanni the next, or Malatesta in Don Pasquale."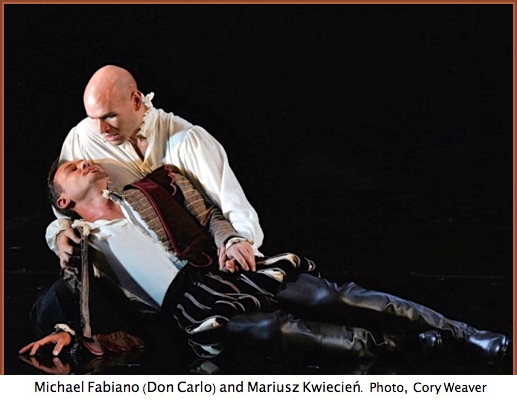 For me, David Gockley's greatest asset - even before his thirty-three year tenure (1972-2005) as General Director of Houston Grand Opera - was his experience as an opera student, as a baritone - at the New England Conservatory of Music. He signed-up for voice lessons and learned what it takes to get out there and compete as an opera singer. Especially with another baritone. Yes, this is an Impresario who comes to the table with a whole other set of listening ears. Notice the legions of great baritones / great bass-baritones who have appeared with San Francisco Opera in the past ten years. David Gockley can hear the future - how the voice will develop and grow during, say, the next five years and, you know, be ready to sing Rodrigo in his dream cast of Don Carlo!
"There is no singer in the world who is perfect," said Mariusz. "We have to find our audience, those who admire us for who we are. But, first of all, we have to like ourselves - to accept the voice we have. Not bigger or smaller, higher or lower. And to use it in the proper way and with everything that's possible. It's a combination of so many things. All of it has pushed me to understand who I am, to know my abilities onstage, and to accept the fact I will be criticized. Finding the balance is very difficult. But in this job, it is the most important thing to find."
Calling all HuffPost superfans!
Sign up for membership to become a founding member and help shape HuffPost's next chapter