Nikhil Daddikar and Ravindra Wankar are co-founders of Celoxis Technologies, a project management software product and the first SaaS Company in India. Before Celoxis, Ravindra and Nikhil worked together in the United States on a few common projects for a couple of years.
Upon returning to India, Nikhil, a computer science graduate from IIT Mumbai, and Ravindra, an engineer from the University of Mumbai, started working on the concept of a web-based project management software platform. After some intensive development, Celoxis was born in May 2001.
Today, the company is one of the few offering a cloud and on-premise deployment model for project management software; that, combined with the solid reliability, intuitive usability and superior performance of the application, has netted Celoxis more than 2800 customers worldwide.
So you can imagine our excitement when we scored the opportunity to interview the duo behind Celoxis and learn from them about the project management space and its future.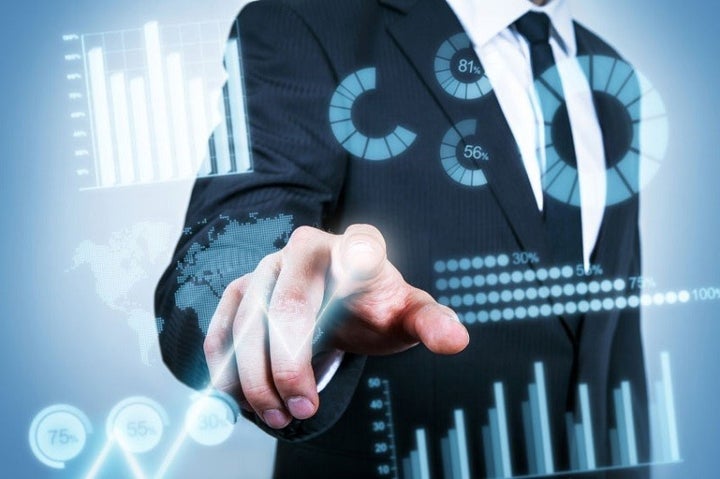 1. What is project management and why would any company be interested in using a project management system?
Ravindra Wankar: Project management has become an essential way for organizations to optimize processes, ensuring effective and efficient handling of projects throughout the organization. The goal is to foster on-time project completion.
Organizations of all sizes face several issues, but a project management system keeps everything organized and at a single repository.
Nikhil Daddikar: Over the past decade, it's become increasingly important for people, other than IT people, to be able to manage projects using a computer. Also, with the growing interest of management to monitor projects, the use of a formal and robust software application to allow managers to get a feel for project status at a glance and make any necessary changes with a minimum of difficulty has started gaining traction across businesses.
● Effortless Planning- Planning is essential for the success of any project. It is also a time-consuming and tedious task to map all the necessary steps. If done manually or using a spreadsheet, it is a sure shot recipe for project failure. A PM tool helps in planning projects for managers to get time and cost estimates and also automatically accounts for all factors that would impact a project's schedule such as resource availability, time zone, company holidays, etc.
● Information Sharing- Modern teams are distributed to work on a project from different geographies. It is hard to share information through emails and spreadsheets; project management software helps to store information in a central repository which can be accessed by all team members regardless of their location and work schedule.
● Project Tracking- With a software app, stakeholders can track each project in real-time
● Efficient Task Management - I believe this is the most crucial benefit of using project management software. The real success of this software is its adoption by the larger team. Every project consists of numerous tasks. Team buy-in is the biggest obstacle to any software implementation. Team members need to know what's on their plate and how their task could affect others downstream.
2. Would you say project management software is easy to use, or does one have to be computer savvy to use this software?
Ravindra: Ensuring our platform was easy for everyone to use has been a goal since the inception of Celoxis.
When we got started in 2001, conditions were different; Information sharing was a substantial obstacle. Initially, it was difficult to persuade organizations to switch from Excel and emails to a PM tool. But with the advent of modern collaborative technology, the Internet, and mobiles, the usability of software has improved dramatically. Around 70% of companies are now using a formal web based project management software.
3. What do project managers or professionals stand to gain by using PM software?
ND: The role of a project manager has seen a radical transformation in today's times, leaving the tag of glorified coordinators behind. Project managers today have to don a strategic hat and lead multi-million dollar projects to success. Let me highlight what project managers can gain by using PM software:
1. Realistic Project Schedules- With ever-shifting dates, moving dependencies, resource unavailabilities, and shifts in priorities, a project's schedule is always work-in-progress. Without a formal tool that automatically handles all of this for you, preparing a schedule even for a small project is a nightmare.
2. Better Project Visibility- With a PM software solution, project managers get better visibility of their projects and portfolios. They can track tasks, resource allocation, performance, budgets, risks and evolving issues predictably and consistently.
3. Control Resources- PM software helps in gaining visibility into resource capacity at any point, enabling better resourcing decisions for new projects; it can also make real-time workload projections, which managers can use to help eliminate bottlenecks.
4. Real-time Communication- Project managers can get their entire team on the same page, promote a collaborative work environment and facilitate real-time communication.
5. Keep Clients Informed and Happy- Long gone are the days where the clients were happy being fed with offline and stale status reports. They demand real-time status. With a PM tool, clients get access to their portals, where they can log in and see the progress of their projects in real-time. They can also collaborate with the team directly through the platform.
6. See and Improve Your Bottom Line - Finally, it all boils down to project margins and your company's bottom line. This software enables real-time financial tracking and provides the necessary control you need to ensure your business is profitable and successful.
4. What is the biggest challenge project management software might face, why would it face such a challenge and how do you tackle it?
RW: The main challenge for an enterprise project management software is keeping up with the latest market trends. Like any other industry, trends in project management change frequently. The customer always looks for a system which is affordable & gives them a suite of features that are most relevant to their particular environment and hence is most likely to help them achieve their project management goals.
So it is important for us to make sure customers get optimum benefit, as well as to take careful note of their feedback regarding any issues and feature requirements. It is not judicious to hop any fleeting trend as trends come and go. Fulfilling customer's expectations is a key challenge area, but with proper communication and anticipation of their needs, it can be overcome.
The other challenge we foresee is creating organizational champions who can use the tool in a way that is most productive for their company. This requires us to engage with company decision-makers and offer training to managers and employees. Essentially, we want to find the one at the company who is most enthusiastic about the software and its capabilities and ensure they're fully up to speed; then this person can, in turn, spread their knowledge to the rest of the organization.
ND: Like with any software, we are always challenged with customer requirements and the true value the software brings to the table. Being an industry-agnostic tool, we need to balance requirements and features with large scale industry adoption. We try to ensure that the features and capabilities that we add to our software resonate with 80% of our audience. SMB's were quick to latch onto this for reasons of cost, scalability, and agility. Industry studies indicate that 88% of buyers are actively seeking an integrated solution for a best-of-breed application. Our software helps them avoid skyrocketing product licenses, reporting, and other integration costs associated with multiple applications.
5. Tell us about the flagship software solutions that you provide and how these solutions are unique from others in the market?
ND: Celoxis is an all-in-one, enterprise-class project management software solution. It's an integrated platform for all stakeholders, including external contractors and clients.
Project managers and executives can perform regular analysis of portfolio metrics concerning budgets, risks, and returns over a period.
Team members can collaborate on diverse activities such as tasks, bugs, change requests and help desk tickets.
Everything can be covered with the same tool, which eliminates the need for having multiple specialized tools that often lead to loss of productivity, data duplication, and reporting nightmares. With a wide range of integration options, Celoxis links all the solutions that power your business.
The actual work happens with the productivity tools that team members and managers know well; Celoxis helps everyone coordinate and organize those activities. Ideally, the user is spending almost all their time doing the actual work and only needs to consult Celoxis to see the latest info on the project or to update it accordingly.
In short, Celoxis is feature-rich, yet affordable and virtually a risk-free investment for any business. It keeps all stakeholders on the same page and facilitates seamless real-time collaboration. It's also one of the few tools on the market that offers an On-Premise solution in addition to Cloud-based access.
6. Why is Celoxis a good choice for medium and enterprise project management?
RW: The main vision we had for Celoxis is to help companies to see projects through to successful conclusions – every time. Our project management paradigm seems to be a popular one, given that Celoxis is the PM software of choice for far-flung organizations such as HBO, Bombardier, University of Washington, The Supreme Court of Ohio, KPMG, LG, etc. Every feature is aimed to solve the pain points they face.
With preloaded best practice operational and executive reports, businesses can instantly derive insights into their projects and portfolios.
We realize that onboarding and user adoption is crucial to any project management system if it's going to succeed for an organization.
At Celoxis help center and support services, we have a stellar support team that works round the clock, five days a week to streamline onboarding and to help spread adoption through the organization as rapidly as possible without creating confusion or ruffling feathers.
According to Zendesk (the software we use for customer support), our first-response time is better than 92% of other Zendesk customers. Our users simply love this agility. Our one-touch resolution success rate is also nearly 45% better than other Zendesk customers.
This, combined with the ability to customize existing apps and create even more specialized apps within the system, makes Celoxis so widely acclaimed by both small and large organizations.
7. What kind of insights can organizations derive from Celoxis? -
ND: Celoxis gives you all the insights that take you from data to decisions. Executives and managers can gain control over margins, improve resource utilization, and better forecast revenue and costs instantly. Comprehensive, real-time reporting enables you to turn project data into actionable insights.
You can also schedule any report to be automatically delivered to your email inbox.
Managers can quickly get a sense of the health of a particular project through real-time analytics.
Using their interactive dashboard, project managers can instantly compare actuals and estimates.
Celoxis brings you enterprise-caliber business intelligence, which savvy organizations can use to make rapid yet informed decisions.
8. Why do clients approach you despite the presence of other software providers in the market?
RW: When we started out in 2001, the browser-based software was starting to gain traction. Today Celoxis is among only a few tools in the industry with both SaaS and On-Premise capabilities. We predicted a paradigm shift of businesses gradually shifting focus from 'best-in-class' solutions to more comprehensive platforms. We are building loyalists as we are aiming to reduce adoption issues and lessen administrative work. Both Ravindra and I have been in their shoes and understand the challenges and complexities in managing large and diverse projects.
We are also consistently rated among the top 3 enterprise class project and portfolio management software globally with 2,600 active customers worldwide, ranging from mid-sized enterprises to Fortune 500 companies. Our platform has helped to deliver over 4 million projects.
9. Is there any guarantee that the use of Celoxis will mean better and faster jobs?
RW: Though we cannot guarantee anything, the data we've gathered indicates that Celoxis does indeed help organizations improve inefficiencies. We have many of our customers report an average improvement of 40% in team efficiency and productivity.
One of our customers from China, a world renowned manufacturer of popular international household appliances, quotes "In 4-6 months of using Celoxis and developing some custom apps, we've brought our overall on time delivery from 40% - 80% that results in successful projects and happy customer."
Another US-based construction company says, "We began using Celoxis for our Project Management Team in 2015. The team immediately feels in love with Celoxis and recognized it as the great tool to help them manage their projects and resources. The Production Team utilizes it for forecasting and production status while the accounting team uses it for progress and final billings. Celoxis has proved itself to be a viable tool throughout our process."
These and many more reviews are publicly available on several business and technology websites; they serve as a testament to the capabilities of Celoxis much better than we can.
Popular in the Community