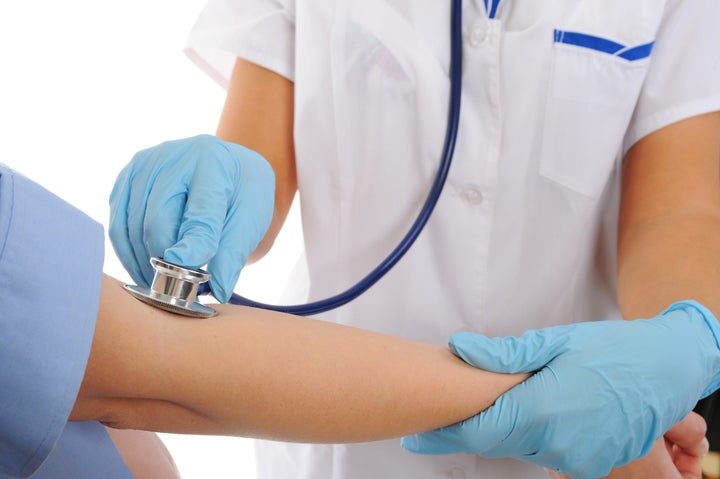 It started in a basement with 10 health care providers, a $250,000 grant from the D.C. Office on Latino Affairs, and a desperate need for prenatal care for newly arrived immigrants in Washington, D.C. Twenty-four years later, Mary's Center's offerings have expanded to providing integrated health, family literacy and social services to over 24,000 men, women and children, annually, with a budget of $25.8 million.
However, Mary's Center isn't just meeting needs; our audacious goal is to actually improve the overall well-being of families in the D.C. region. Our outcomes, which consistently outshine national averages despite the disadvantaged population we serve, prove the success of our unique social change model: delivering integrated health care services focused on improving families' educational outcomes and social well-being.
As a Federally Qualified Health Center, Mary's Center is required to track and report on dozens of wellness outcomes. As we monitor these outcomes, we leverage the expertise of our experienced staff to actively and strategically improve them.
For example, almost 94 percent of babies born under our care have healthy birth weights. The healthy birth weight rate in Washington, D.C. is just 87 percent. Because our health team works closely with participants suffering from diabetes, hypertension, HIV/AIDS and other chronic diseases, almost 63 percent of our hypertension patients had their blood pressure under control as of their most recent visit; this compares to 55 percent in the general population.
Behind the Model -- My Story
My mother's dream for me brought us to the United States from Colombia in the 1960s -- a time when our nation's capital was a patchwork of racial enclaves. Cognizant of the inequality around me, I was fortunate to encounter a series of inspiring teachers in the D.C. public school system and became determined to make a difference.
My community's lack of health access and information led me to earn a bachelor's degree in nursing at Georgetown University and master's degree in public health at Berkeley. Mary's Center is a product of my burning desire to make a difference in a community that gave me so much. After moving back to the D.C. area from California, I formed a team of like-minded health care providers to create a supportive environment for women suffering from severe post traumatic stress. When we observed that participants wanted to spend time at the center connecting with peers, the education component of our model evolved to in response to young families' need for assistance navigating life in the United States. Social services were soon added to prevent and address domestic violence, unemployment, and homelessness.
Mary's Center's unique social change model has developed from listening to the needs of our participants and designing the supports necessary to help them overcome life's challenges -- not just endure them. We care for the whole person in their context. We have found that individuals who are healthy and feel supported in their communities are better learners and motivated to achieve greater economic stability. Stable families place more emphasis on the educational achievement of their children, thus strengthening the well-being, and therefore health, of the next generation.
With 24 years of success as our foundation, we enter our 25th year excited about new opportunities to improve the well-being of this region. Despite the progress we have made, severe health inequalities still threaten our nation. We are confident in our proven social change model to continue to transform the lives of our participants and look toward a healthier future for all of our children -- the future of our nation!
Calling all HuffPost superfans!
Sign up for membership to become a founding member and help shape HuffPost's next chapter