Classical music and film have long been a good pairing. From the silent reels of Buster Keaton with piano accompaniment to Walt Disney's Fantasia, the two art forms have a rich history of collaboration. Yet in the modern age of instant-accessibility to Netflix, Spotify, and more, both classical music and film are looking at a reimagined future of collaboration. And New York's newest orchestra — the Philharmonia Orchestra of New York (PONY) — may have just given new life to this longstanding tradition.
PONY kicked off its inaugural season in March 2016 and has since quickly gained momentum as the orchestra that's transforming classical music. "That's because I'm not the Maestro that says, 'follow me'," says PONY Maestro Atsushi Yamada. "PONY concerts are for the audience, and it's fun for them."
Aligning with their vision for the future of classical music, PONY created $10,000 film competition themed around the music of Richard Wagner. The idea? Bring together the film audience, opera audience, and music audience to share a high-tension, multi-sensory artistic experience together. They called it: Symphonic Storyboards.
More than 130 filmmakers at various points in their careers entered the competition from over 30 countries, and winners Adam Grannick and production duo Taylor Stanton and Bec Sloane had their original films premiered alongside PONY in a live performance at Jazz at Lincoln Center in New York in March 2017.
Stanton and Sloane created their brilliant stop-motion animation film in a NYC apartment building basement. The 11 minute work — set to Wagner's The Flying Dutchman overture–took three months of tedious stop-motion photography, shooting Sloane's eco-friendly handmade puppets for hours on end. "It was interesting to pair Wagner and stop-motion film. The classical music genre is as old to music as stop-motion is to film," says Stanton.
The competition proved to be a unique experience for the filmmakers. Stanton shares, "In film, we have to build an audience for each individual work. Yet collaborating with an orchestra is so different because composers like Wagner already have a following. So we, then, get to test and challenge the notions that are already out there about his music. Even for those familiar with Wagner, this is a fresh experience. It's so different than what Wagner would have imagined for his work, so you get to hear it with new ears."
The performances on March 21 and 22, 2017 drew in over 1,000 listeners, with the average age skewing much younger (ages 25–34) than one would expect for classical music. "We broke that forth wall", says Sloane. "You are the audience in this film and at the concert. You're part of the artistic experience!"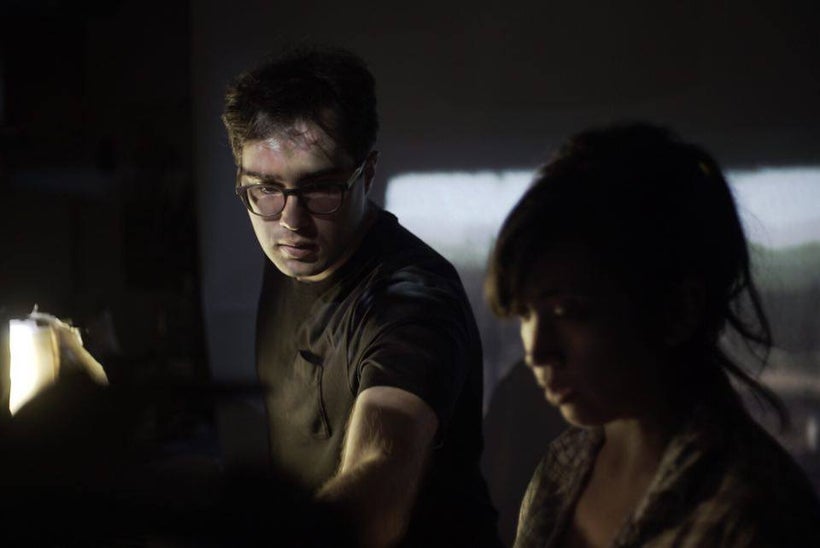 Following the success of these collaborative performances, Maestro Yamada shares, "This kind of enhanced concert experience has boundless potential. We can use this tech for larger-scale opera performance, eliminating the need for a set (which can be costly and time-consuming to build and transport). We can simply digitalize our set, and take it on tour."
What's most fascinating about this collaboration is the behind-the-scenes lens that the audience gains through this kind of artistic collaboration. With an orchestra performance alone, audiences can't always gain an immediate sense for the labor that creates create art: the rehearsal process, score studying, concert setup, etc.
"It all feels familiar", says Sloane. Aside from the duo's Instagram that documents the filming process, Sloane makes all of her handmade puppets out of household items. "A lot of people want to create but don't think they have the materials," she shares, "but this entire film was made with ordinary household objects." This unique element to the project gives not only a sense for the long hours and immense skill that Stanton and Sloane brought to the film, but also creates a sense of wonderment in the audience.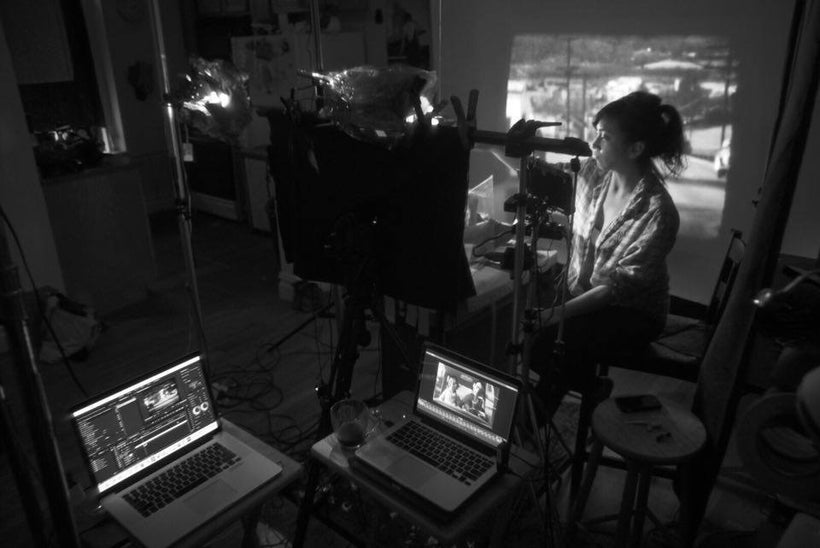 It's often said that a rising tide raises all boats. PONY has set the bar high with this unique collaboration that together raises classical music and film to new heights.
Calling all HuffPost superfans!
Sign up for membership to become a founding member and help shape HuffPost's next chapter
This post was published on the now-closed HuffPost Contributor platform. Contributors control their own work and posted freely to our site. If you need to flag this entry as abusive,
send us an email
.