Woman's best friend (more commonly known as a vibrator) has a long and rich herstory.
In a recent video produced by media site Super Deluxe, viewers get a quick history lesson in vibrators. From Cleopatra's creative "gourd" vibrator in 54 B.C. to today's sex toys that even long-distance couples can use, the history of the vibrator is a complex one to say the least.
Below are a few highlights from Super Deluxe's video.
1. Cleopatra's "The Gourd"
According to the video, Egyptian pharaoh Cleopatra created her own vibrator in 54 B.C. by filling a gourd with angry bees.
2. The Hand Crank
In the 1890s, the Hand Crank (a.k.a. the blood circulator) apparently cured tuberculosis, moodiness and -- of course -- wrinkled skin.
3. The Polar Cub Electric
In the 1920s, vibrators moved from the medical to domestic world after they were featured in porn films.
4. The Magic Disc
The Magic Disc fit right into the 1950s style because it was disguised as a music disc.
5. The Hitachi Magic Wand
The Hitachi Magic Wand was the most successful sex toy in the 1960s, with Hugh Hefner dubbing it "the cadillac of vibrators."
6. Rabbit Habit
As the voiceover in the video says, "By the 1990s, if you could dream it -- it could vibrate."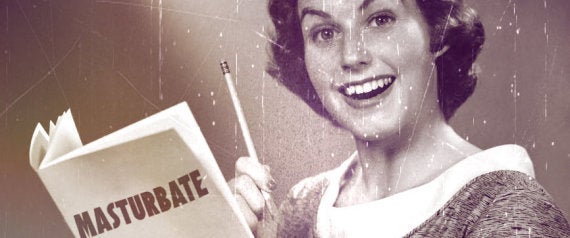 13 Reasons Every Woman Should Masturbate
Popular in the Community