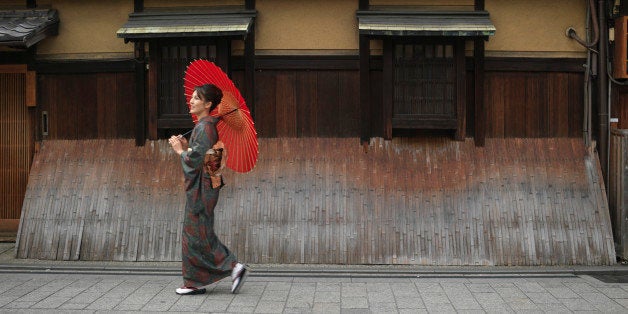 Japanese etiquette can often seem daunting to a traveller. Our quick guide highlights a few key customs to bear in mind.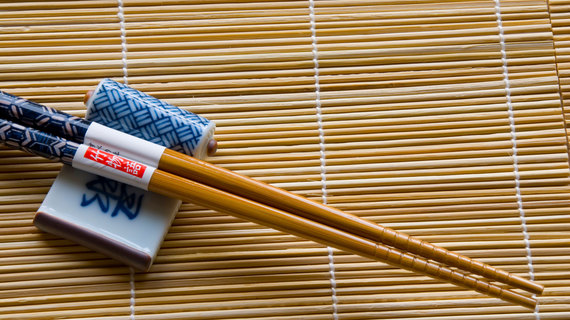 Manners are of great importance in Japan, and although some customs, such as not littering, are a given for most travelers, others might not be so obvious. Despite the array of social rules, for the Japanese, the most important thing is that you try; with the right attitude, all mistakes will be forgiven.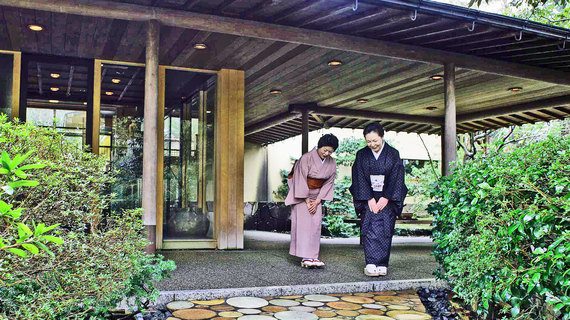 The Japanese consider tipping to be rude and even degrading. If you really want to tip, buy a small present, such as chocolates, instead.
Offer your business card with two hands whilst facing the recipient, and accept cards in the same manner, remembering to look at the card before you put it away.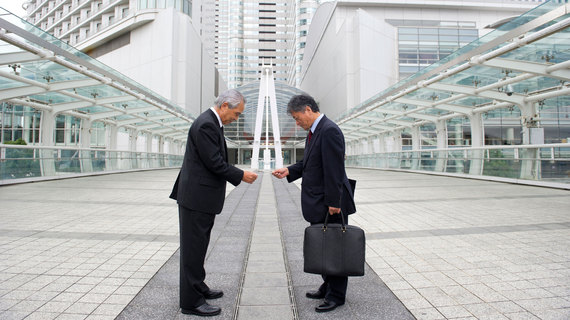 Men and women bathe separately (unless you book a private onsen for two). You must go in completely naked except for a small 'modesty towel', which is about the size of a hand towel. You kneel or sit on a little stool and there is a shower, a bucket and shampoo or shower gel and conditioner. You have a full wash, rinse, and then you can get in the water. Usually, you start in the inside bath and then move to the outside onsen, which will have beautiful views or be set in a pretty garden - obviously it's very private.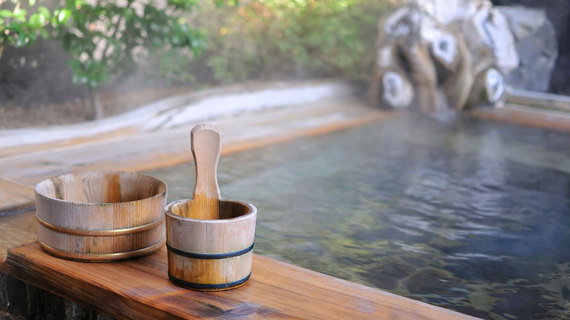 Do not let your feet touch the outside ground before you enter the inside of your host's house. When you are taking your shoes off, carefully step straight inside without letting your bare or socked feet touch the ground.
If you're given a kimono to wear at a Japanese inn, make sure you wrap the left side over the right. The opposite method is used on the dead.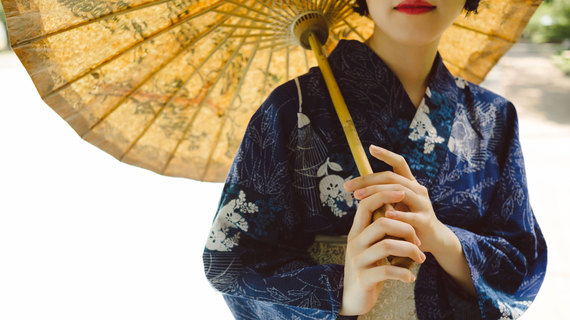 Blowing your nose in public is frowned upon, so if you have the sniffles, try to find a private place to clear your sinuses or at least do it discreetly.
When you see slippers left out, put them on. This could be at a temple, traditional restaurant and even the bathroom.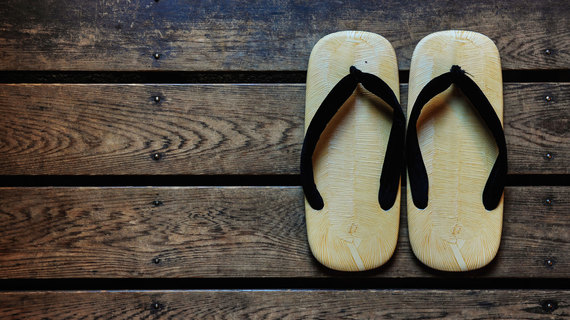 Don't eat and walk at the same time: it is generally considered rude.
Refilling your own glass is sometimes seen as an insult to the host, even if you refill your fellow diners' glasses before your own. Usually, if you are refilling others' glasses, someone else will top yours up. Before drinking, remember to wait for someone to say 'kanpai' (cheers).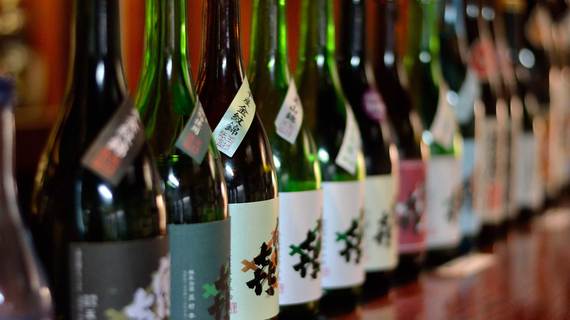 If having dinner at someone's home, you must bring a gift. This could be food traditional to your hometown or similar, and it is customary to have it wrapped up. It is seen as proper to strongly protest a gift at first, but to always accept it.
Lay your chopsticks across your bowl or on a ceramic holder, but avoid sticking them upright in a bowl of rice, as to Buddhists it means you're offering your rice to the dead.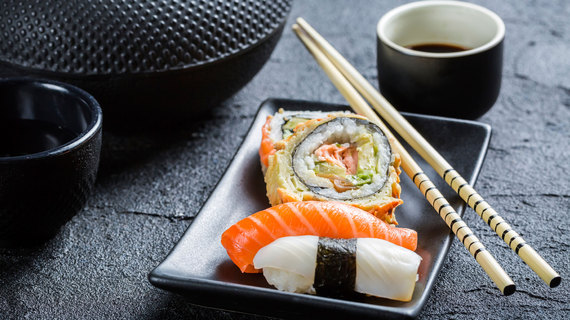 Dip the fish in the soy sauce, not the rice, as the sauce causes it to fall apart. Remember also that using too much soy might offend the chef.
Popular in the Community