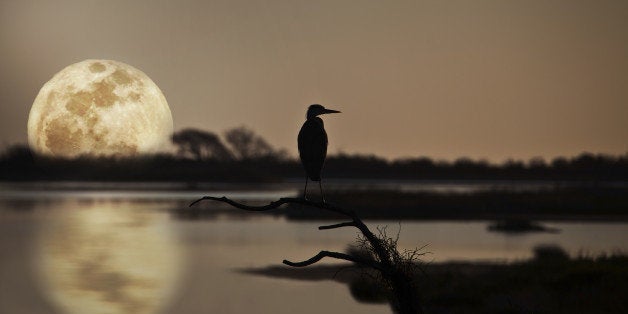 When I received a Bachelor of Science degree in the Political Economy of Natural Resources 35 years ago, many thought the combination of policy, economics, and science that made up the degree an odd choice for a graduate going into a recession job market. Why not just study politics and law or economics and finance or the biological sciences--fields that had distinct career paths? But I was interested in conservation and intrinsically knew that all of these forces weighed on how society used and valued our land, water, air, and wildlife. There is now a growing surge in natural resource innovation happening in private equity markets and public policy that reflects the integration of these forces.
Last week Secretary of the Interior Sally Jewell announced the establishment of a Natural Resource Investment Center to spur partnerships with the private sector to encourage creative financing to support both conservation and economic development. It is a part of the Obama Administration's Build America Investment Initiative, which calls on federal agencies to find new ways to increase investment in roads, water systems, broadband networks, and other 21st-century infrastructure projects.
This comes on the heels of President Obama's memorandum on no net loss of land, water, wildlife and other ecological resources including a focus on compensatory mitigation and on the earlier creation of a Water Finance Center at the Environmental Protection Agency and a new Rural Opportunity Investment Initiative at the Department of Agriculture.
What is driving this focus on new approaches to natural resources management and infrastructure development? There is a growing understanding that the dramatic changes and instability of natural resources, including water, food and fiber, is being driven by climate change and requires new approaches. Congress has shown little leadership or even interest in these issues but the private and non-profit sectors are stepping up. In this decidedly "un-lame duck" last year of the Obama Administration, the public policy framework for participating in these partnerships is being built. There is a recognition that regulation alone will not be enough in the face of rapidly changing ecological conditions.
A recent report on the market for conservation related impact investments shows that institutional investors, philanthropic entities, and non-governmental organizations are moving ahead to create and support a significant source of capital and funding for global conservation. The report shows that private investment in conservation impact investments grew at an average rate of 26% annually from 2009 through 2013. Private investors expect to deploy $1.5 billion of already raised capital and raise an additional $4.1 billion for conservation investments from 2014 through 2018, the majority in the U.S.
This quiet surge in natural resources and environmental innovation may not be making headlines like protesters dressed up in polar bear suits, but be assured there is momentum behind these private/public approaches to conservation. While I support this innovation, I do have a word of caution. As society explores these new tools, we need to make sure that the public remains involved and that sophisticated market solutions are based on science and maximizing ecological benefits and not just enhancing private assets at the expense of public lands.
REAL LIFE. REAL NEWS. REAL VOICES.
Help us tell more of the stories that matter from voices that too often remain unheard.