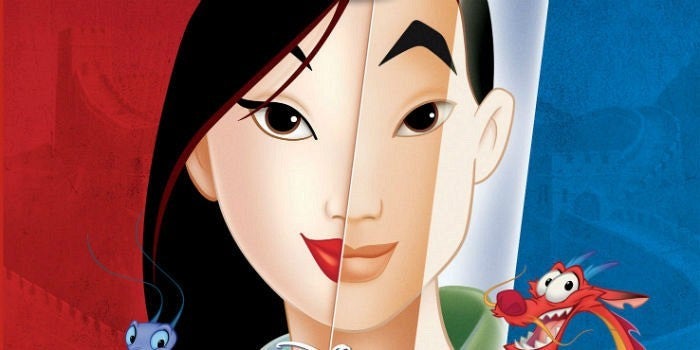 Disney is making a live-action feature film of Mulan. The original 1998 animated version made $304 million dollars worldwide and starred Ming-Na as the voice of Mulan and B.D. Wong as the voice of Shang (Mulan's love interest). The animated film featured other Asian American actors like Lea Salonga (singing voice of Mulan), James Hong, Soon-Tek Oh, Pat Morita, George Takei, and Gedde Watanabe.
News first leaked on the Angry Asian Man blog that the live-action film version would feature a "30-something European trader" as the main lead and a 16- to 17-year-old Mulan as his love interest. In other words, Mulan would be retold as an Asian-themed film featuring a white male savior.
Many people found it offensive that Disney would demote Mulan, a strong female lead of color, to a supporting love interest of a white man.
Despite being marginal among the Disney princesses, Mulan's popularity remains high. Among my children's friends—both Asian and non-Asian—Mulan is a favorite. For many Asian women, Mulan was the only representation they saw of themselves growing up.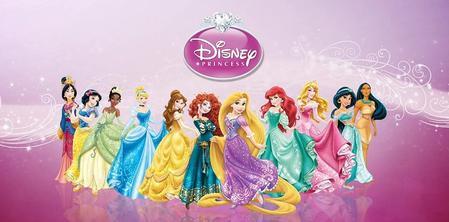 But the desire for authenticity is universal. People of all races, genders and ages want to see a version that centers on an Asian female lead.
The only silver lining is that the leaked script was an early version. None of the folks attached to the film were Asian. Unfortunately, the new writers that Disney hired are still entirely white.
Directors, writers and producers of color, particularly women, can bring nuanced perspectives that flesh out traditionally marginalized characters. Director Ava Duvernay, in talking about her film Selma (2014), exemplifies how a female director of color can make all the difference:
"I wasn't interested in making a white-savior movie; I was interested in making a movie centered on the people of Selma ... The four little girls have to be there, and then you have to bring in the women. So I started adding women."
Disney needs to hire more Asian American writers, producers and directors of color, especially women, to avoid the racist/sexist themes that Hollywood is so fond of.
Update: A source told Vanity Fair that Mulan will be the lead in the live-action film and that all primary roles will be Chinese.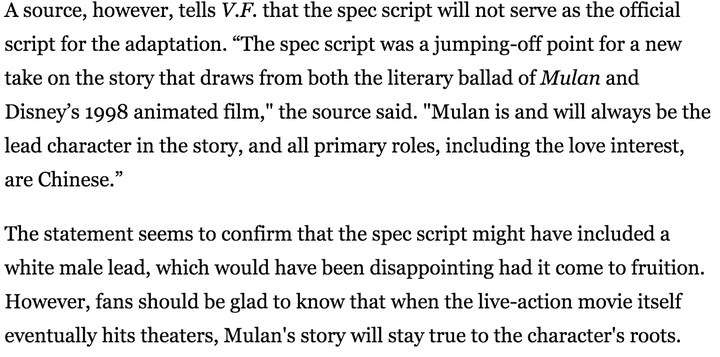 Popular in the Community