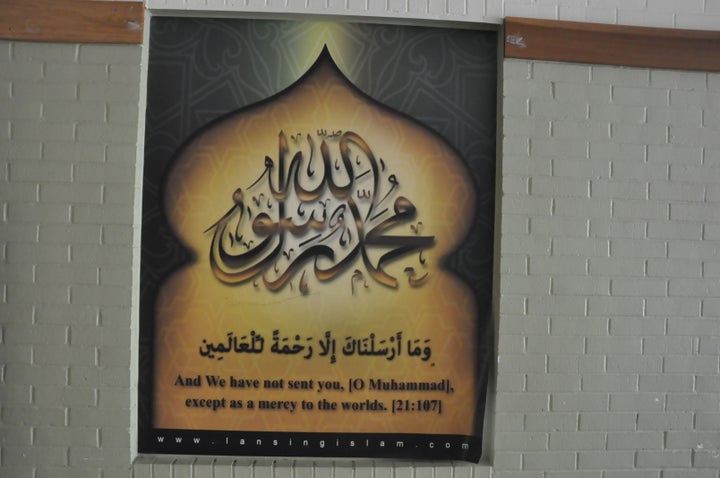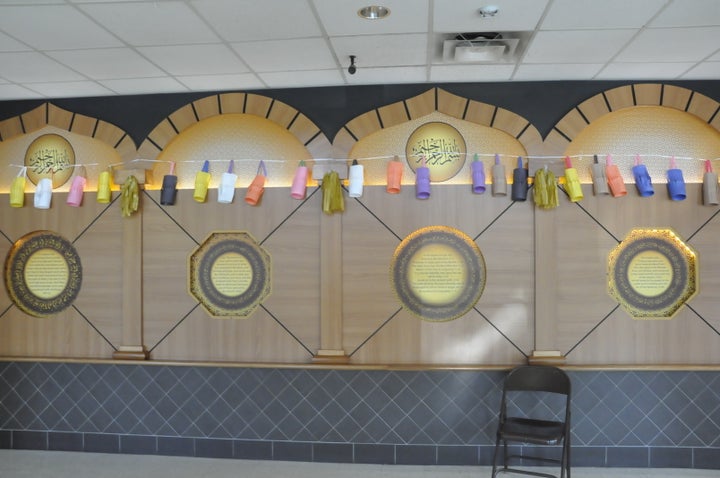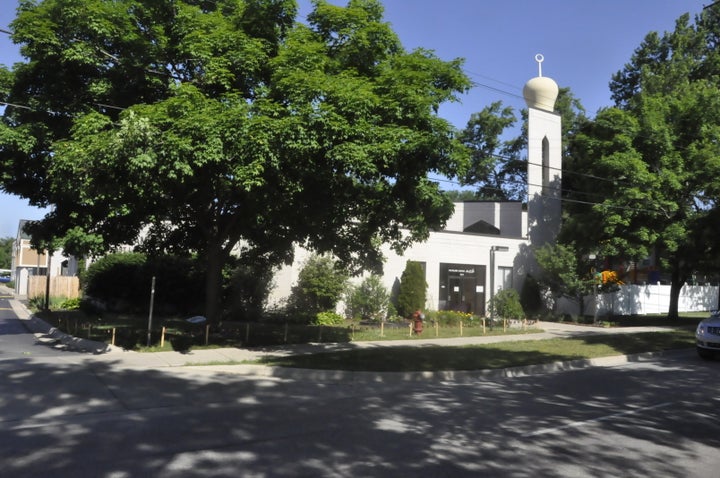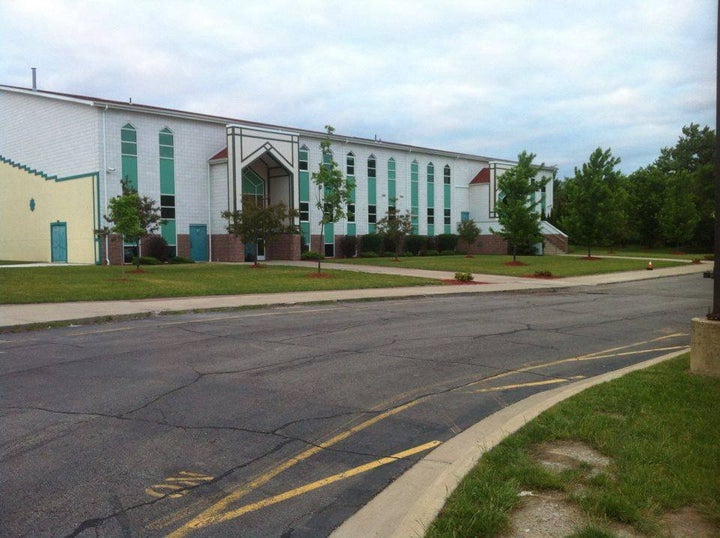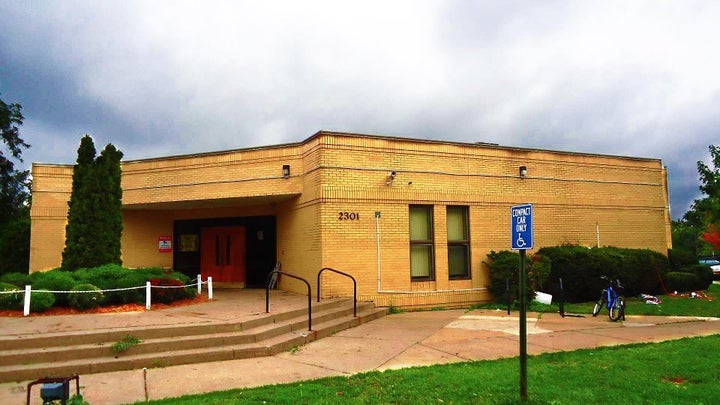 Shoulder to shoulder, heel to heel, we stood, we prayed, we bowed, we raised our hands, we begged for mercy, forgiveness and salvation. We cried. The entire night was spent in prayer and devotion.
As I write this, it is 4:40 am on Saturday 02 July 2016. I have just finished praying Fajr salah. Dawn is breaking. A cold breeze is blowing and I can hear the twittering of birds outside my window. A sense of peace and fulfillment envelops me. Today is the 27th day of the Holy month of Ramadan 1437 H and Alhamdullilah, it has been a very enjoyable experience this year.

I got back a short while ago from the Masjid of the Muslim Community Association (MCA) of Ann Arbor and Vicinity, after spending a most amazing night celebrating Laylat al Qadr with hundreds of devout Muslims of the area. There were men, women and children of all ages from diverse ethnicities – Americans, Arabs, Africans, Asians. Prayers were read all night, the Qur'an was recited with fervor and the atmosphere was charged with spiritual energy. After all, it was the most sacred night of the year. The night which commemorates when the Qur'an was revealed to Prophet Mohammed (Peace Be Upon Him). And as all over the world, Muslims in America too observe this night with devotion and enthusiasm and throng to masjids in large numbers to pray in congregation.
An important part of Ramadan is the special prayer, Taraweeh that is read each night. The entire Qur'an is recited during the course of this month and last night the Imam at the masjid completed one recitation of the entire Qur'an.
And like everywhere in the world including India, Qatm-e-Qur'an was celebrated with sweets being distributed to the worshippers. Here it was 'motichur ke laddoo' specially ordered from Tahoora, the famous bakery at Devon Street, Chicago.

After a short gap there was another round of prayers as part of qiyam ul layl, which ended at 3:30 am. A generous spread was then laid out for suhoor for those who were fasting.
In many ways Ramadan this year has been different for me. During this Ramadan spent in America, I have kept some of the longest rozas of my life, sunset being around 9:15 pm. But the extremely comfortable weather conditions has made it so easy. It has been a month of glorious weather, a few showers of rain and cold winds but mostly bright blue skies with puffs of thick white clouds and the most marvelous sunsets.

I have had the opportunity to have iftar and read taraweeh and Juma'ah prayers at different mosques in different cities during this month. There are special Ramadan educational activities organised in mosques during the Holy Month including tafseer talks and tajweed classes. Qur'an memorization classes are also held for brothers and sisters and prizes given to those who are able to memorize the most by the end of the month. Children decorate the masjid with paper lanterns and posters.

Most mosques arrange for iftar for a smaller number of people during weekdays but on weekends there are large gatherings and iftars are sponsored by a few families from the community. A sign-up sheet is placed in the mosque where people can sign up to bring food for iftar on whichever day is convenient for them. At times there are potluck iftars too.

One Sunday, the community iftar at MCA was sponsored by an Arab family. The delicious Arabic food, all home cooked, was highly appreciated. I especially relished the maraq, a Yemeni style chicken soup and basbousa, a sweet cake made of semolina and couscous and soaked in sweet syrup flavoured with coconut and rose water and topped with nuts.
Another time we had iftar at Masjid of Muslim Community of Western Suburbs, Canton. We also travelled to Detroit and opened our fast at Masjid Tawheed and after reading maghrib, proceeded to have dinner at Al Ameer's, a Lebanese restaurant in Dearborn. For dessert that evening we had knafeh at Shatila's. We also had the opportunity of spending Ramadan with family in Cleveland.
Muslim student communities across universities in America also come together during the month of Ramadan. At the University of Michigan, students who are on campus during the summer break organized catered and potluck iftars throughout the week along with lectures on Ramadan and spirituality. Taraweeh prayers were organized in various buildings on campus for those students who could not make it to the mosque. At the University of Michigan campus Ramadan activities were organized under the banner of the Felicity Foundation, a student and alumni funded organization created with the goal of promoting spirituality and service among the Muslim community on campus.

Ramadan is a time when people open their hearts and donate generously for those in need. Giving Zakat is an obligation of every Muslim of means.
In the MCA mosque, boxes have been kept for Zakat (obligatory charity), Sadaqah (voluntary charity), Zakat ul Fitr and Masjid donation. Zakat-ul-fitr is a special zakat related to the month of Ramadan and it is time sensitive. It is due upon Maghreb of the night of Eid and must be distributed before the prayer of Eid. The overwhelming majority of scholars (based on strong evidence) believe that it must be given in the form of food items. Everything has been very smoothly planned by the MCA. Zakat ul fitr for this year is $10 per family member. Applications to receive Zakat ul Fitr have been turned in at the office of MCA or online. All recipient families will be contacted so that they come and collect the food boxes in the last 2 days of this month.
This year, MCA is partnering with many local organizations to distribute Zakat ul Fitr.
The money collected for Zakat ul Fitr has been used to purchase non-perishable food items like rice, sugar, oil, cereals etc. which will be packed into boxes and then distributed to families that are eligible to receive it.
Money is donated generously towards the masjid by local Muslim residents. As masjids offer a variety of religious, educational, social and financial activities, the entire community benefits greatly by it and supports it wholeheartedly. Donations can be dropped in boxes placed at the entrance or one can set up automated masjid donation payments using their credit card. Zakat ul Mal or obligatory donation can also be made using one's credit card. A one-time payment can be made or one can set up a recurring payment plan.
Apart from providing assistance to local beneficiaries, the Muslim community in the US reaches out to those in need around the world especially to people in Syria and Palestine. On the last Juma'ah of Ramadan, an Arab lady from the community had set up a stall in the masjid selling scarves, hijabs, Pakistani suits and some trinkets. "The money collected from this is for Syria," she said. "The children there need it more than us," she added. Earlier in the month too, requests were made for donation to Baitulmaal, a relief and charitable non-governmental organization, to feed the fasting at Masjid Al-Aqsa, Jerusalem.

The Holy Month will conclude soon but we must continue the good work we have done and strengthen our faith and trust in Allah. May Allah SWT accept our ibadah, forgive our transgressions and ease the suffering of all people around the world. Ameen. Here's wishing everyone the world over, a joyous Eid. EID MUBARAK!
Related
Popular in the Community